Skip to end of metadata
Go to start of metadata
Step 1: Click on File
On the Apple Menu, in the upper left corner of the computer screen, click File, then click Export.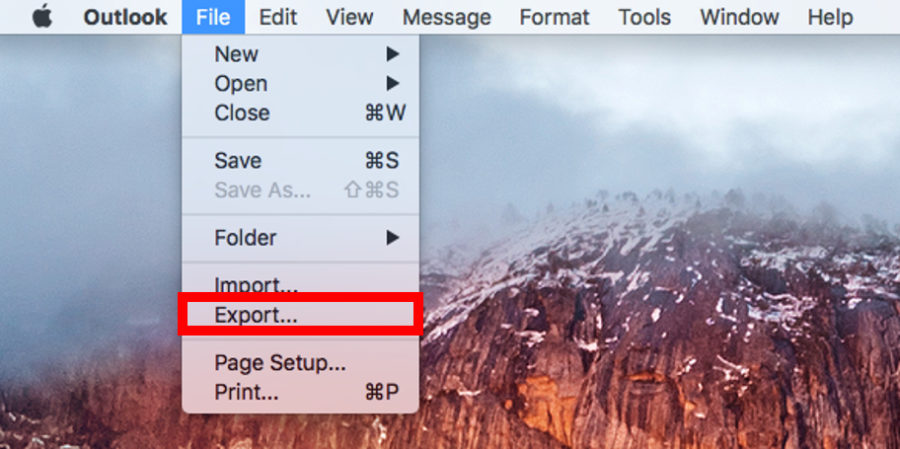 Step 2: Select what needs to be Archived
Outlook can archive Mail, Calendar, Contacts, Tasks, Notes, and specifically categorized Items, then press Continue.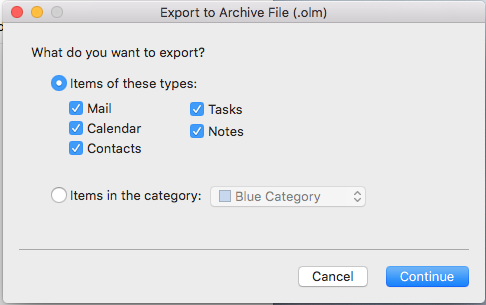 Step 3: Save the Archive
The .olm file can be saved anywhere on the computer for ease of access in the future.