Skip to end of metadata
Go to start of metadata
Table of Contents
---
---
Step 1: Click Settings
After you log in, click on the cog icon in the top right-hand corner to open the settings pane.
Step 2: View Theme Selection
Select View All underneath Theme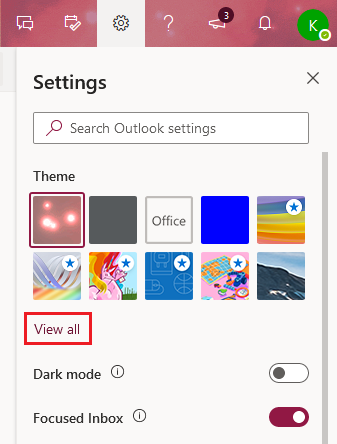 Step 3: Pick a theme
Select the theme you would like and click the X button in the upper right-hand corner. These changes will automatically be saved to your account, even after you close out of your browser.