Skip to end of metadata
Go to start of metadata
Pre-Requisites
Must be an administrator on the computer.
Connecting from off-campus requires that the UCCS Resources VPN be set up and connected.
Must know the name of the computer.  To find the name of a computer please see the Find Computer Name - Windows 10 guide.
Step 1: Open Remote Desktop Connection
Remote Desktop Connection is installed on all Windows computers.  You can find it by opening the Start menu and searching for it.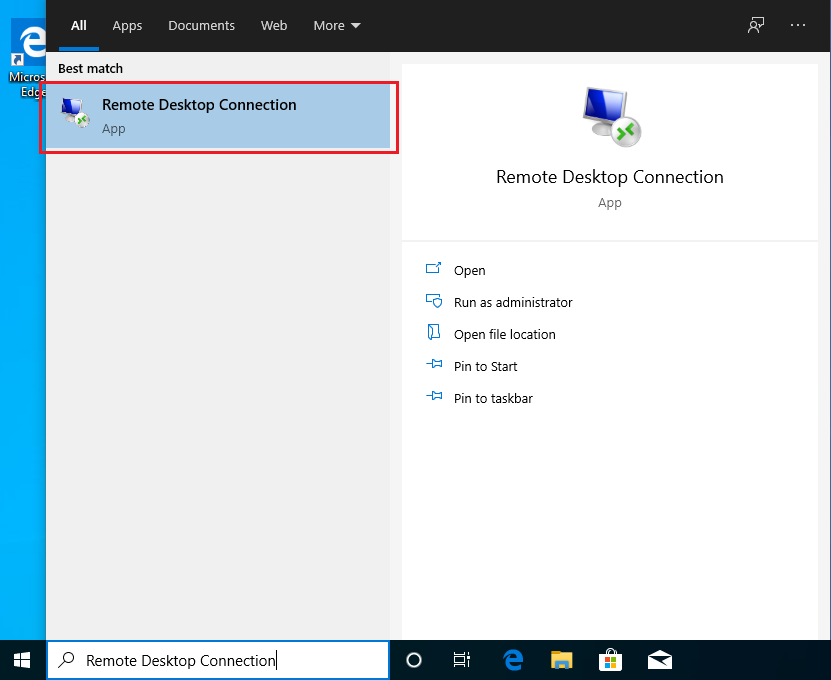 Step 2: Connect to Computer
Enter the name of your computer followed by ".uccs.edu"
Select Connect.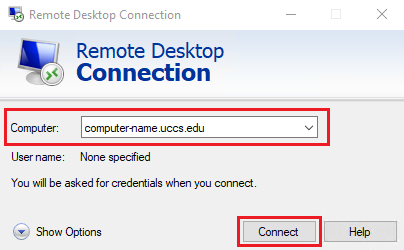 Step 3: Enter Credentials
You will be prompted to enter credentials.  If the window shows "ufp\username" or "username@uccs.edu" or shows the domain is "uccs.edu" then you can enter your password.  Select OK to connect.
If not, you will need to use the More choices option to enter the correct information.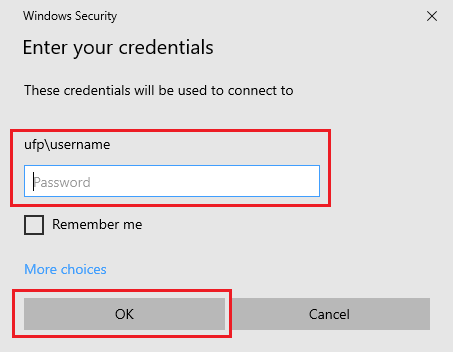 Step 3a: Use a different account
Select More choices.
Select Use a different account.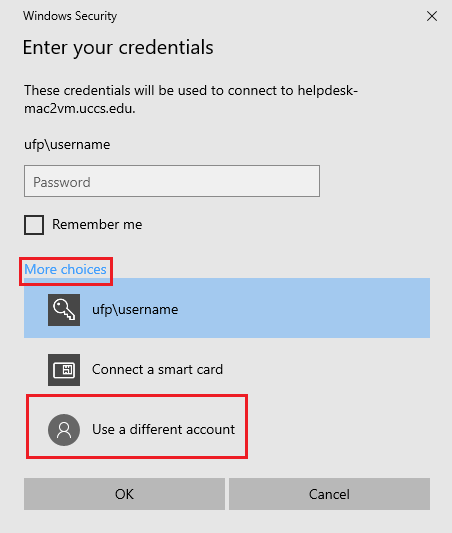 Step 3b: Enter UCCS credentials
Enter your UCCS email address and password and select OK to connect.