Skip to end of metadata
Go to start of metadata
Table of Contents
---
---
Inbox Rules
Inbox rules allow you to filter messages based on a certain criteria:
and to perform certain actions on them:
marking them as read
moving them to a specified folder
deleting them, etc.
Step 1: Navigate to the Settings Menu
Once you log in, click on Settings in the upper right hand corner of the screen, then select View all Outlook settings.

Step 2: Select the Inbox and Sweep Rules Menu
In the Settings menu, select Mail and then select Rules.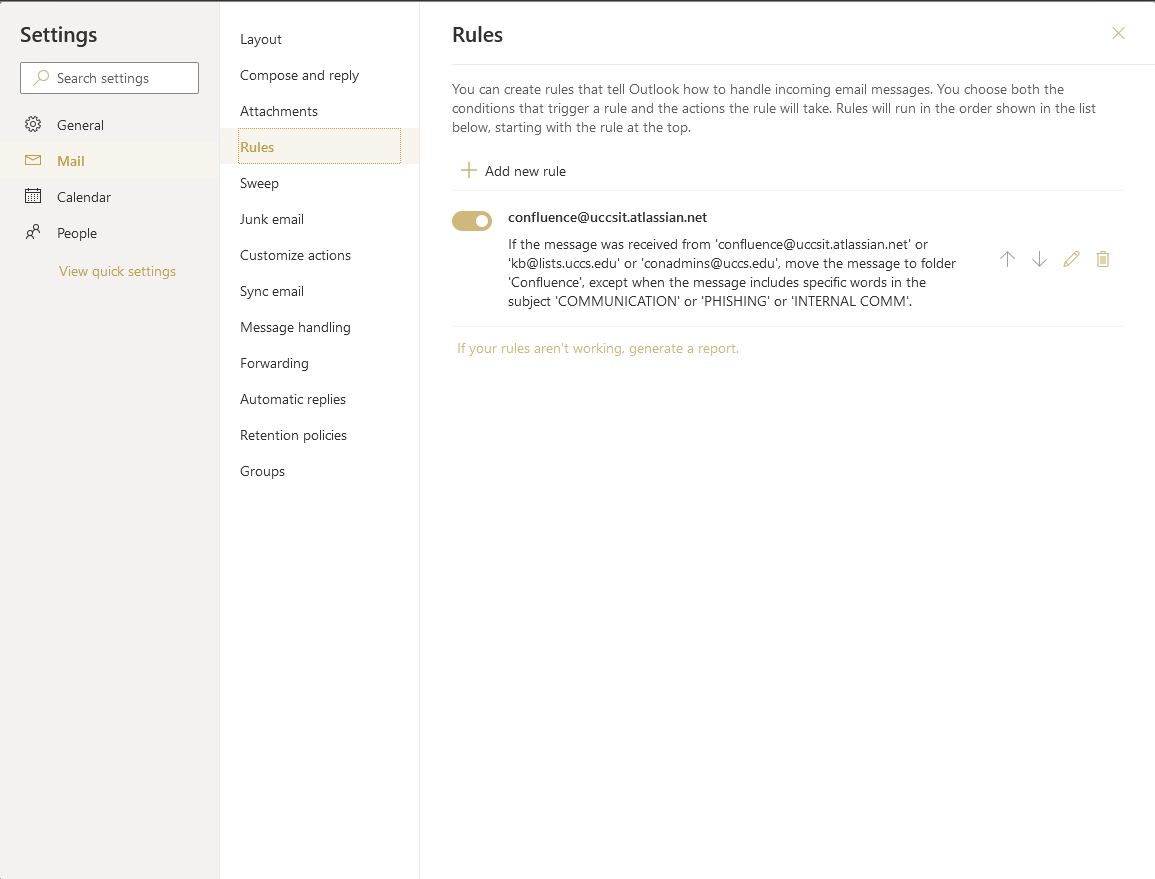 Step 3: Create a New Rule and Rule Specifics
Click "Add new rule". Choose the type of rule you wish to create, this will decide what you select for 'When the message arrives' and 'Do all of the following.'
Step 4: Save the Inbox Rule
Click OK to finish creating the rule.

You will then be able to view and edit the rule from the Inbox and Sweep Rules menu.