Skip to end of metadata
Go to start of metadata
Step 1: Signing into Office 365

Using any browser, go to the following link Office 365 Portal. To sign in, use your UCCS email address. After you type in your UCCS email address, it will re-direct you to the below page where you will sign in with your UCCS email address and password.


Step 2: Click on the Settings Icon
Choose Office 365 from the list that appears.

Step 3: Choose Software
A new screen will appear, and you will choose the Software link.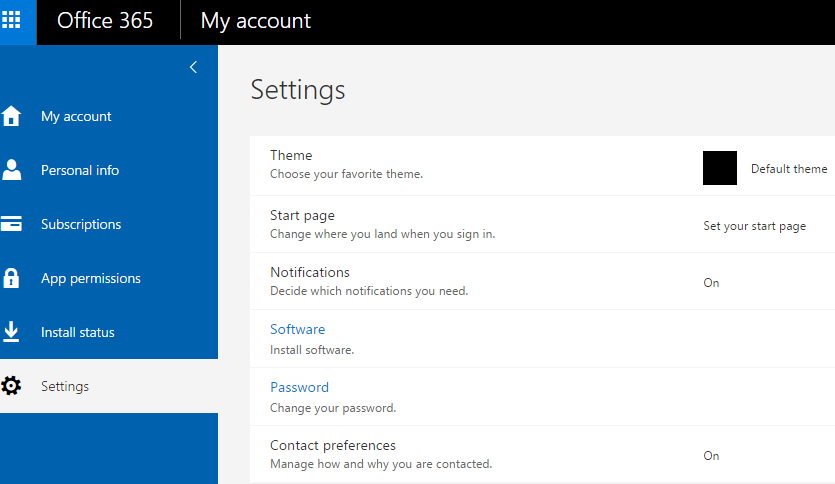 Step 4: Choose the Office Version
The available versions of Office for your computer will show up. Click Install.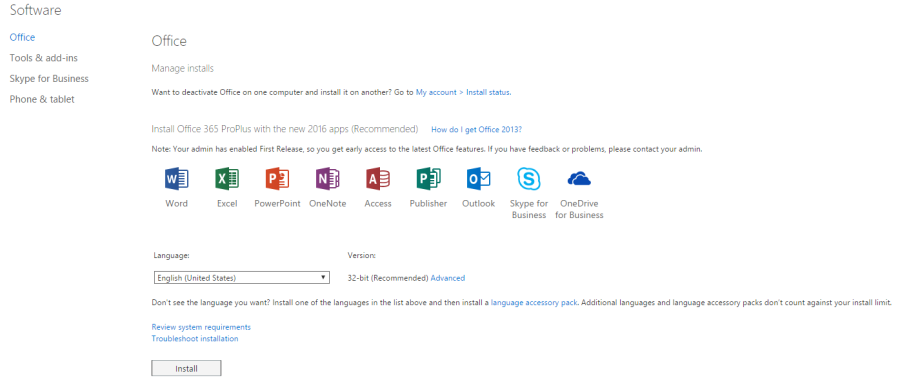 Step 5: Download and Install
After clicking Install, a download will appear on the screen. Double-click to start installation. A Welcome page will appear to help you set up.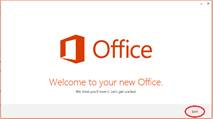 Step 6: Installation in Progress
A Setup Ending dialogue box will appear, wait for it to finish loading before exiting.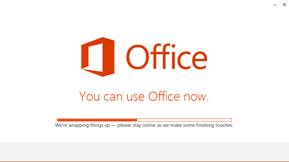 Step 7: Installation Complete
Office applications are now available for use.