When you log into the UCCS email for the first time multifactor authentication (MFA) will prompt you to set it up.
Step 1: Log into your UCCS Email
UCCS email can be found at https://outlook.com/uccs.edu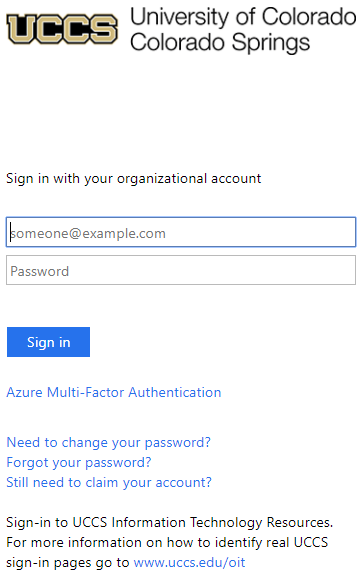 Step 2: Select Set it up now
You can defer setting up MFA by selecting the "Skip for now (14 days until this is required)". Once this option is selected you'll be able to skip the setup but after 14 days you'll be required to set it up before you'll be able to get into your email.
Step 3: Setup Options
Setup Authentication phone
You can setup MFA to either call your phone or send a text code to your phone when prompted.
For additional setup instructions please see:
Setup "Call my authentication phone"
Setup "Text my authentication phone"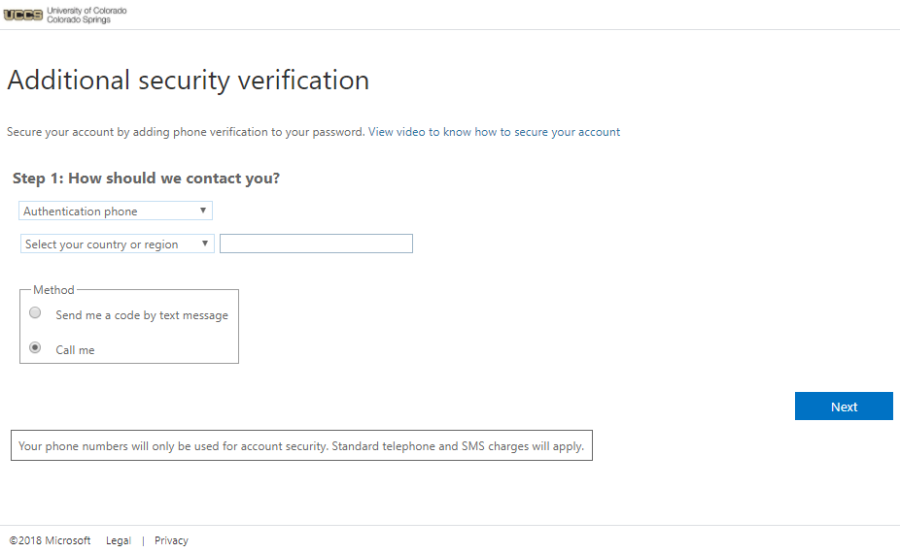 Setup Office phone
 For assistance with setting up this option please contact the OIT Help Desk by going to https://uccs.edu/helpdesk
Setup Mobile app
For assistance downloading the Microsoft Authenticator App please see:
Microsoft Authenticator App for Android
Microsoft Authenticator App for iOS

For assistance configuring the app with MFA please see:
Setup "Notify me though the app"
Setup "Use verification code from app"