The following tutorial shows the process of joining a meeting from within the Zoom application; however, the most common method of joining a meeting will be to click on the meeting link within the email invitation you receive.
*Note: If you have not yet downloaded the Zoom application, please visit the Zoom Download and Setup tutorial.
Step 1: Open Zoom and Join
 Open the Zoom application and click the Join a Meeting button.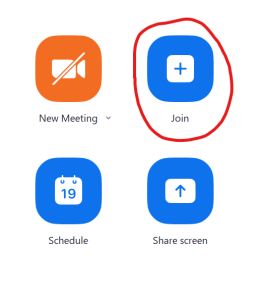 Step 2: Enter Meeting ID
Enter the Meeting ID in the corresponding field.
*Note: The host or other participant needs to provide the meeting ID.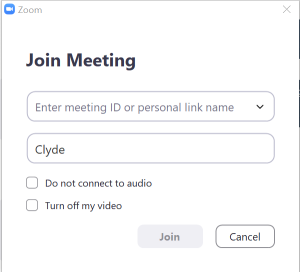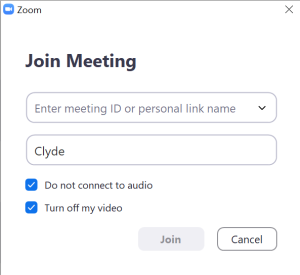 Step 3: Click Join
Enable audio connection or video connection before joining