Skip to end of metadata
Go to start of metadata
What is LockDown Browser?
LockDown Browser is a testing software designed to create a virtual testing environment. It has been used by many online courses at UCCS in the past and has grown in popularity during the recent current events. Professors can set up the exams to record you while taking the test while only allowing you to stay on the testing page (no surfing the web to find answers). 
What if I need LockDown Monitor?
LockDown Monitor is used by professors who want to monitor you via webcam while you take a test.  Unfortunately, the Chromebook LockDown Browser is not able to do this.  If a professor has setup a test with LockDown Monitor you will have to take that test on a computer running Windows or macOS that also has a webcam.  All of the UCCS Open Labs have this capability.
How Do I Get LockDown Browser on my Chromebook?
Many professors provide a link on how to download the LockDown Browser software via Canvas. This allows students to get the software downloaded on the personal laptops at any time. Chromebooks already have LockDown Browser installed! You do not need to worry about downloading LockDown Browser on the Chromebook, but there are a few steps in order to access the application on your Chromebook.
Step #1: Find LockDown Browser in the Apps Section of the Login Screen
LockDown Browser will not work for your Chromebook if you simply try to access it while you are already logged into your Chromebook and are working. You must log out of your Chromebook and get back to the screen where you can enter password to get back to the home screen. On the login page, in the bottom left side of the screen, you will see the area labeled "Apps". When you click on this, LockDown Browser will appear as one of the choices of apps.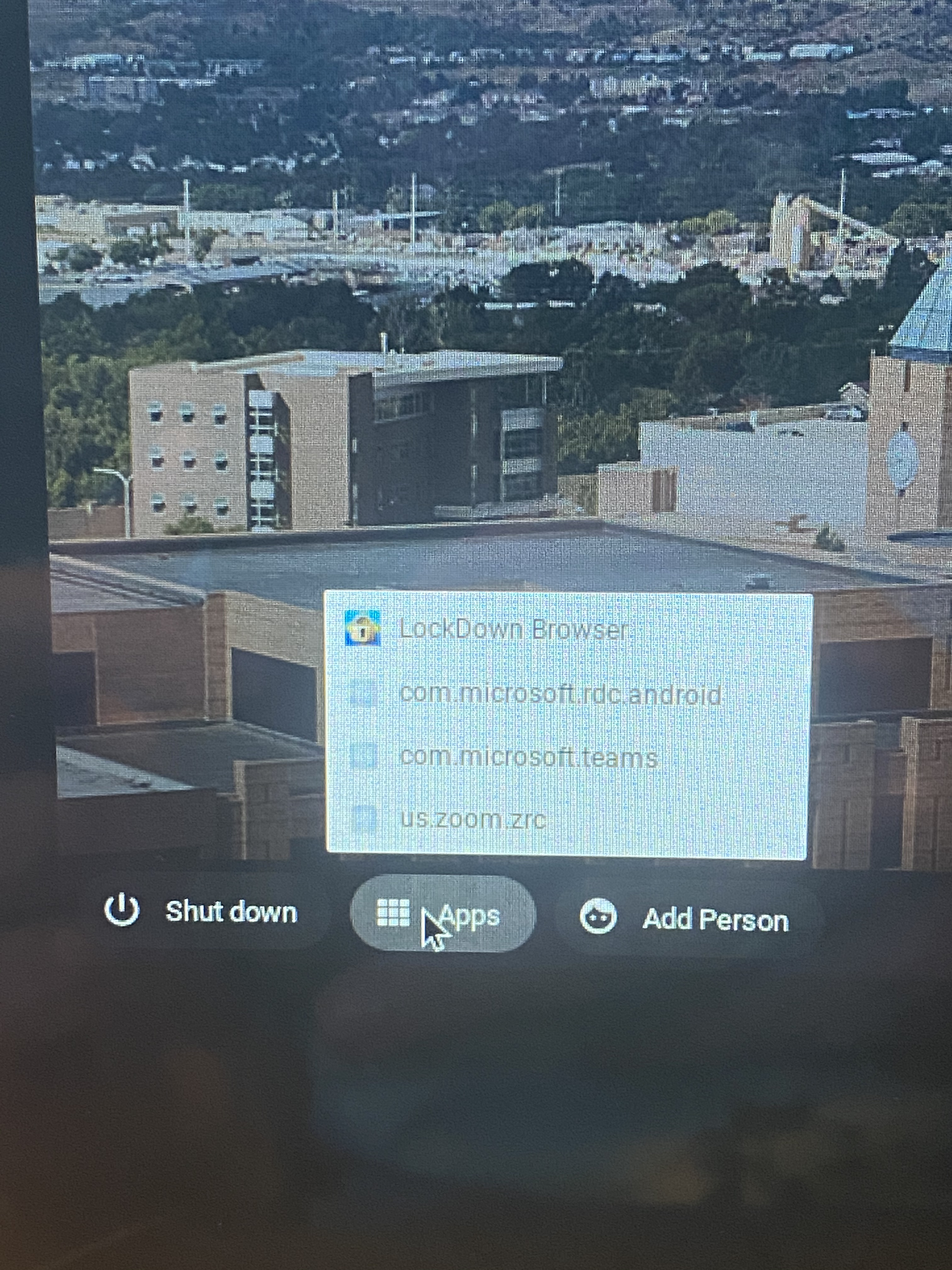 At the top of the list you will see LockDown Browser and you want to click on this.
Step #2: Enter in the University Name
Once you click on LockDown Browser in apps, it will direct you to their web page where you will enter in the University. Begin typing "University of Colorado - Colorado Springs". A drop down menu will appear with this name and you want to select UCCS.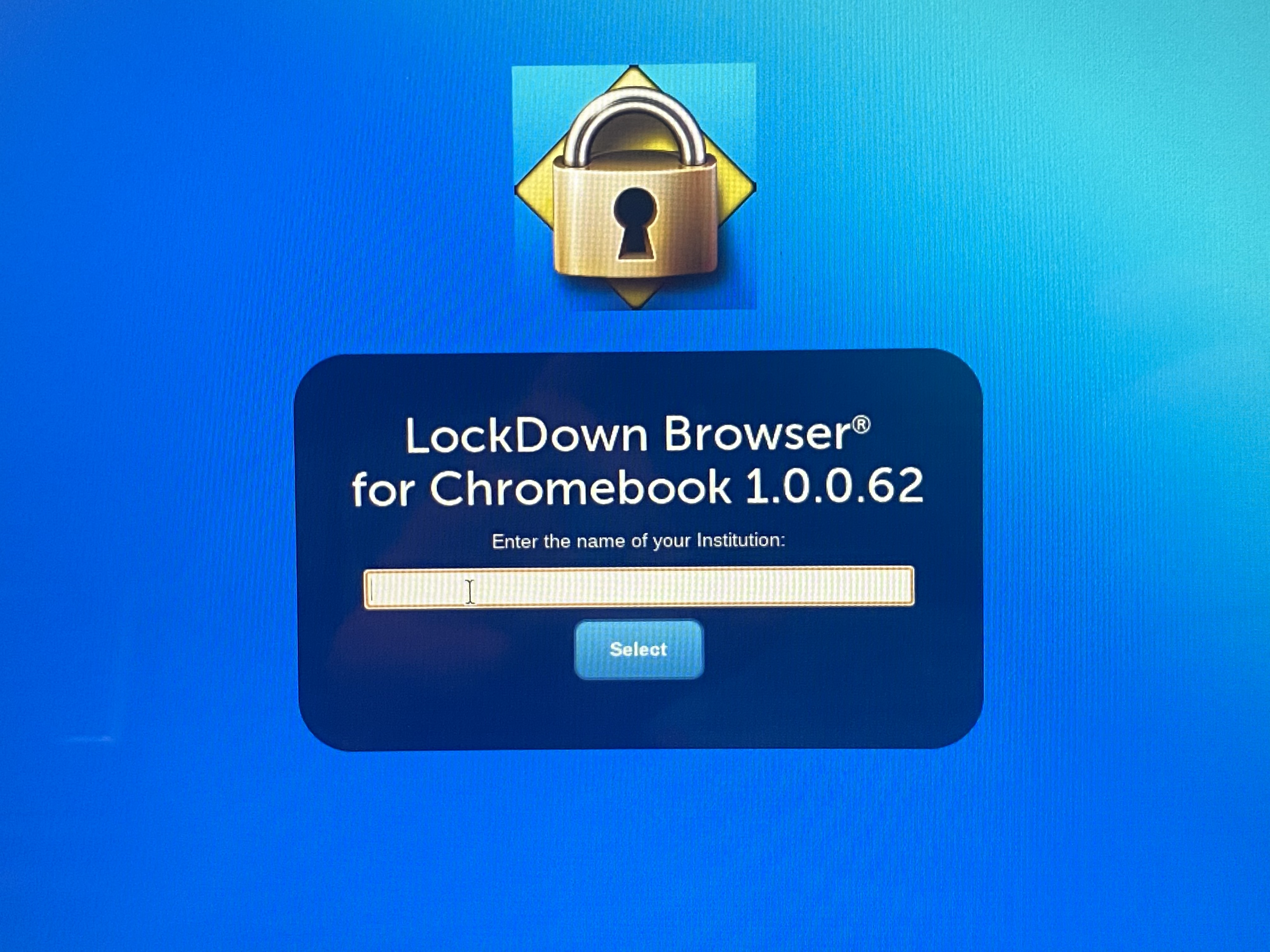 Once typed in, you will select University of Colorado - Colorado Springs and it will take you directly to Canvas where you will enter in your credentials.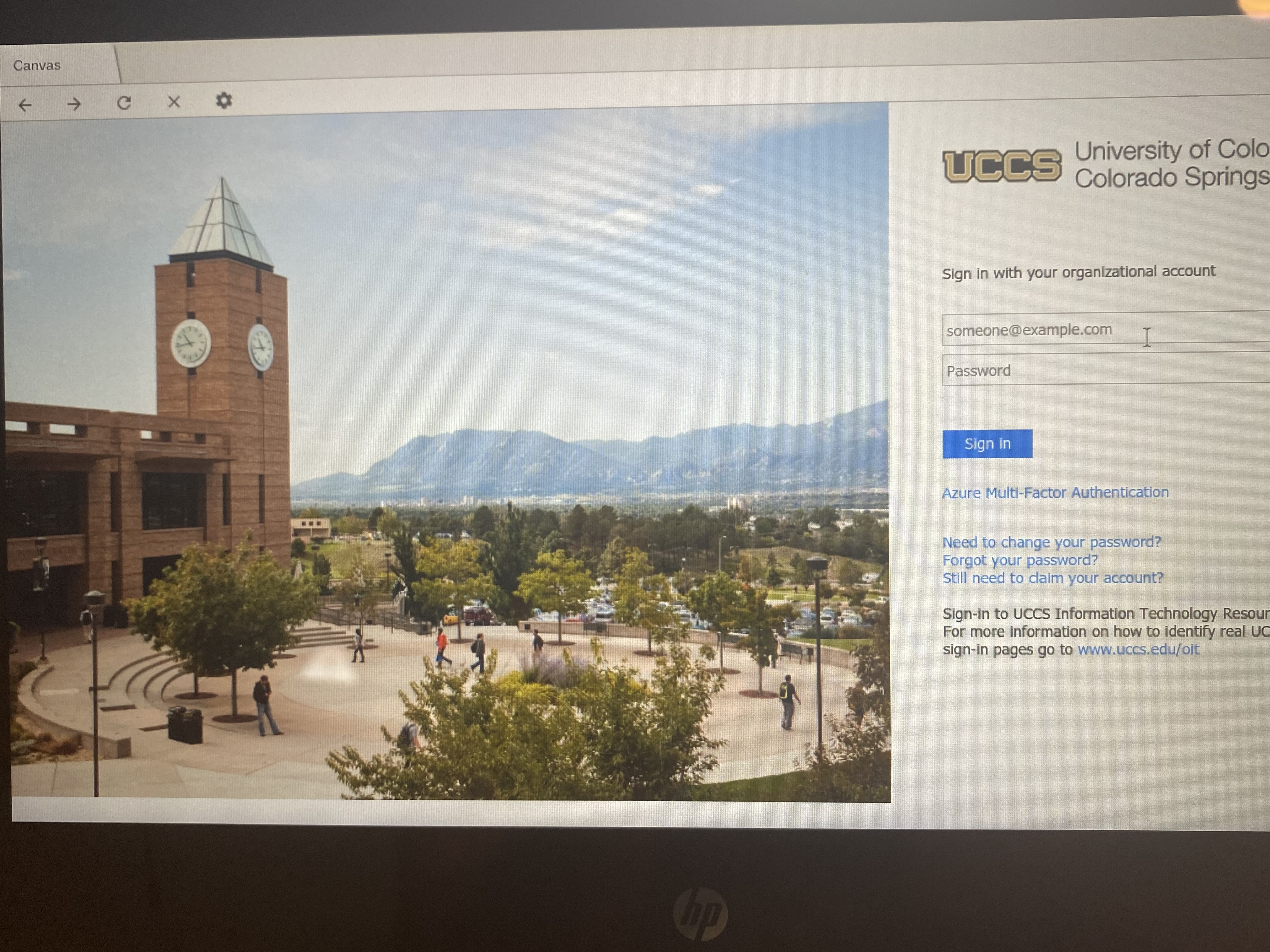 Enter in your UCCS email and password to get into Canvas. Once in Canvas, you can go to your exam and begin testing.
Step #3: Logging out of LockDown Browser
When you have completed your exam for on LockDown Browser, you will not be able to simply exit the app. To exit, simply power off your Chromebook. Once you have done this, you will be taken to the normal login page and can continue to work.
If you have a problem with LockDown Browser after following these steps, contact chromebook@uccs.edu or the UCCS IT Help Desk.