You must be on campus or connected to the VPN in order to manage Columbia files
Step 1: Open Active Directory
Click the Start icon and type Active Directory into the search box. Click on Active Directory Users and Computers.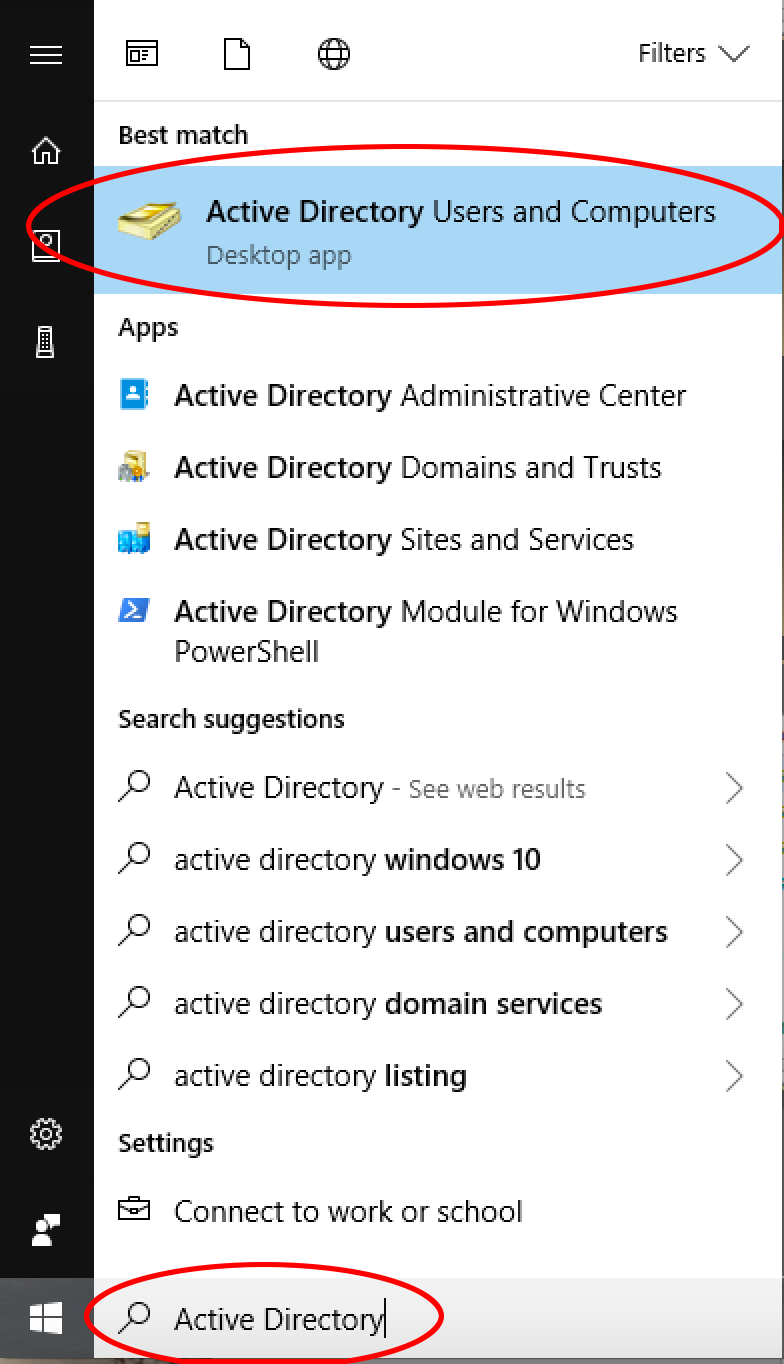 Step 2: Navigate to Department Server
Expand uccs.edu, expand Groups, and select Department Server.
Find your department share; there will be three options available:
The first with nothing following the share name is the Read Only group.
The second one ends in Full, this is the Administrators group and only your username should appear in this group.
The third group ends in RW, this is the Read-Write group of users that can read, edit, write, and delete files.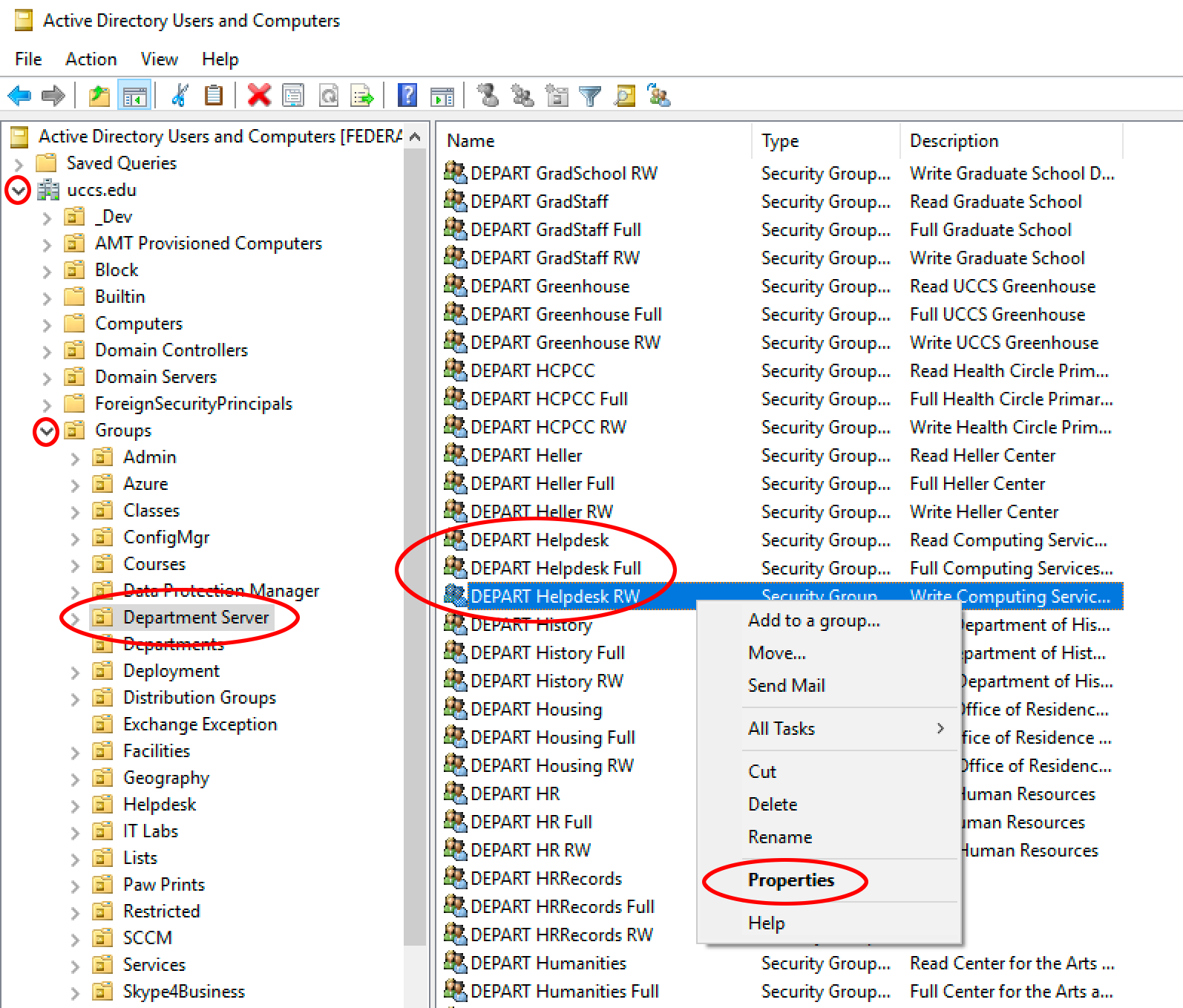 Step 3: Checking Folder Ownership
Click the Managed By tab and make sure your username is listed on the end. If the Change button is greyed out you are not the administrator of this account and cannot make changes.


Step 4: Changing User Access
Click on the Members tab. Note the list of users under Members who currently have access to the shared drive. Select a user and press Remove if you would like to remove their access. Otherwise, click Add... to add a user for access: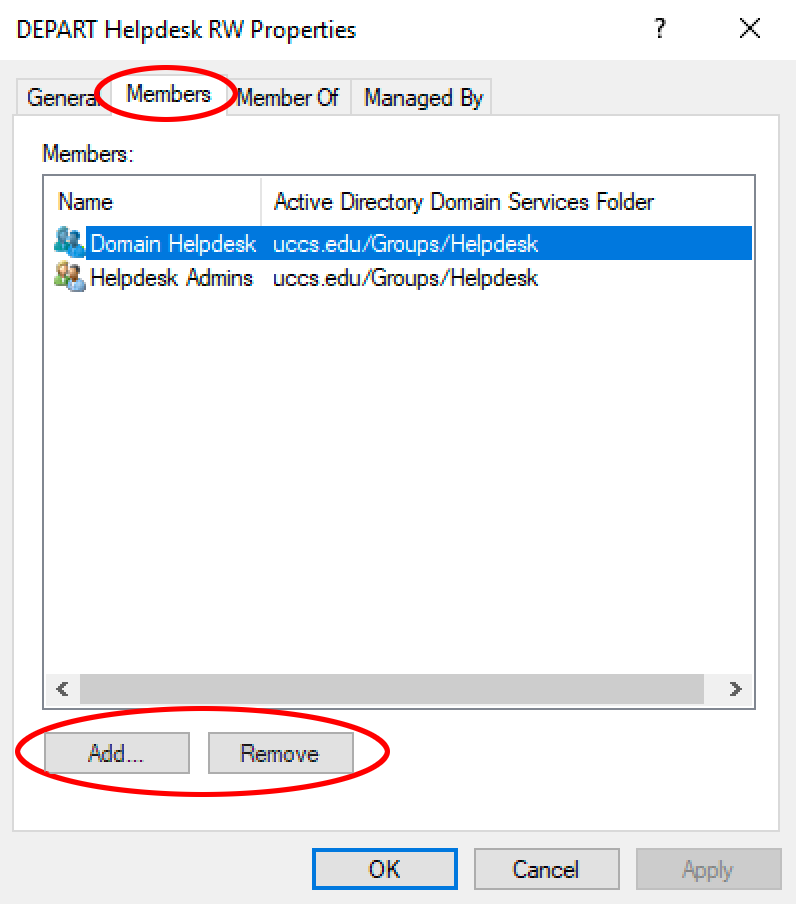 Step 5: Add the Username
Add the new person's username and click the Check Names button.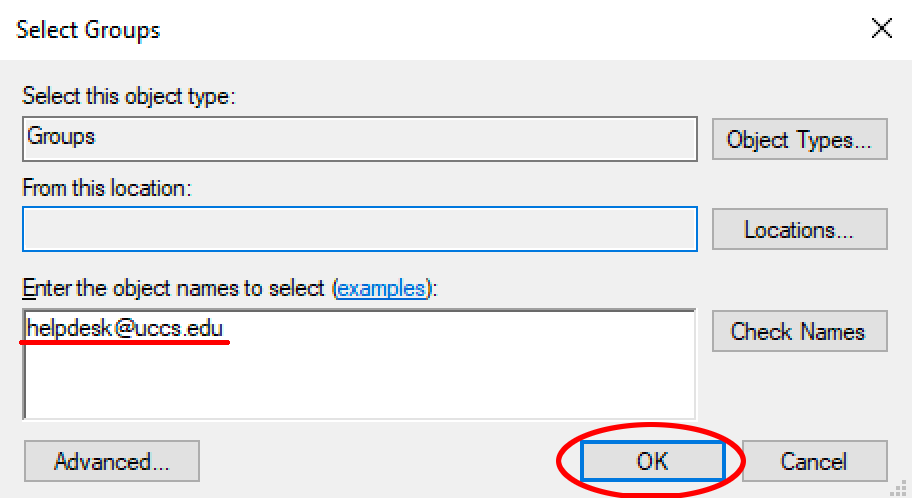 Step 6: You have added the User Successfully
When you have added all the people needed, click the OK button.