You must be on campus or connected to the VPN in order to access Columbia files
Step 1: Search for the Columbia Folder
Press the R key while holding down the Windows key, this should open a Run dialog. Then in the Open field type \\columbia.uccs.edu\dept and click Ok.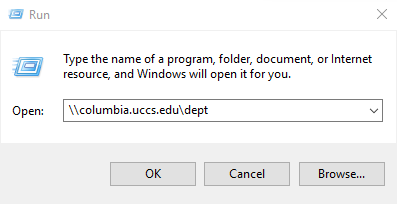 Step 2: Locate the Columbia Folder
Make note of your department's folder name.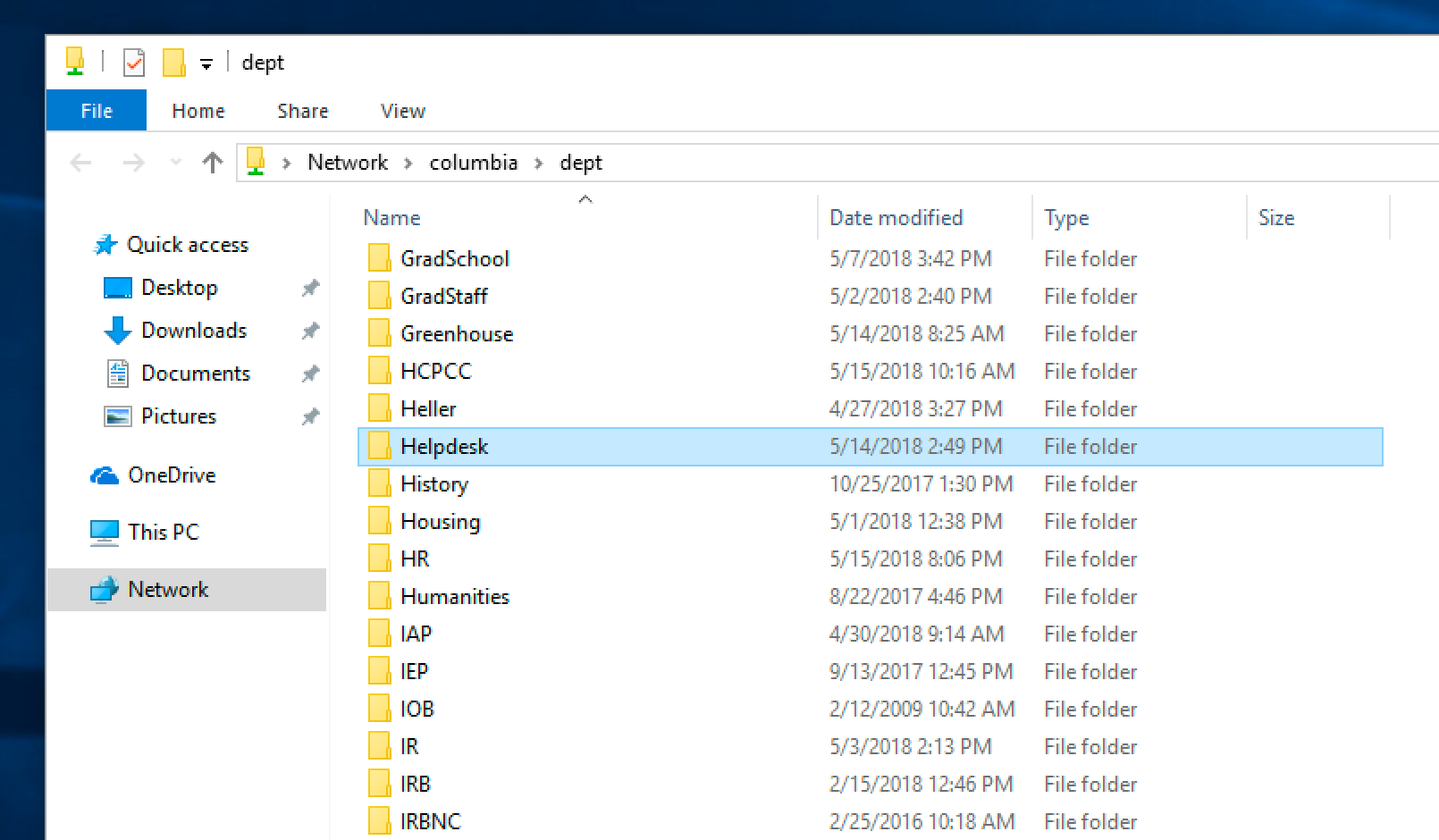 Step 3: Mapping the Network Drive
Right click on This PC and select Map Network Drive.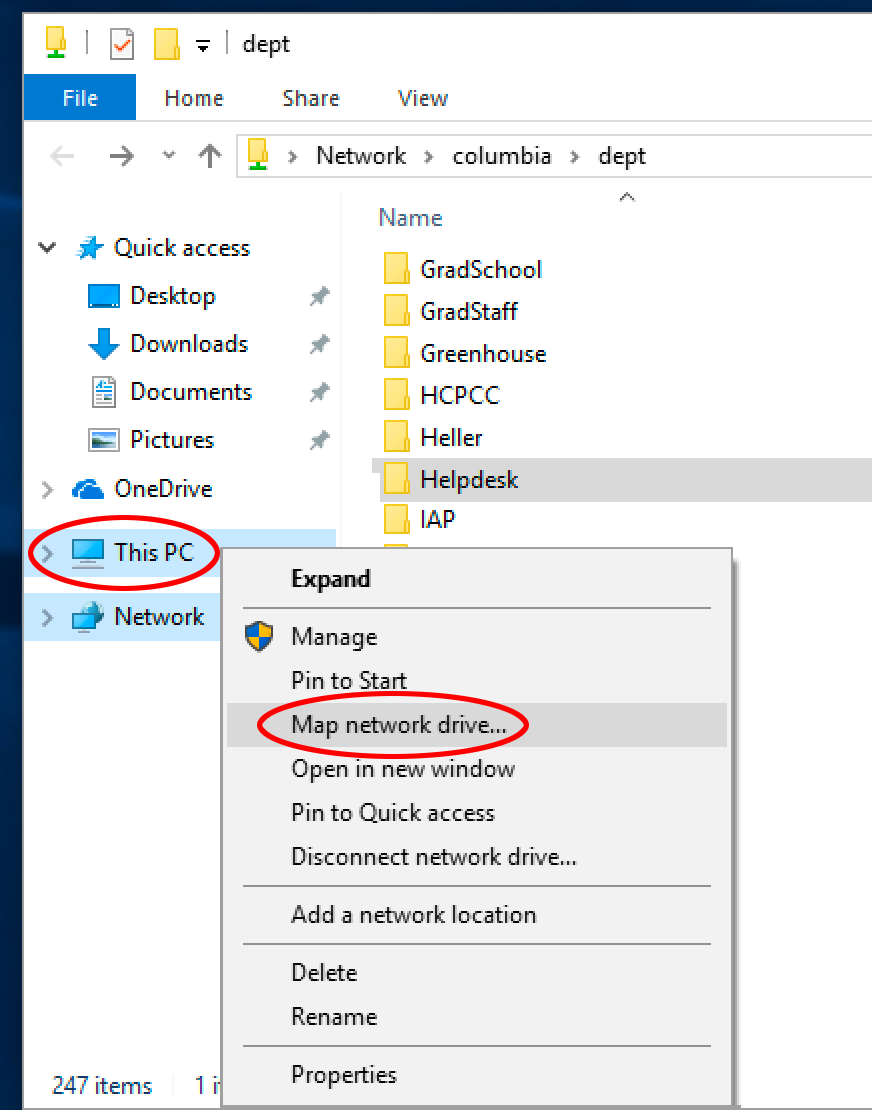 Step 4: Typing in the Columbia Department Name
Type in the path of the share \\columbia.uccs.edu\dept\department, check the box that says "Reconnect at sign-in", then click Finish.
The drive letter is arbitrary and any letter can be used as long as it is not "Z:".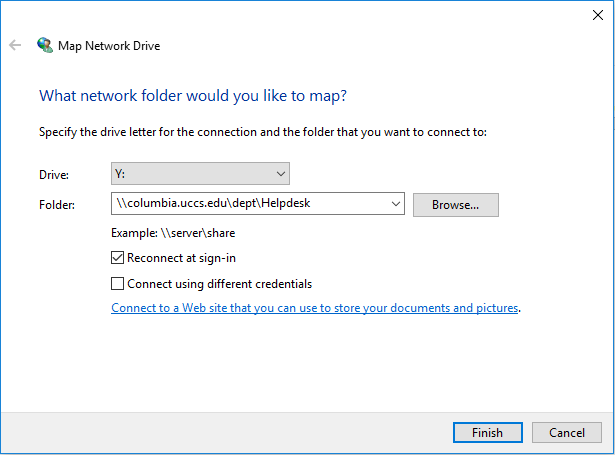 Optional: Connecting on a Personal Computer
If you are using a non-UCCS owned computer, or are prompted to enter your network credentials, you will want to select the option for "Connect using different credentials".
You will then enter your FULL UCCS email address, your UCCS password, and select the box for "Remember my credentials".  Select OK when done.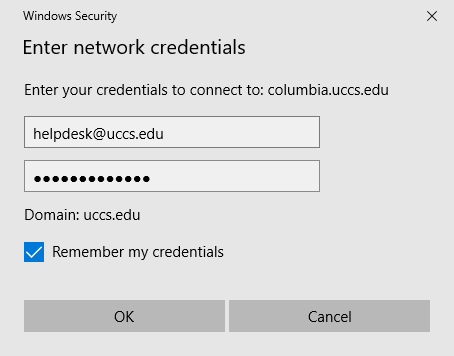 Step 5: Accessing the Shortcut
You may now access this drive under This PC.