Step 1: Open the Play Store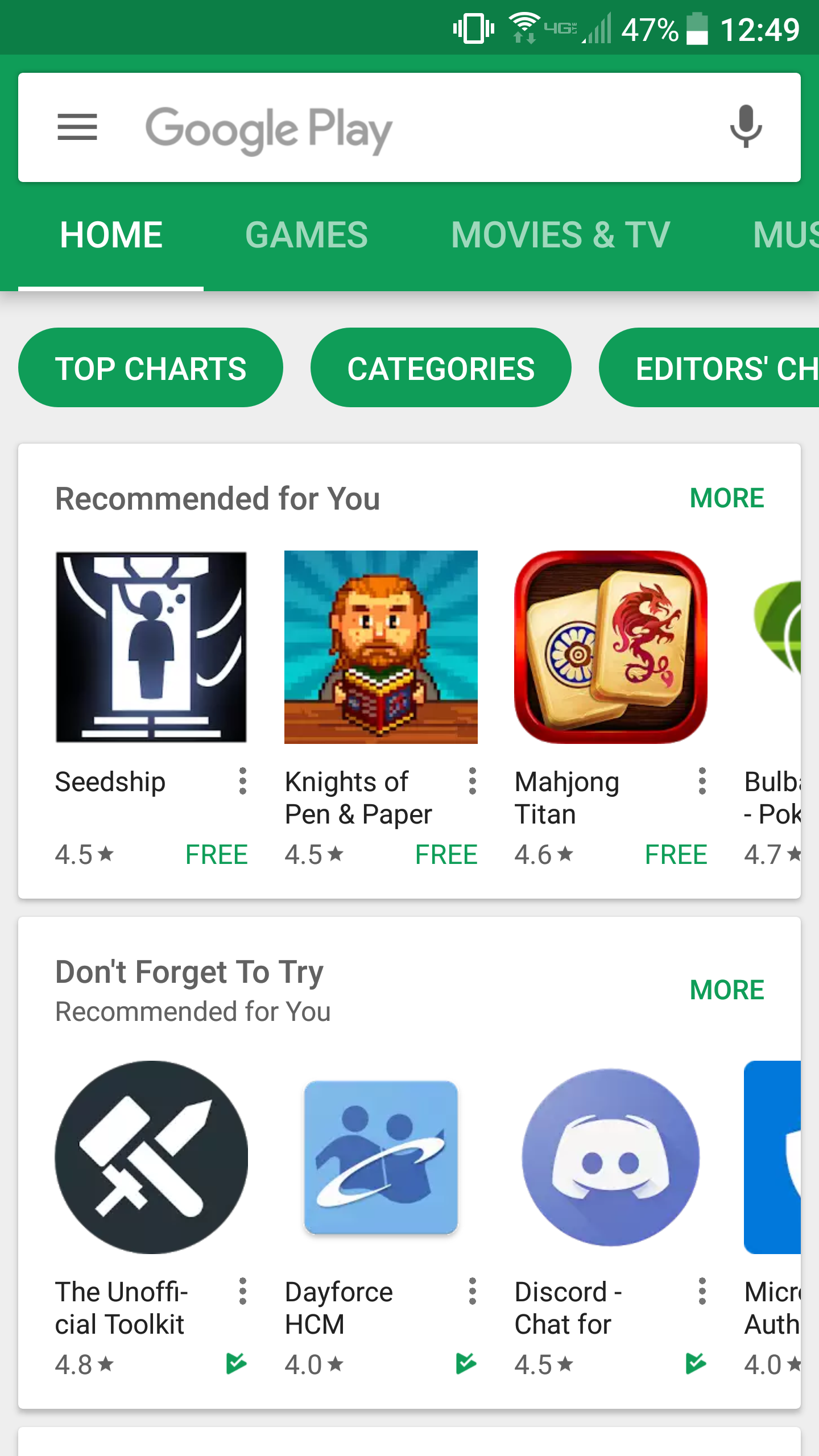 Step 2: Search for Microsoft Authenticator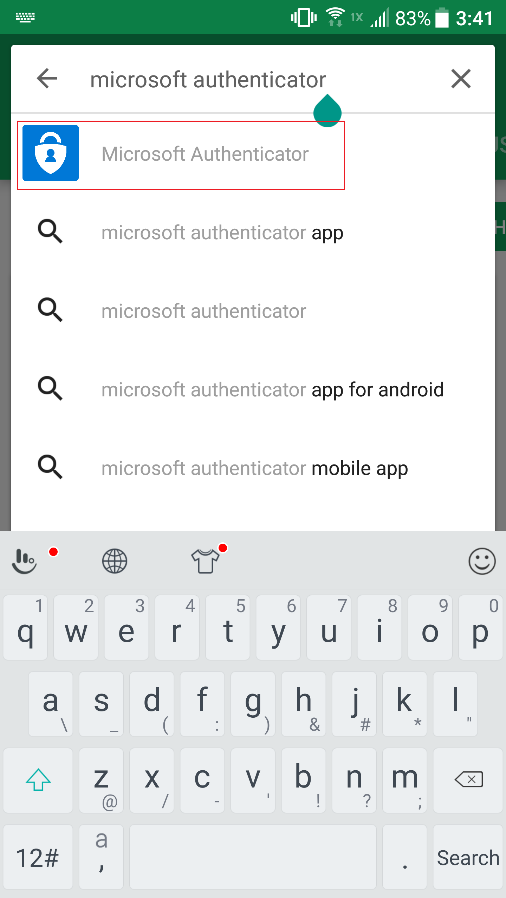 Step 3: Select Install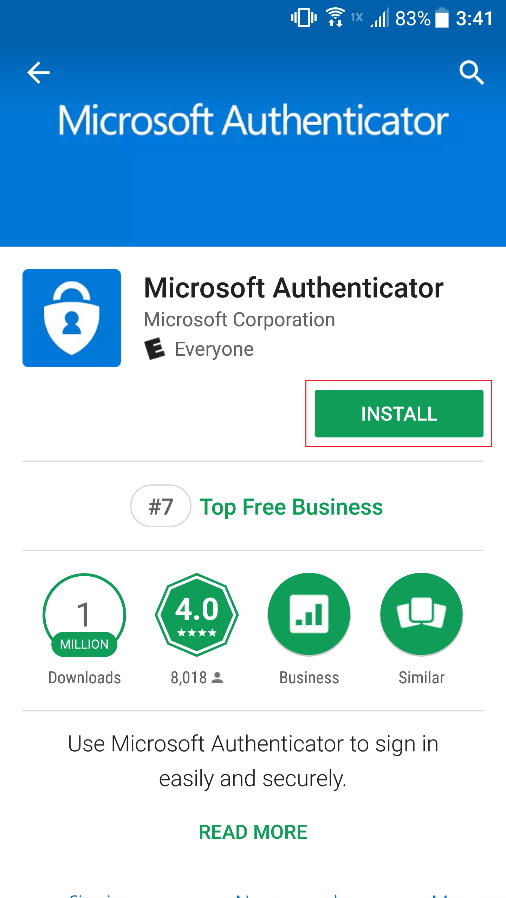 Step 4: Open the Microsoft Authenticator App
Select the Open option after the install has completed or go to your list of installed applications and select the Microsoft Authenticator app.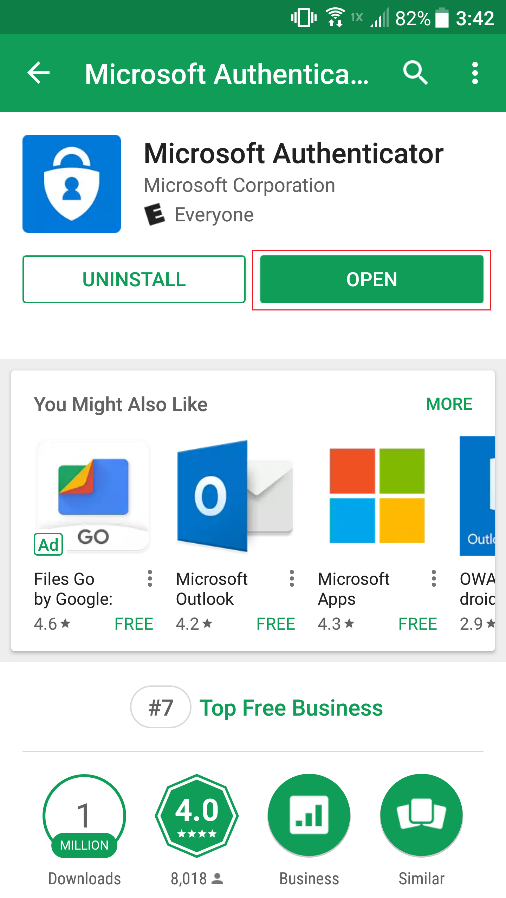 Step 5: Add an Account
Select the plus sign in the circle to start adding an account.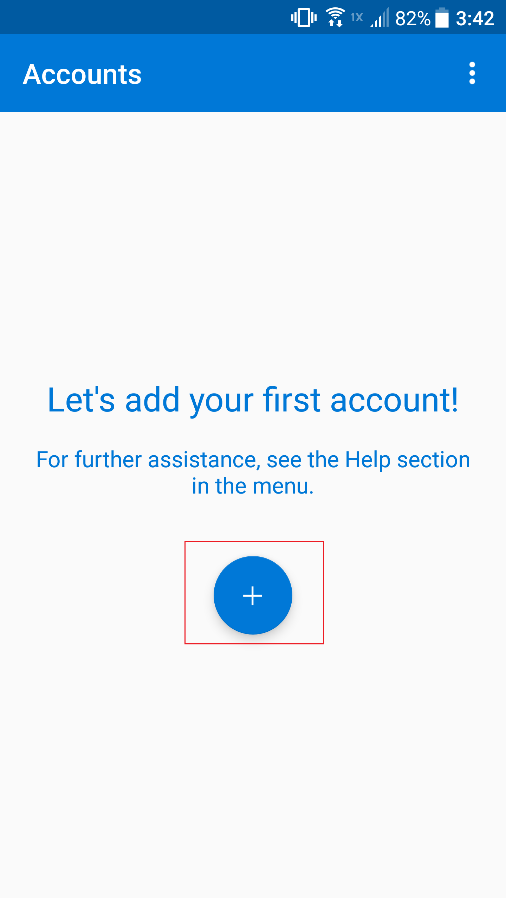 Step 6: Select Work or School Account
If prompted to allow Authenticator to take pictures and record video please select Allow. Without this permission set you will not be able to scan the QR code.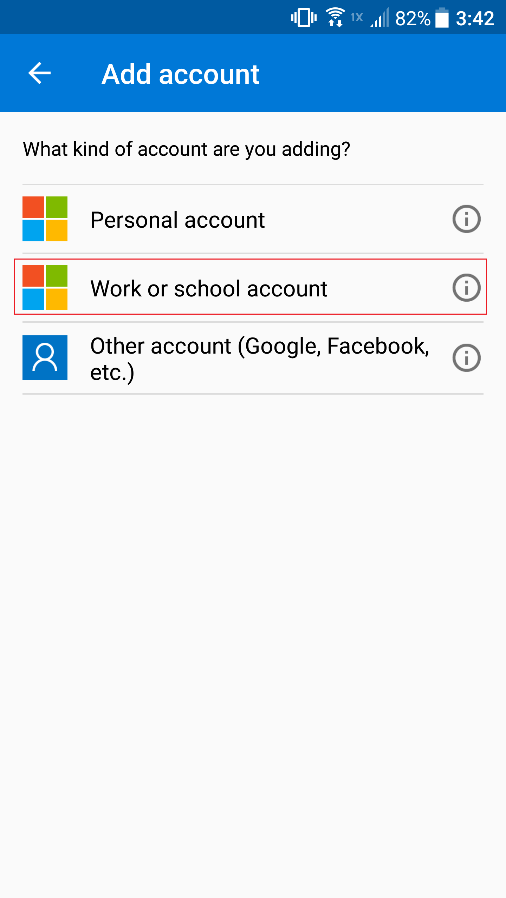 Step 7: Scan the QR Code
Scan the QR code on your computer screen with your phone. After the scan has been completed Microsoft will automatically begin authenticating the application to your account.

The application will also show your account in it.