Skip to end of metadata
Go to start of metadata
Step 1: Open the App Store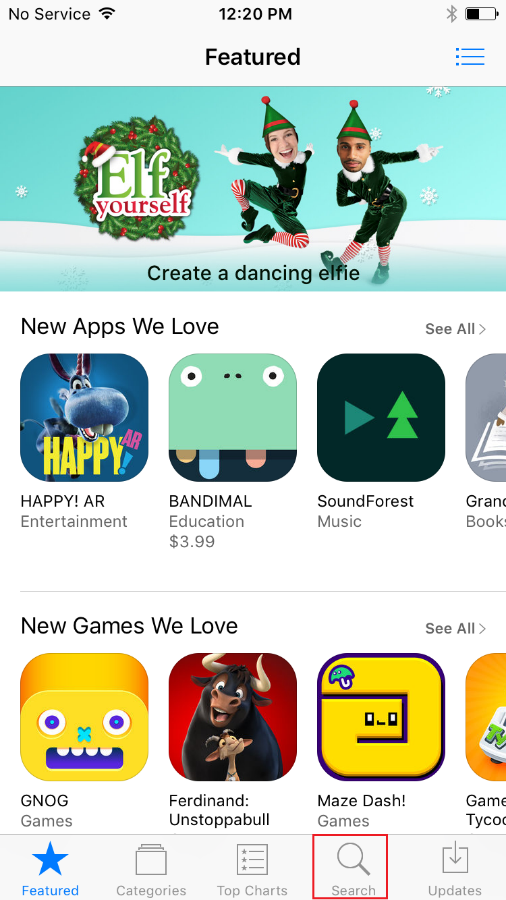 Step 2: Sear for Microsoft Authenticator App
Search for Microsoft Authenticator and select Get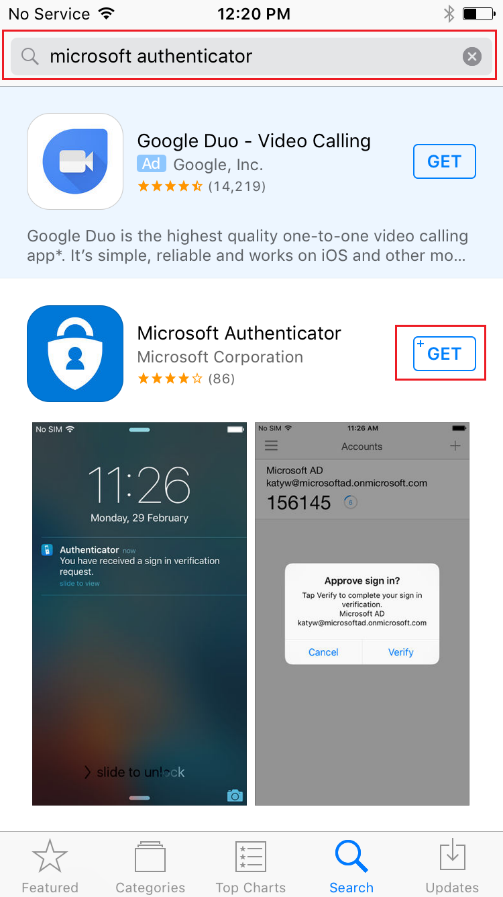 Step 3: Select Install
Step 4: Open the Microsoft Authenticator App
If prompted to allow this app to send notifications to your phone please allow it.  If the app cannot send your phone notifications, you won't be able to use it for Multifactor Authentication.
Select the Open option after the install has completed or go to your list of installed applications and select the Microsoft Authenticator app.
Step 5: Select Add Account
Step 6: Select Work or School Account
If the authenticator asks for access to the camera please allow it to have access.  The camera will be used to scan the QR Code to link your UCCS account to the authenticator app.
Step 7: Scan the QR Code
Scan the QR code on your computer screen with your phone.  After the scan has been completed Microsoft will automatically begin authenticating the application to your account.

Additionally, the application will show your account.