Skip to end of metadata
Go to start of metadata
Step 1: Navigate to the Apple App Store
Tap on the Apple App store icon.
Step 2: Search for App
Search for OneDrive.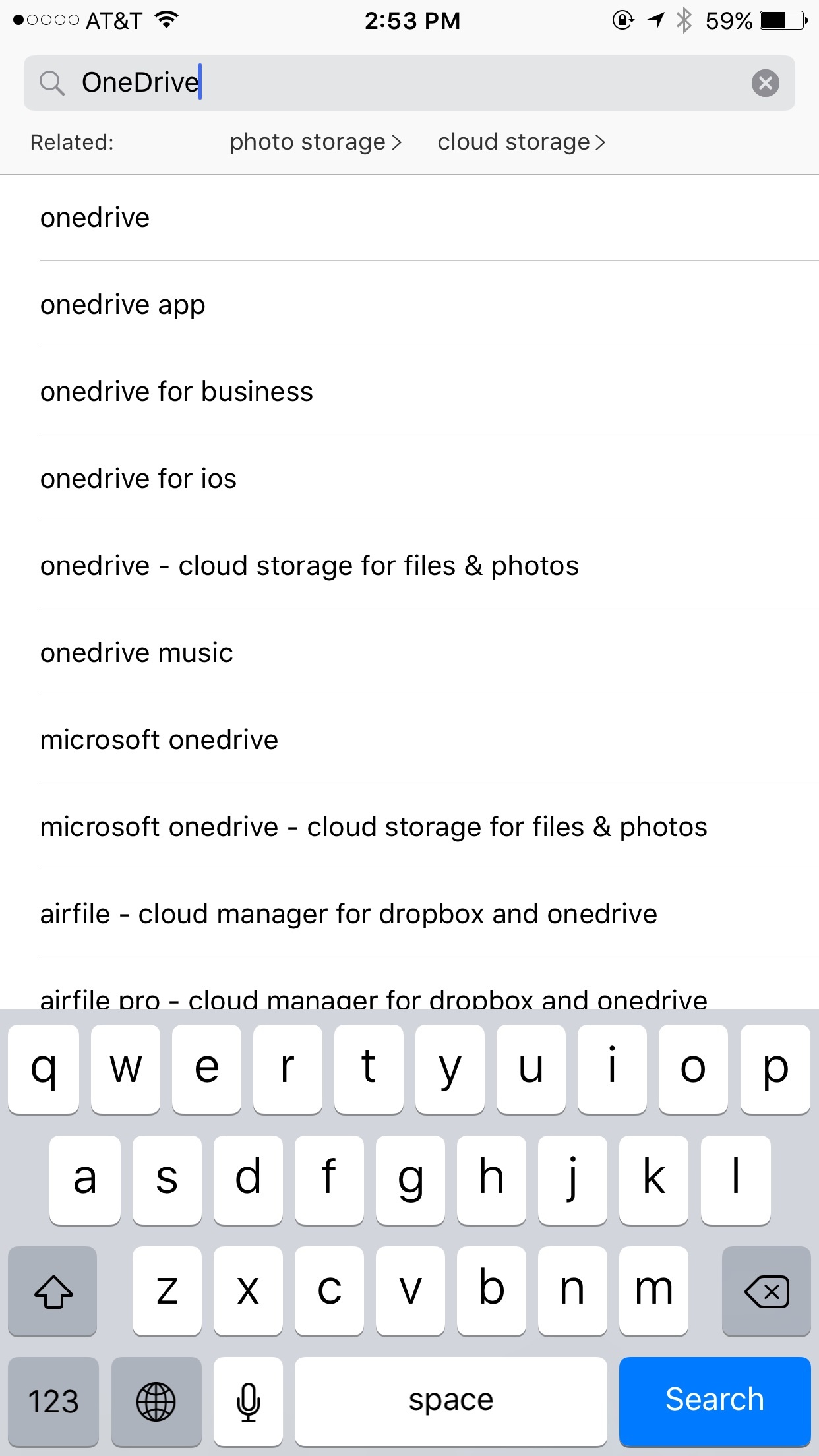 Step 3: Choose OneDrive.
Choose OneDrive (OneDrive for Business application has been replaced by the OneDrive application) option and download.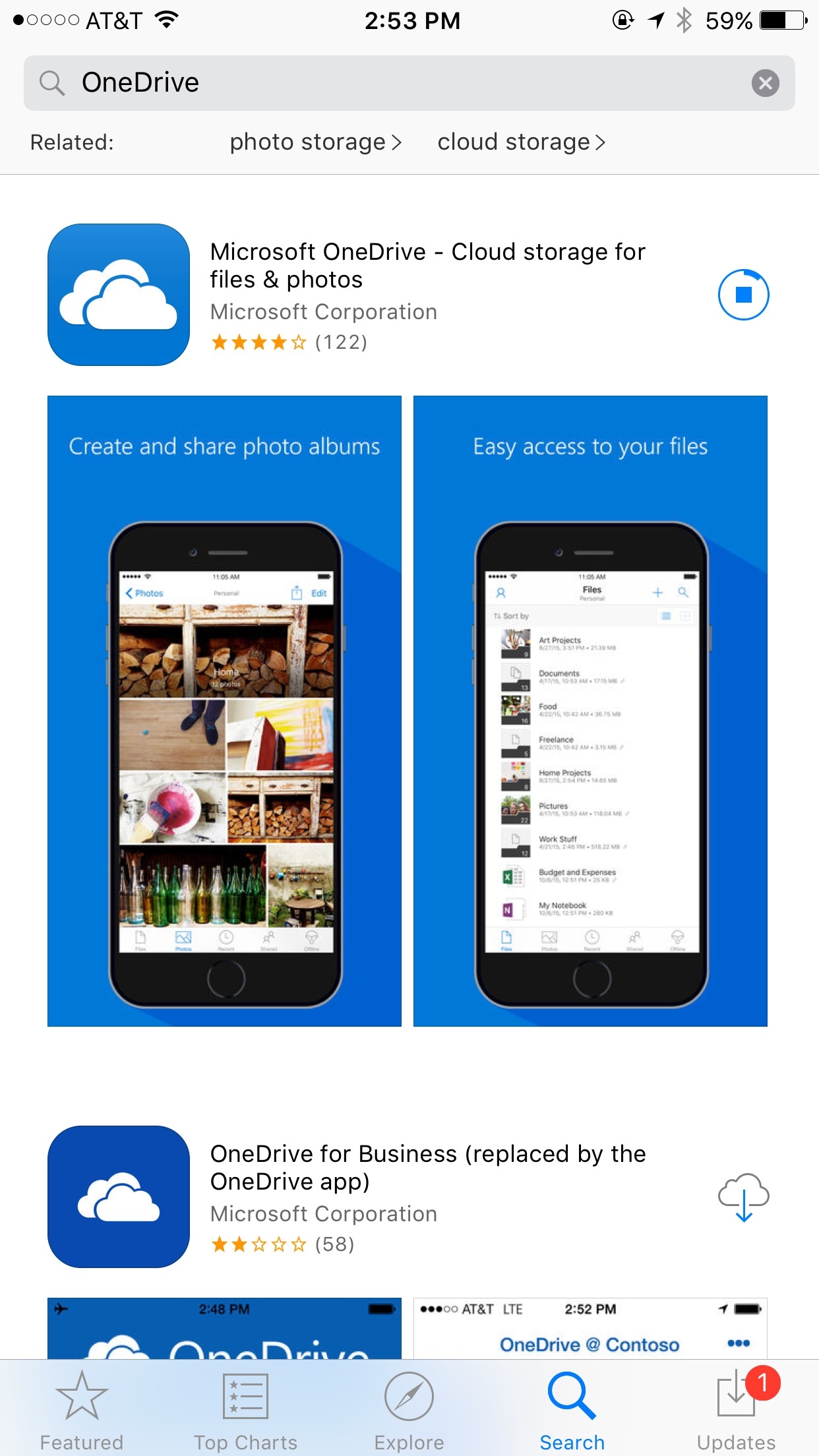 Step 4: Launch the App
After completing the download look for the OneDrive icon (blue background with white clouds) and tap it.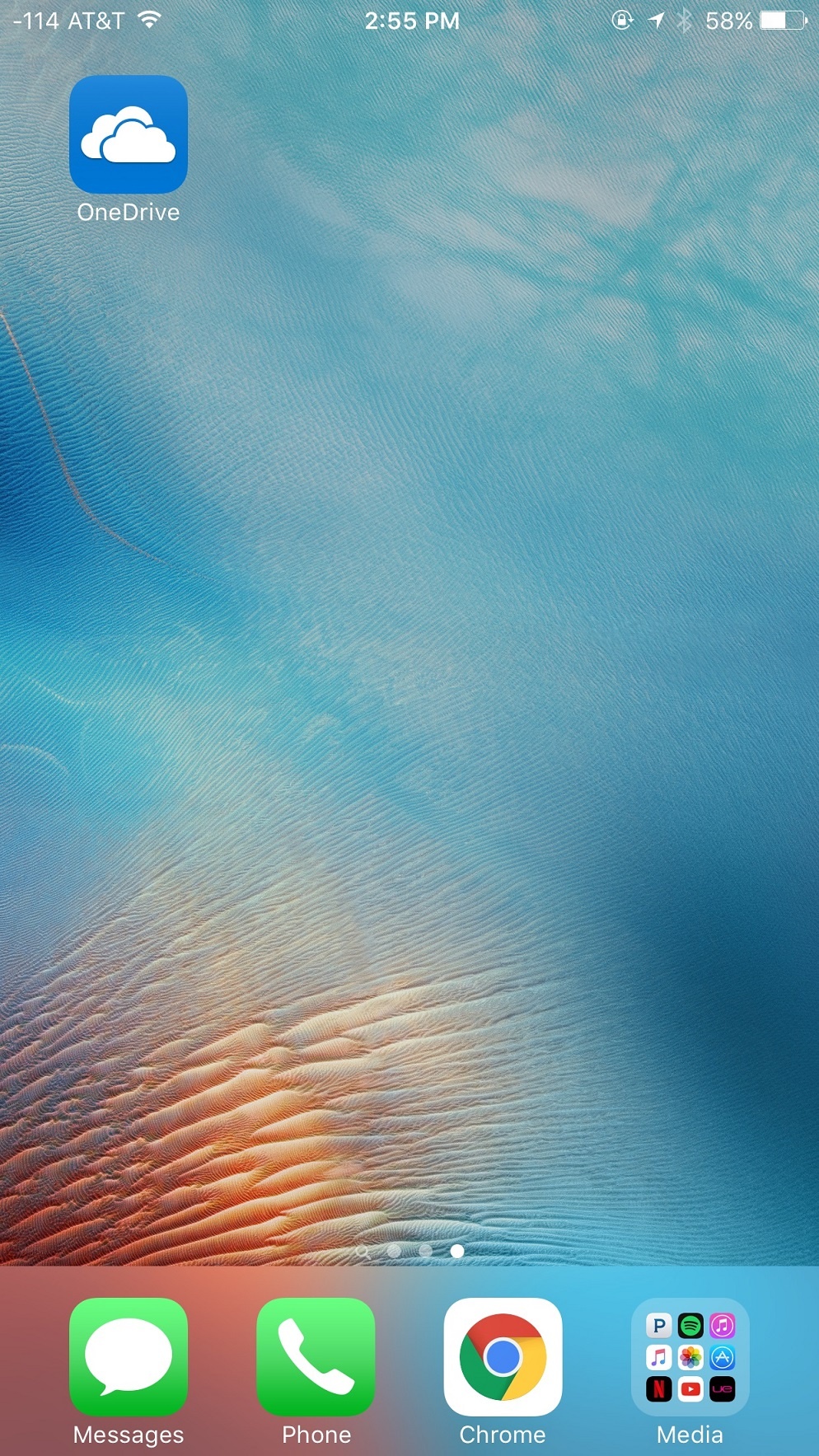 Step 5: Input UCCS Credentials
Enter your UCCS email address. The application will redirect you to the UCCS sign in page and pre-fill your email address, just type in your password.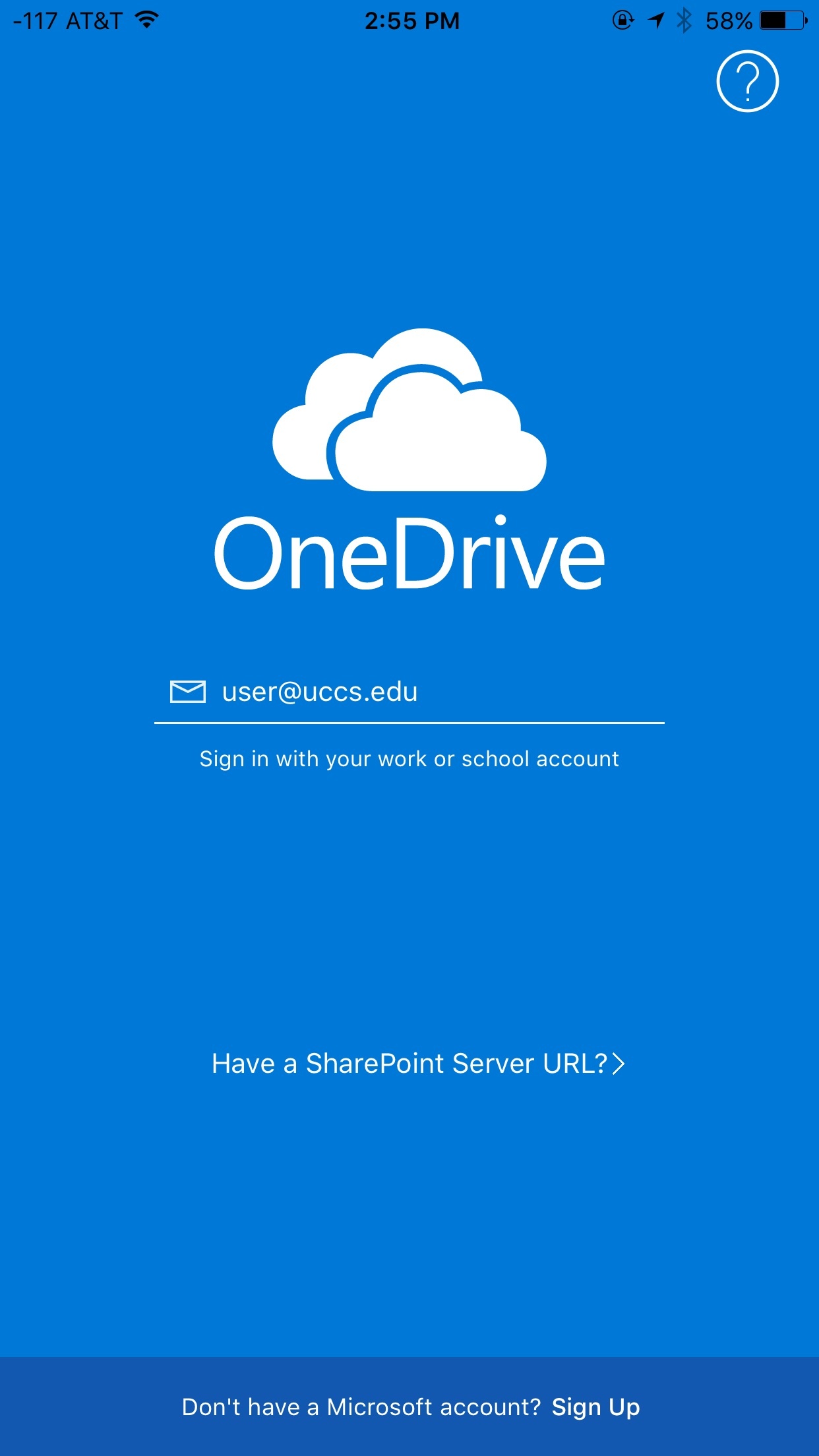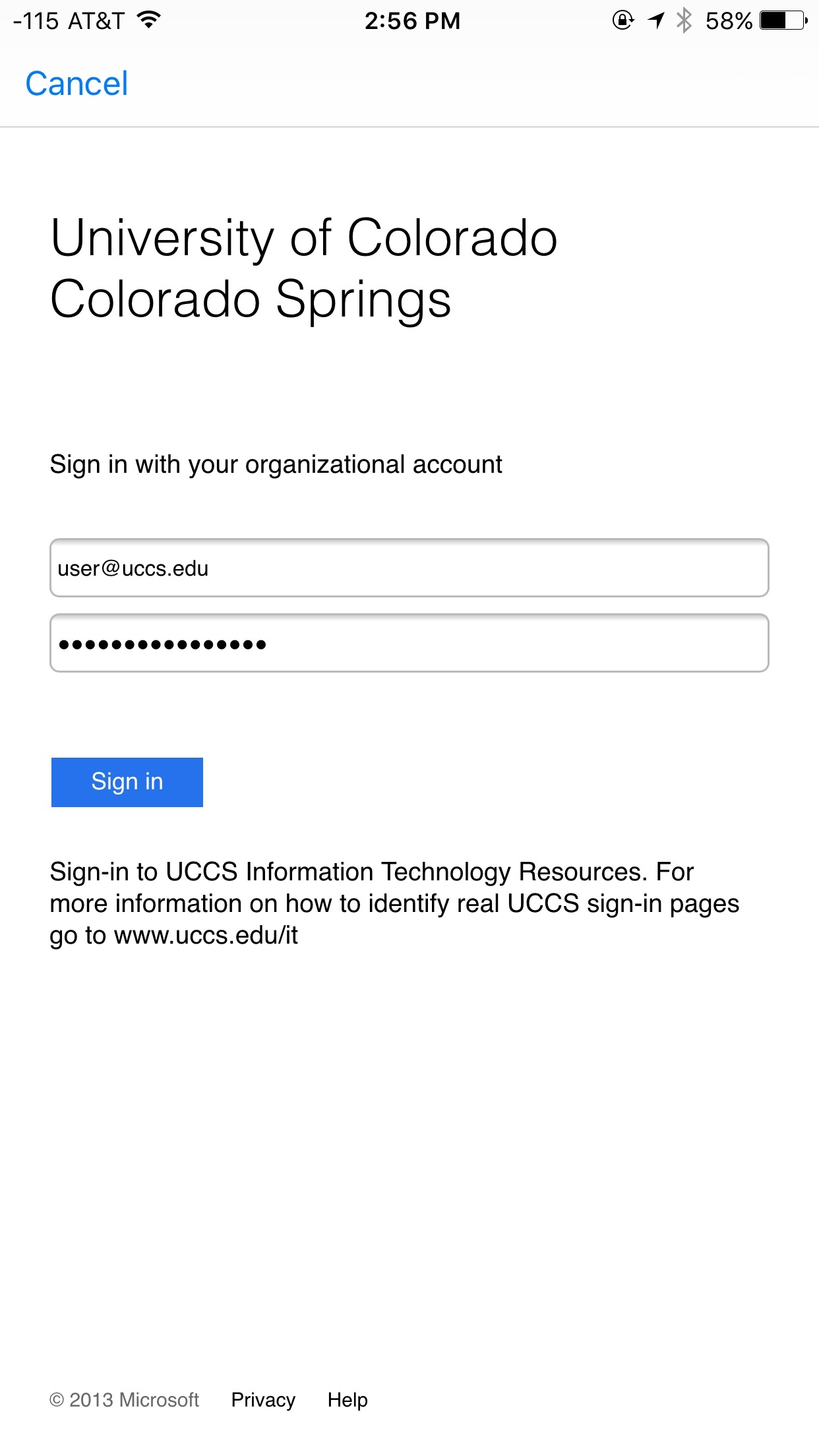 Step 6: View your files.
You can view all of your files as well as edit some of them. If you have the Microsoft Office programs installed on your device, you will be able to edit those Office files. For more information on mobile Office see Download for iPhone and Download for iPad