Skip to end of metadata
Go to start of metadata
You must have been given permission to access the additional mailbox before it can be added to Outlook.
To request permission to the mailbox, please have the owner of the account contact us.
Step 1: Login to Office 365 email
Login to your UCCS email account through the Outlook Web App by navigating to the UCCS homepage or browsing to outlook.com/uccs.edu. Click the "Tools" button in the top-right corner, and select "Office 365 email".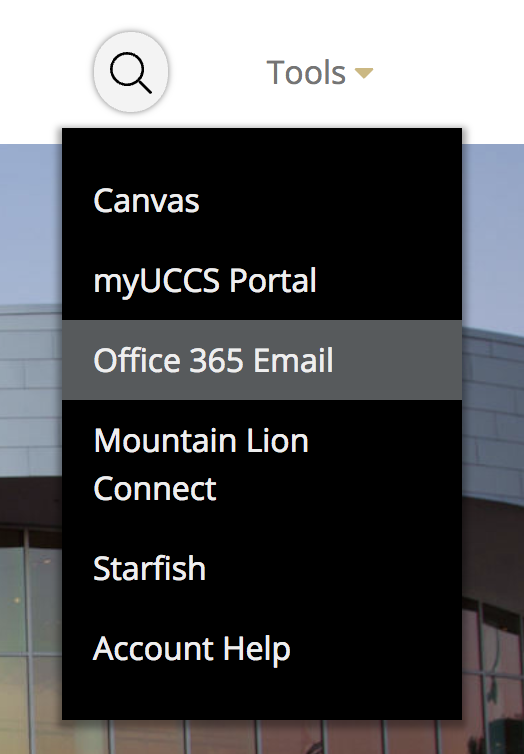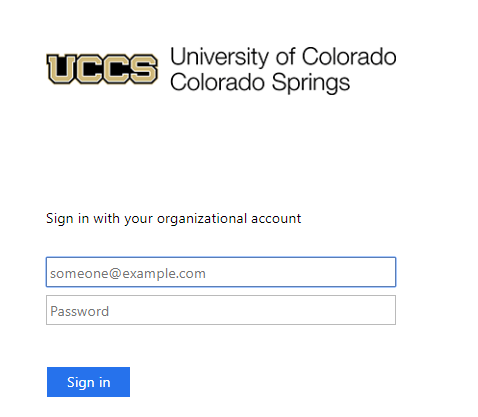 Step 2: Click 'Open another Mailbox…'
Once logged in, click on your name in the top-right corner to open the Settings pane.
Click Open another mailbox…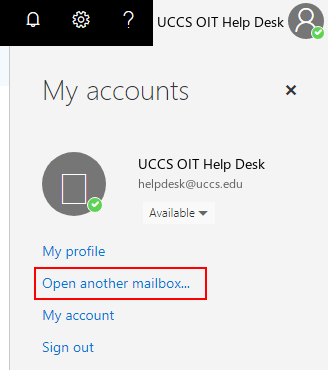 Step 3: Find the exception account
Type in the name of the exception account you would like to access: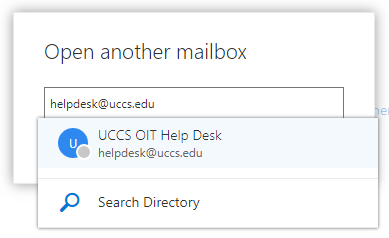 Step 4: Open the exception account

Click Open to open the exception account's mailbox: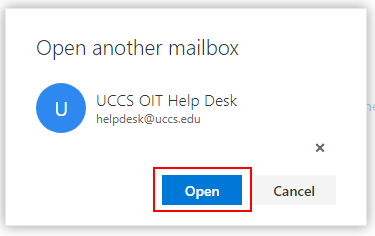 The opened mailbox will have the exception account's name, confirming you have opened the correct mailbox: