Skip to end of metadata
Go to start of metadata
You must have been given permission to access the additional mailbox before it can be added to Outlook.
To request permission to the mailbox, please have the owner of the account contact us.
Step 1: Open Preferences
Select Outlook in the top menu bar and then select Preferences...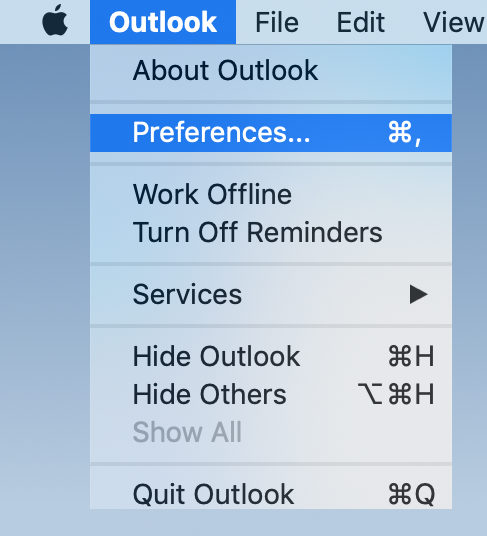 Step 2: Open Accounts
Select the option for Accounts under the Personal Settings section.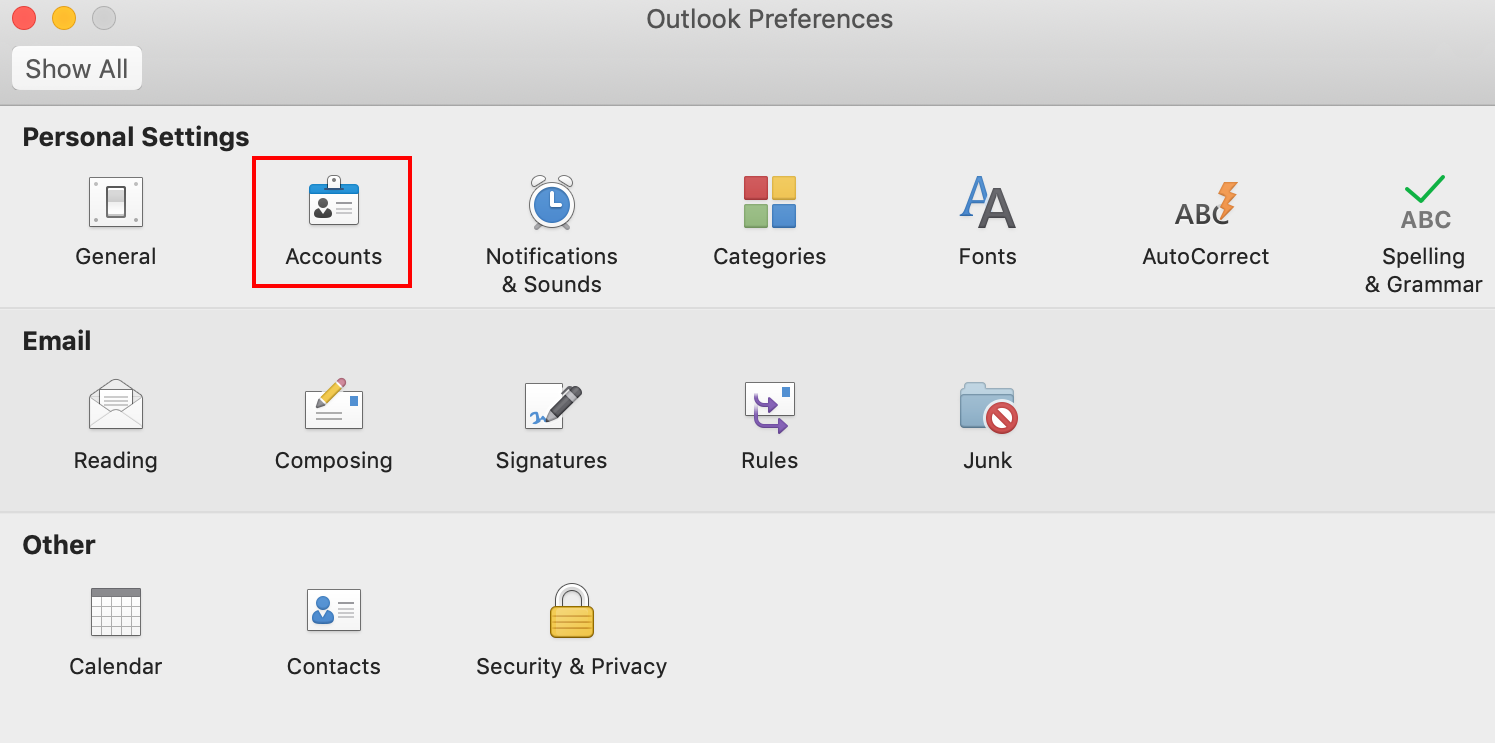 Step 3: Open Advanced Settings
In the bottom right corner of the page select Advanced...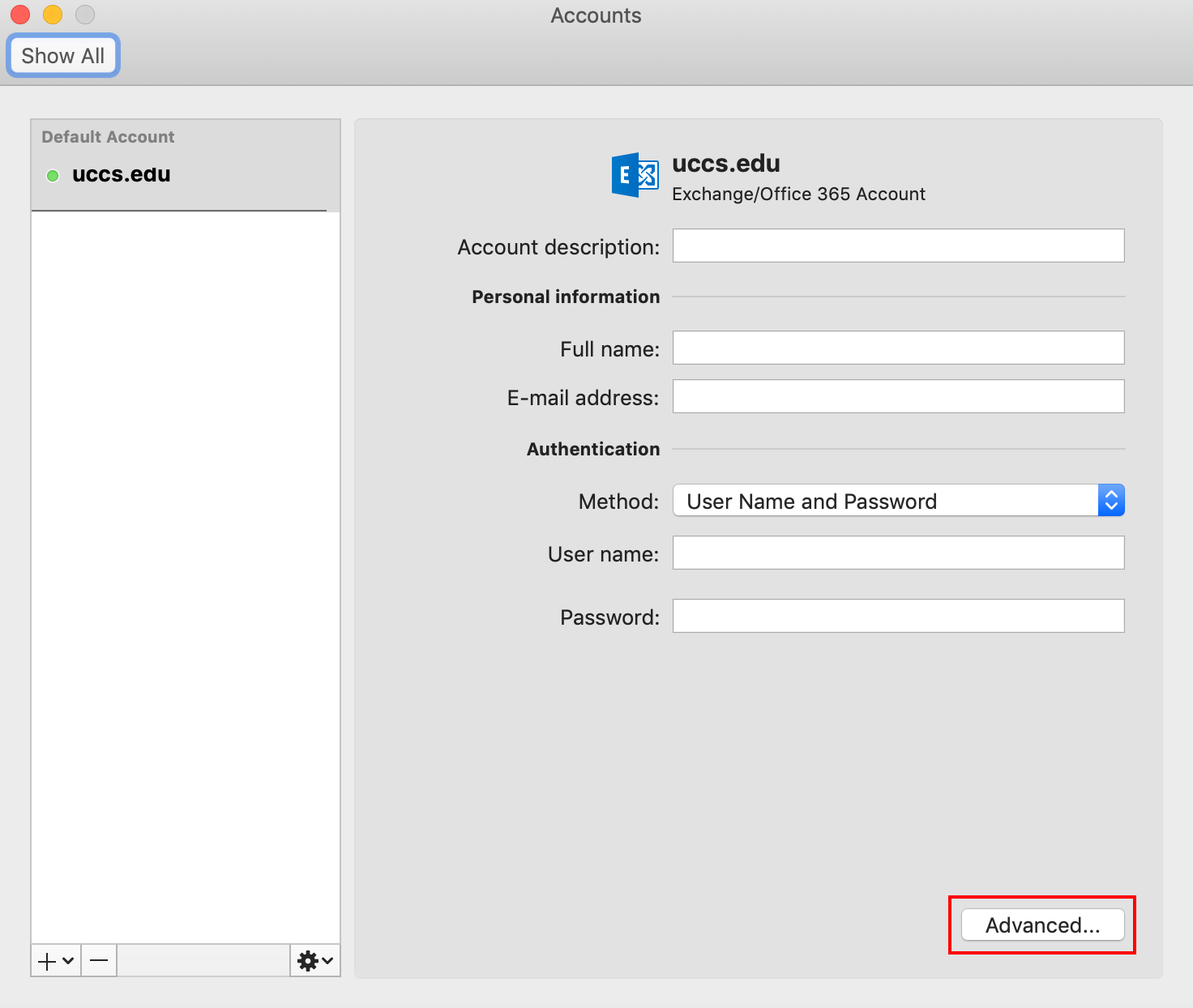 Step 4: Add an Additional Mailbox
Select the Delegates tab.
Under the Open these additional mailboxes section select the + icon.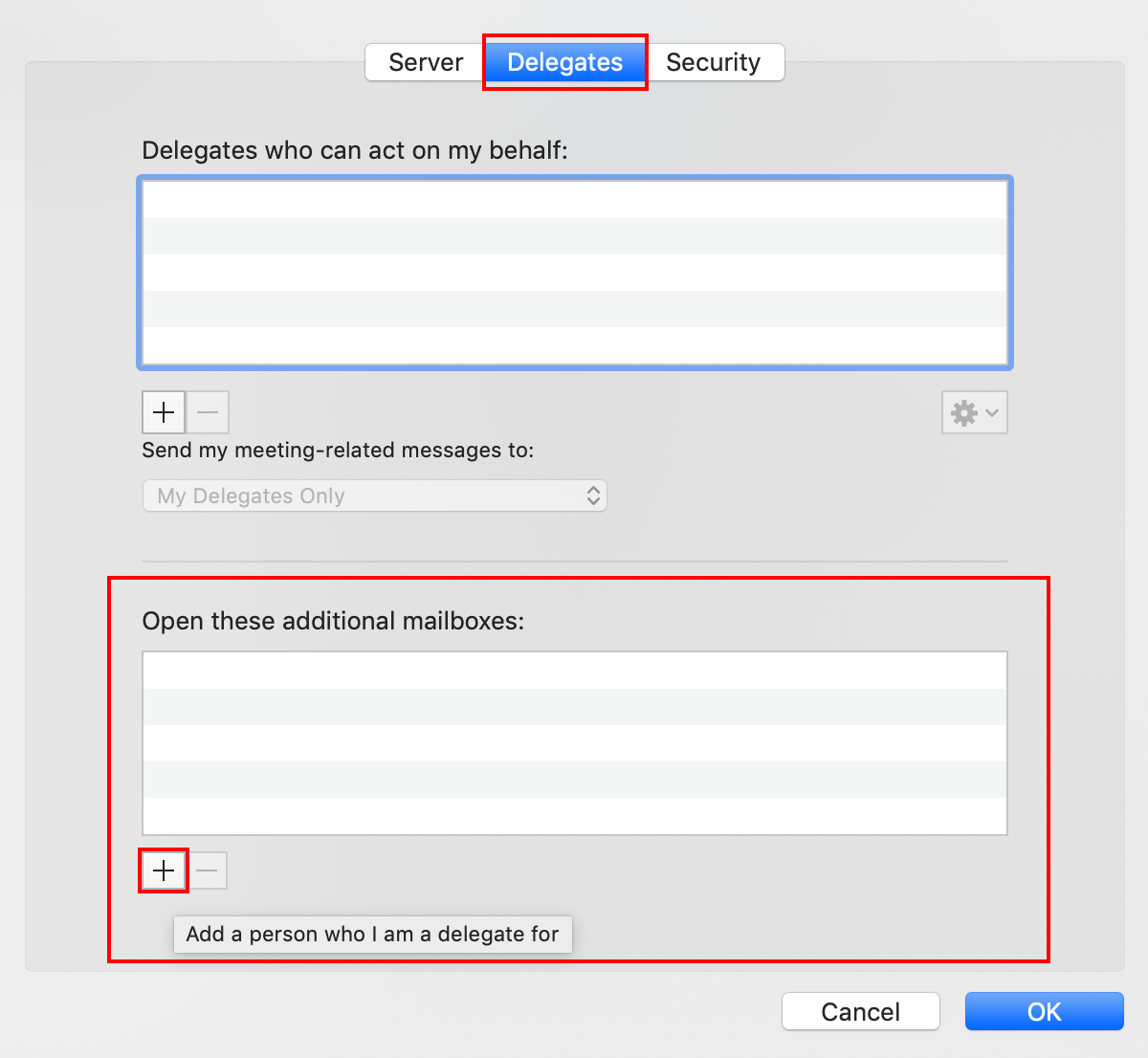 Step 5: Add the Mailbox
In the Choose a Person window enter the email address for the additional mailbox.
Select the desired mailbox from the list and then select the Add option.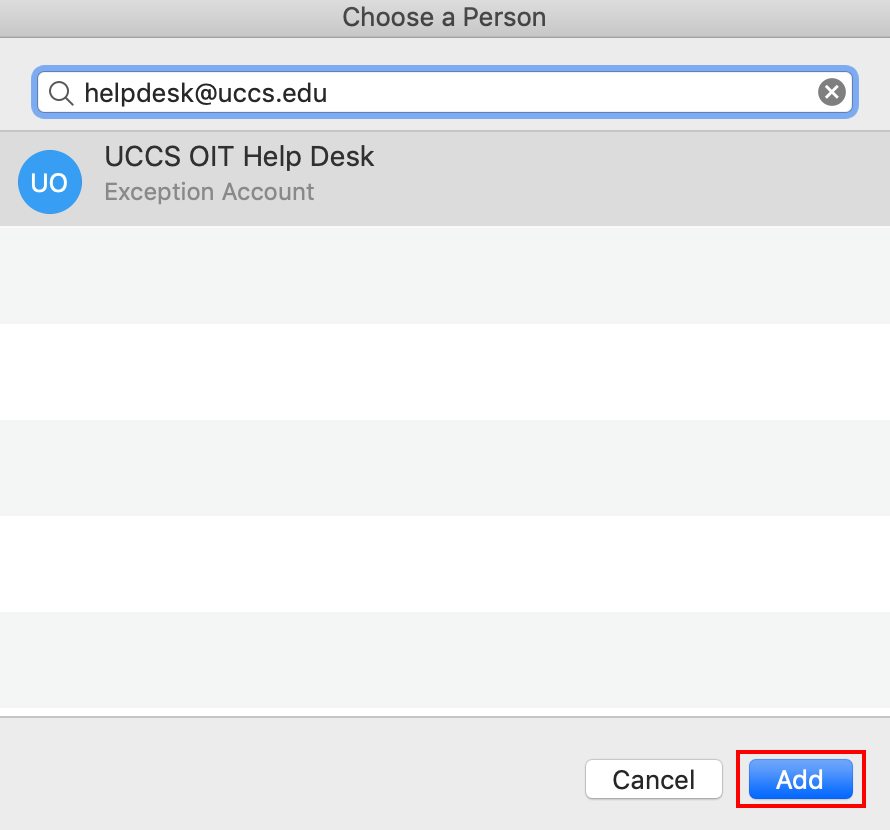 Once added, the mailbox will show up under additional mailboxes.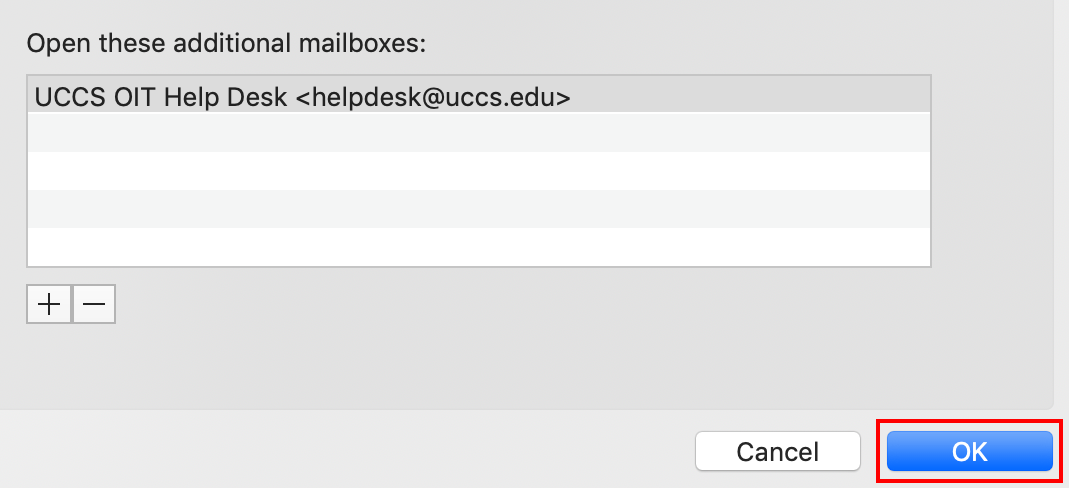 Select OK.
Step 6: Allow Auto-Discover
If prompted to allow Auto-Discovery please select the check box for Always use my response for this server and then select Allow.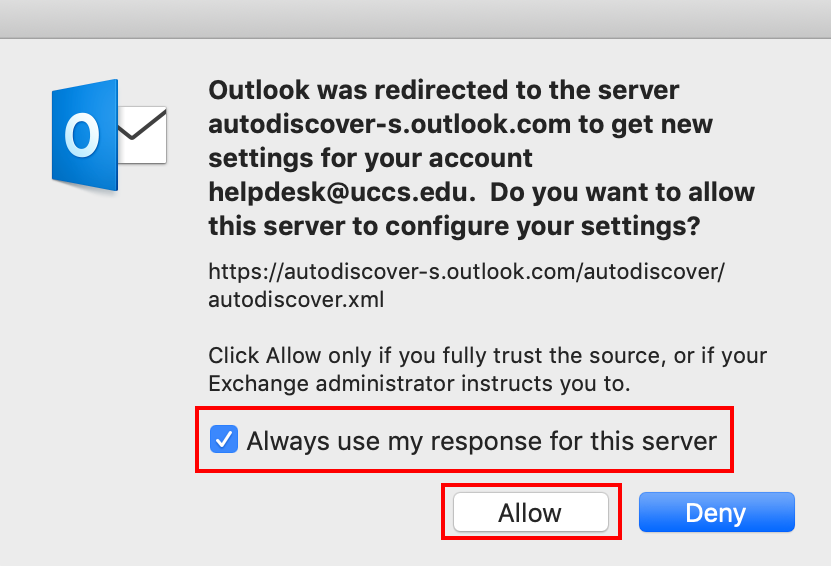 Step 7: Access the Mailbox
The new mailbox will automatically appear in the left hand menu within Outlook.