Skip to end of metadata
Go to start of metadata
You must have been given permission to access the additional mailbox before it can be added to Outlook.
To request permission to the mailbox, please have the owner of the account contact us.
Step 1: Click the File tab
Step 2: Click Account Settings
Click the Account Settings box and then the Account Settings… option.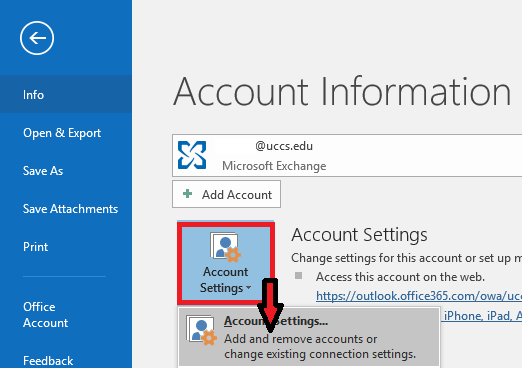 Step 3: Click Change
Make sure your UCCS email is highlighted and then click the Change… option.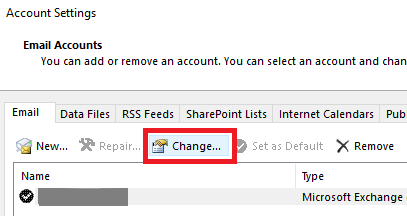 Step 4: Set Keep Mail to 1 Month
Move the slider next to Mail to keep offline to 1 month.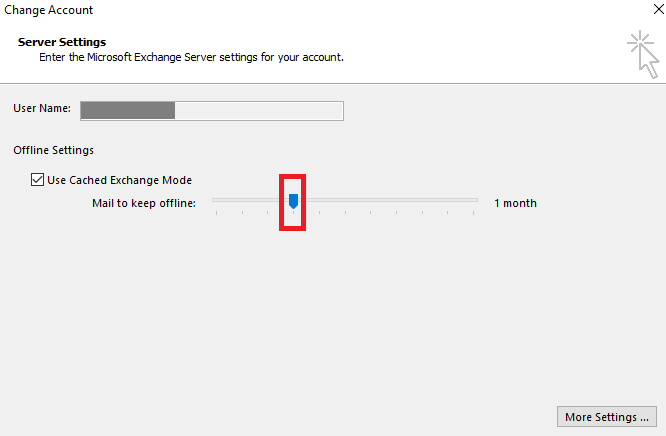 Step 5: Select More Settings
Select the More Settings… option at the bottom of the screen to continue.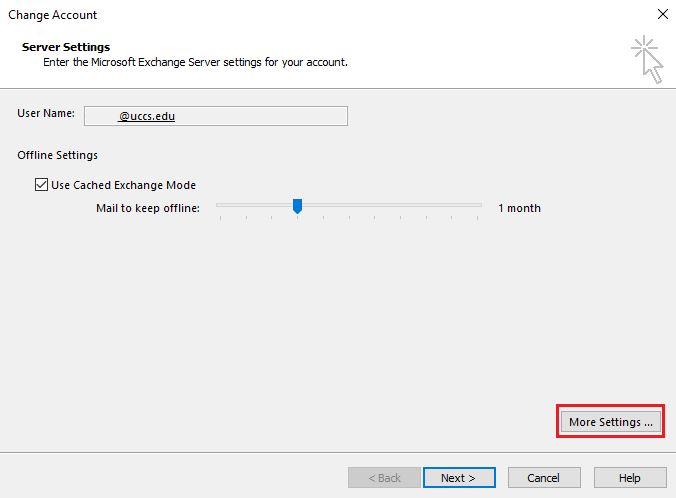 Step 6: Click OK
Click OK on the dialogue box that comes up to continue.


Step 7: Select the Advanced tab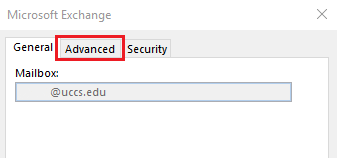 Step 8: Click Add
Click the Add… box in the Mailboxes section.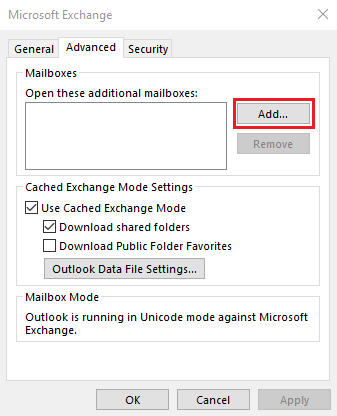 Step 9: Enter the Email Address
Enter the email address for the account you would like to add. When done press OK.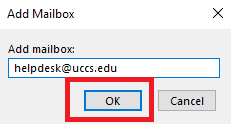 Step 10: Uncheck Download Shared Folders.
Make sure to uncheck the checkbox marked Download Shared Folders.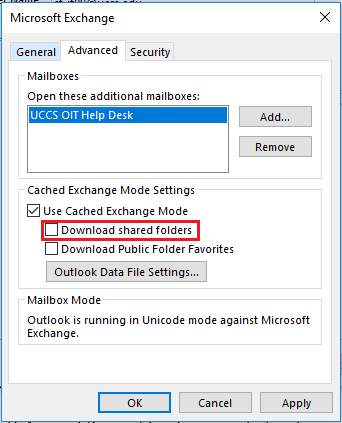 Step 11: Click Apply
Click Apply to apply the new information. 
You can also verify that the mailbox has been added by looking at the list of additional mailboxes. The Display Name for the mailbox should be in the list.
Your Outlook 2016 may become unresponsive for a few moments as it changes the settings.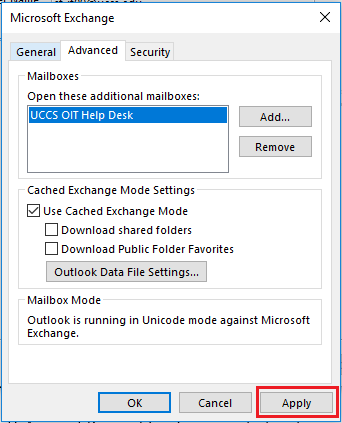 Step 12: Return to your Mailbox
Click OK

 
Click Next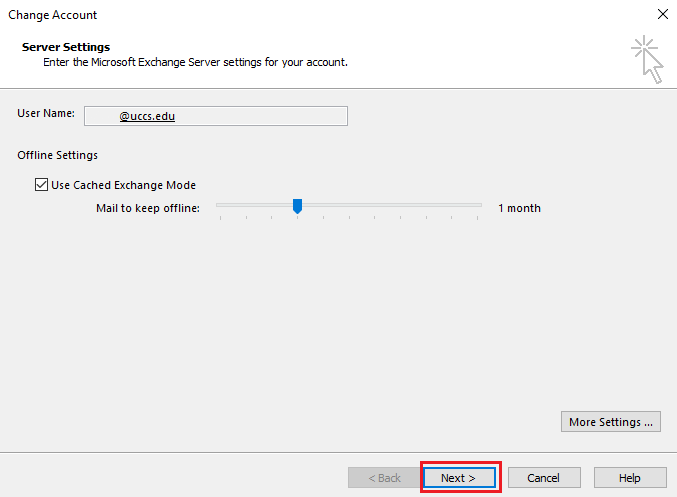 Click OK



Click Finish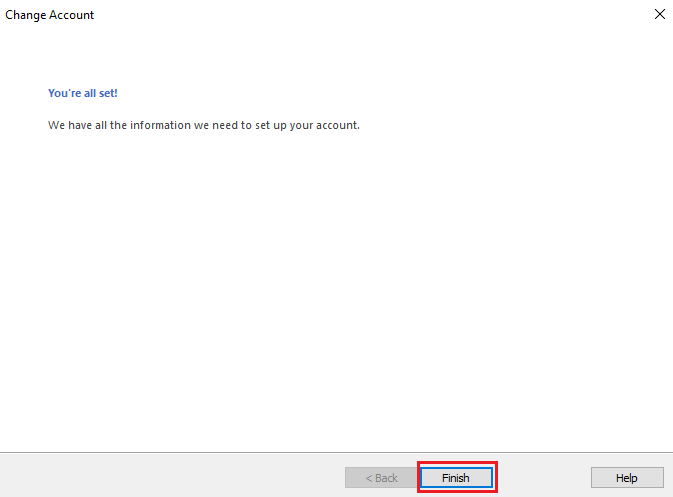 Select Close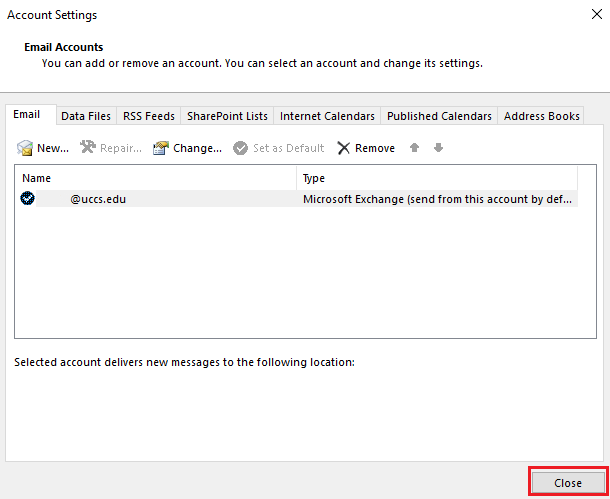 Step 13: You Now Have Access
You will now see the new mailbox on the left-hand bar in Outlook. You should be able to expand it and access the email in that mailbox.