Use this tutorial to learn how to record Zoom meetings locally to your computer, then share them with attendees. To record to the cloud, see the Record a Meeting to the Cloud tutorial.
Step 1: 
Start Recording
After starting a Zoom meeting, click Record, then select Record on this computer.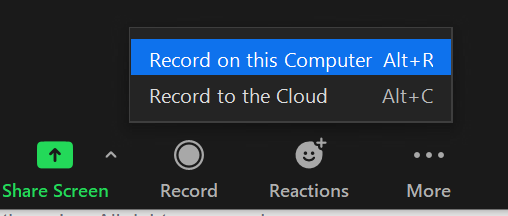 Step 2: Ending Meeting
End the meeting, and wait for Zoom to finish converting the recording.

Find recording in local folder.

Zoom meeting recordings each create a folder with 3 files.

The main recording you will want to use is the mp4 file. Change the default file name from zoom_0.mp4 to something more descriptive.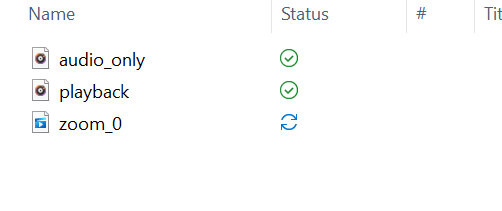 Step 3: Updating Recording Save Settings
Open Zoom Application

Click the Settings () 

button.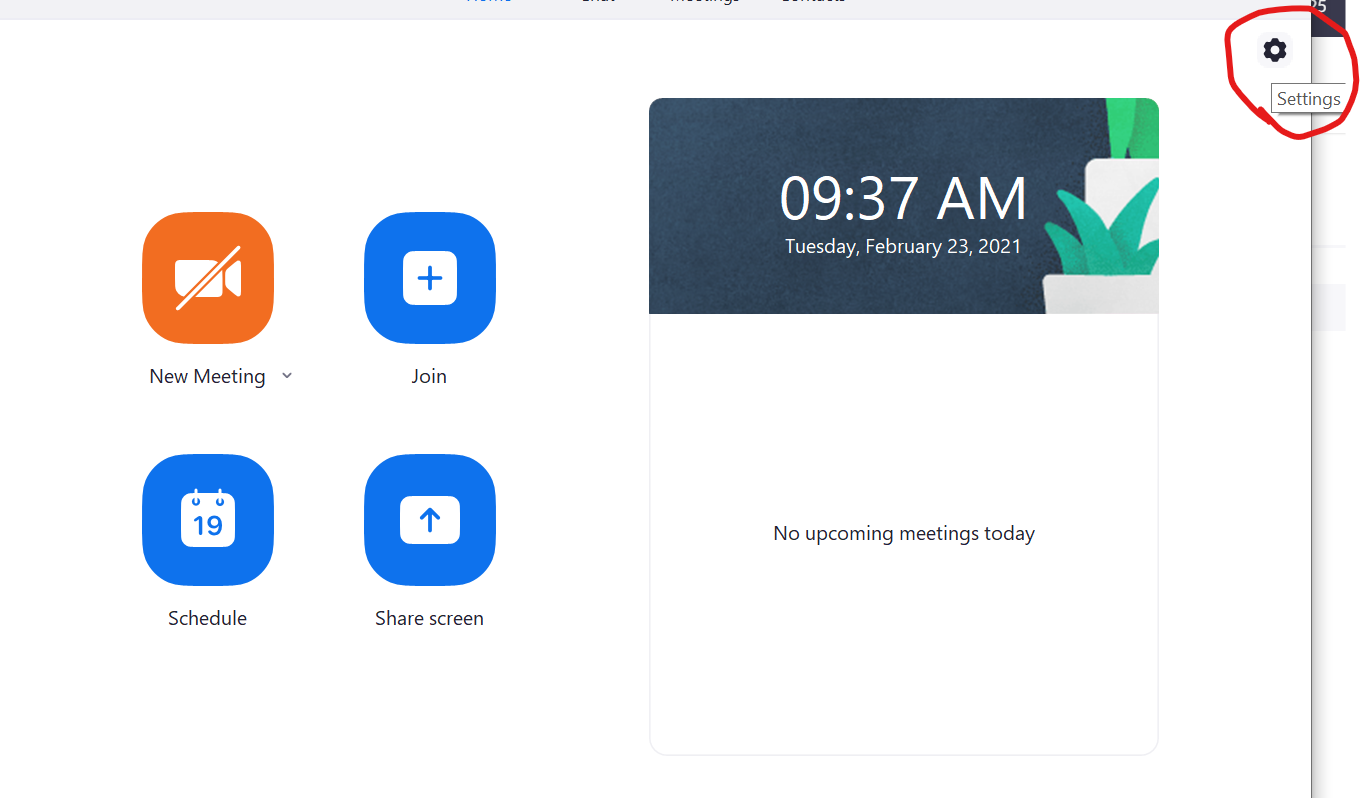 To find your default recording location select

 

Recording. You can also change the location of your recording location as well as adjust other recording settings here.