Skip to end of metadata
Go to start of metadata
Step 1: Search for Self Service
First, click on the spotlight search in the top right corner. Alternatively, you can click Command ⌘ + Space Bar.



In the spotlight search bar, search for Self Service, and click enter.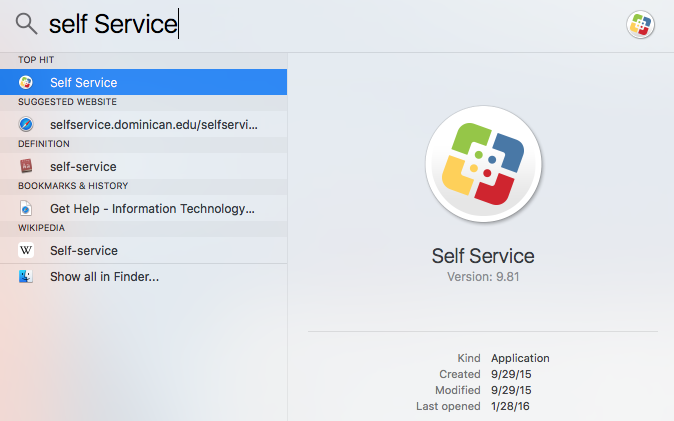 Step 2: Choose Software You'd Like to Add
Software that is available for your device, and that is not already installed, will be listed here. The category box on the right can be used to sort the software and configuration offerings.



Click on install next to the program that you would like to install and then follow the onscreen prompts.