Excerpt Include
| | |
| --- | --- |
| | KB:Connecting to UCCS-Guest: Creating a wireless Guest Account |
| | KB:Connecting to UCCS-Guest: Creating a wireless Guest Account |
| nopanel | true |
Steps:
Step 1: Tap Settings
Tap the settings gear to open the settings windows. This may be on your home screen or in the list of apps.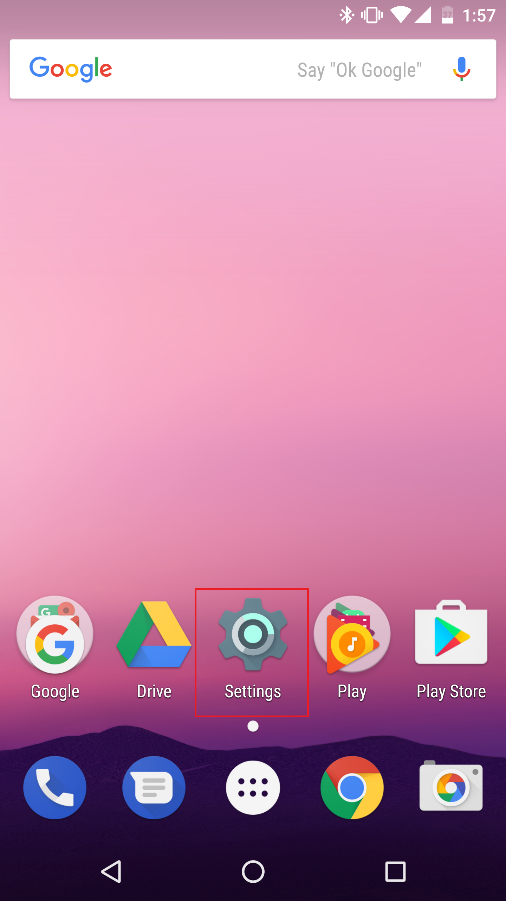 Step 2: Select Wireless Settings
Tap the Wi-Fi option.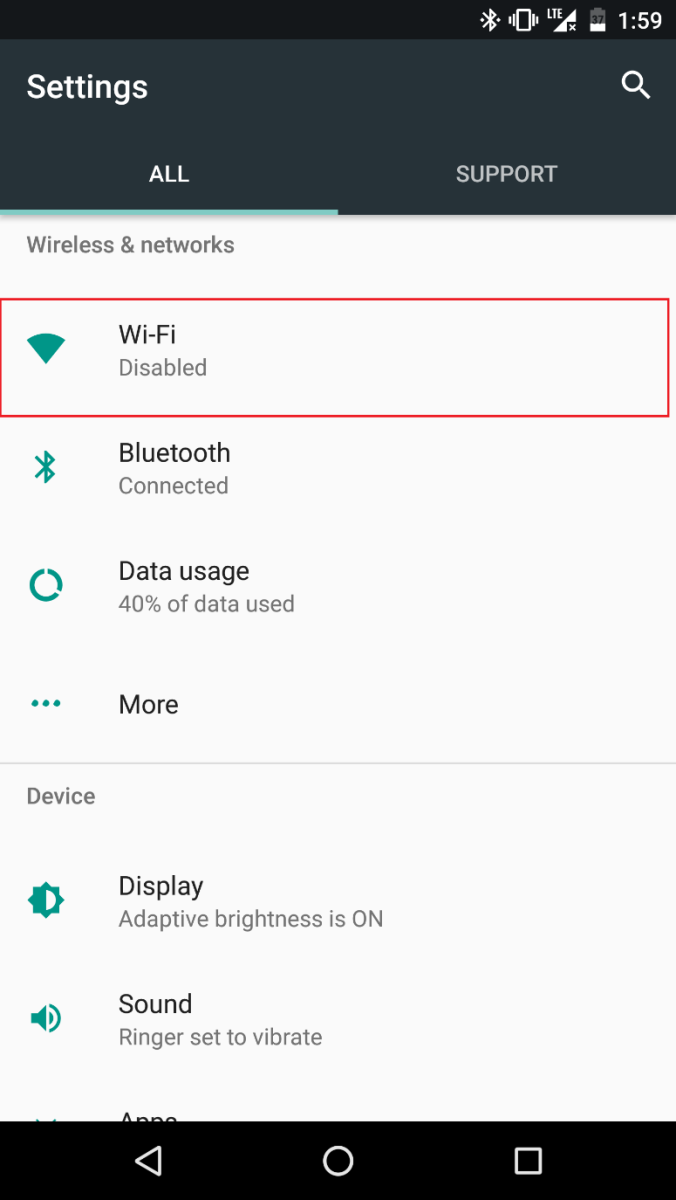 Step 3: Connect to UCCS-Guest
Tap the UCCS-Guest network and tap connect.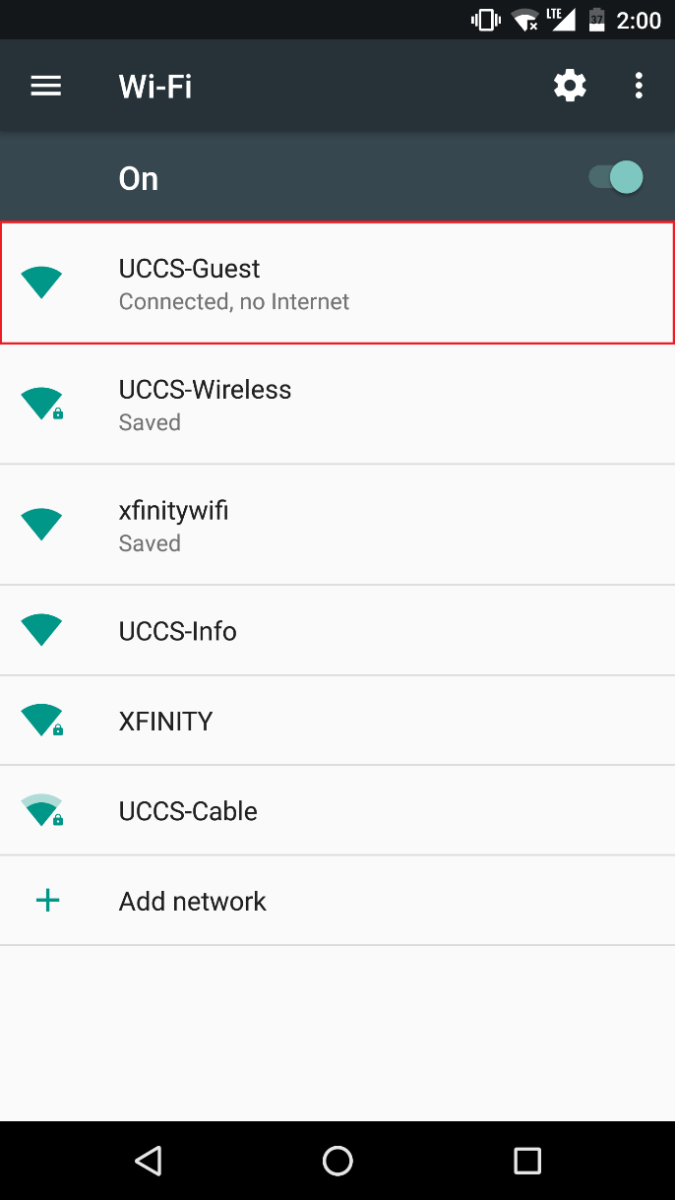 Step 4: Create Guest Account
Your browser should automatically redirect you to the following page, tap Create Guest Account.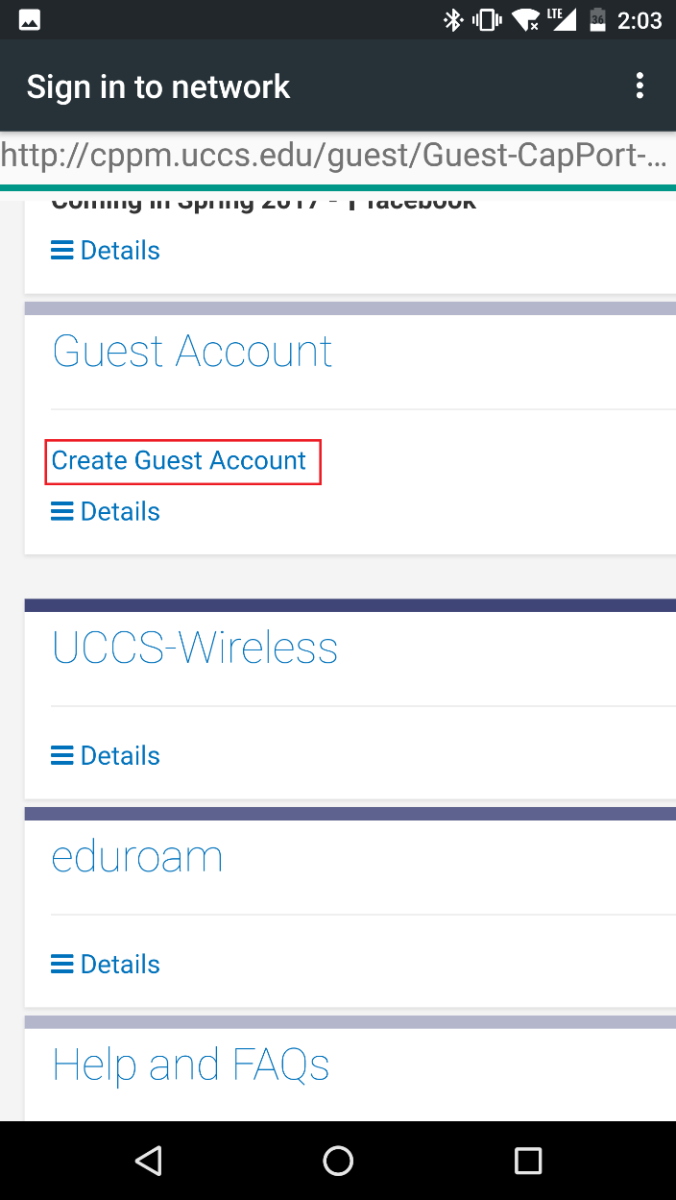 Please note: If the page does not open automatically you may have to click on a notification on your phone.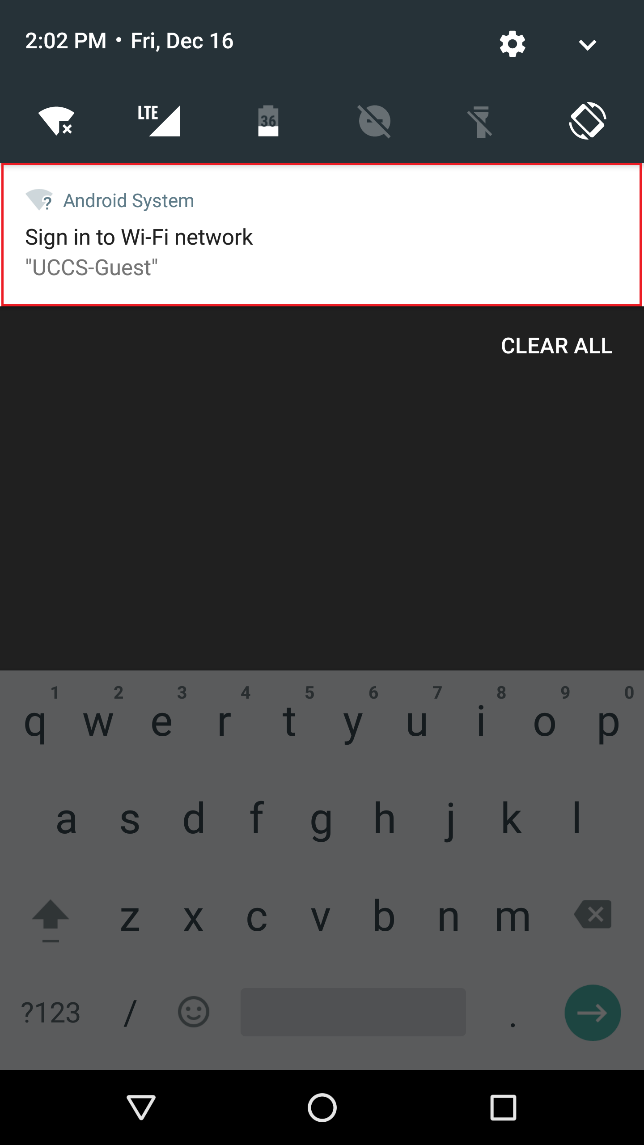 Step 5: Fill out form
Fill out the form and then tap Register.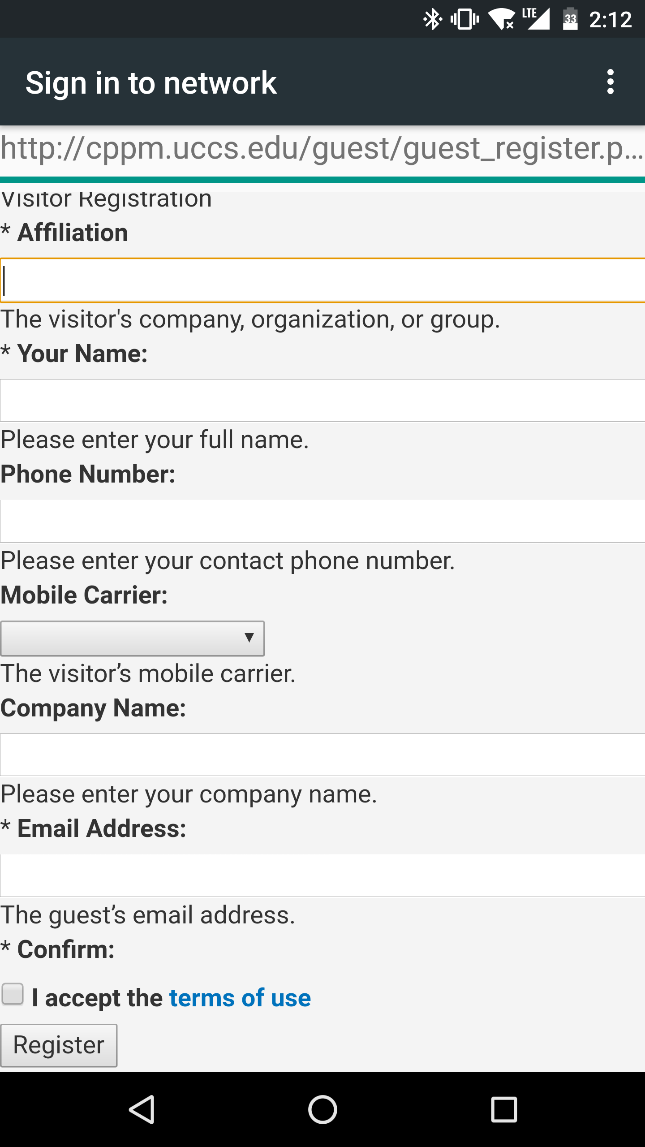 Step 6: Take Note of Credentials
Take note of the guest account username and password you are issued. You are going to user these credentials in the steps below.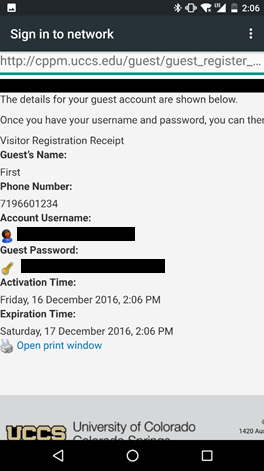 Step 7: Go Back to Wi-Fi in Settings
Return to your list of wireless networks in Settings → Wi-Fi.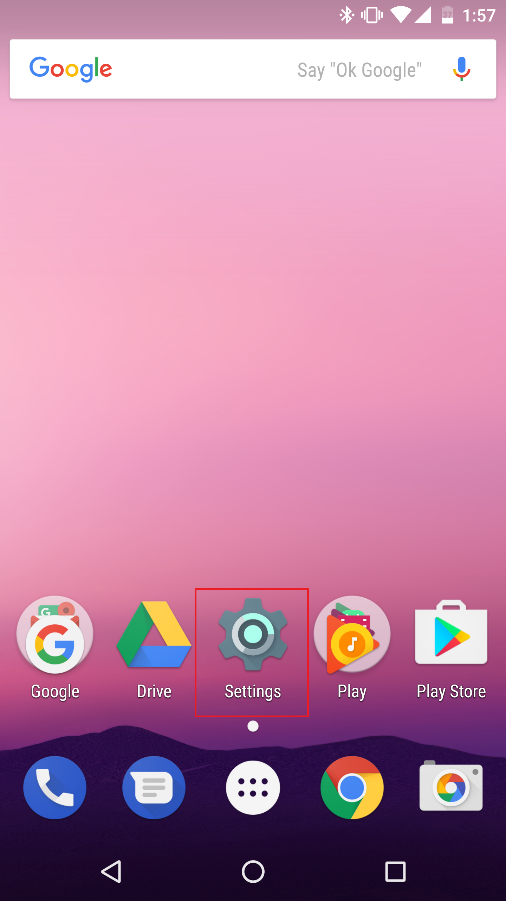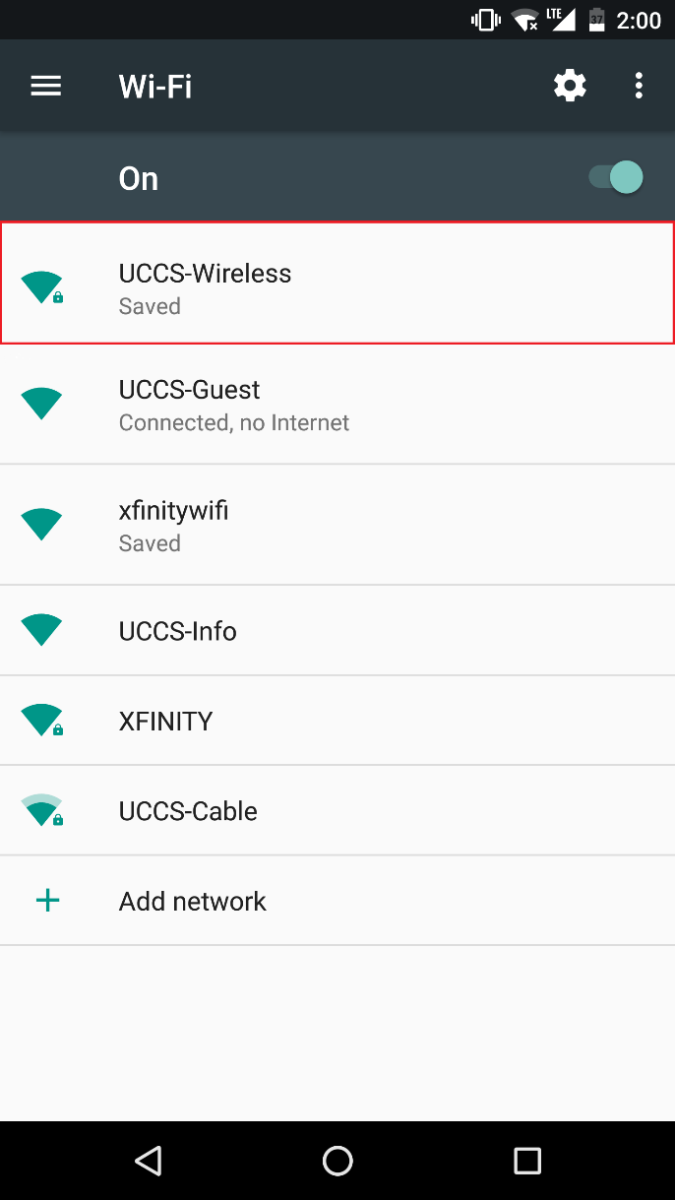 Step 8: Connect to UCCS-Wireless
Select the UCCS-Wireless network (you will be leaving the UCCS-Guest network).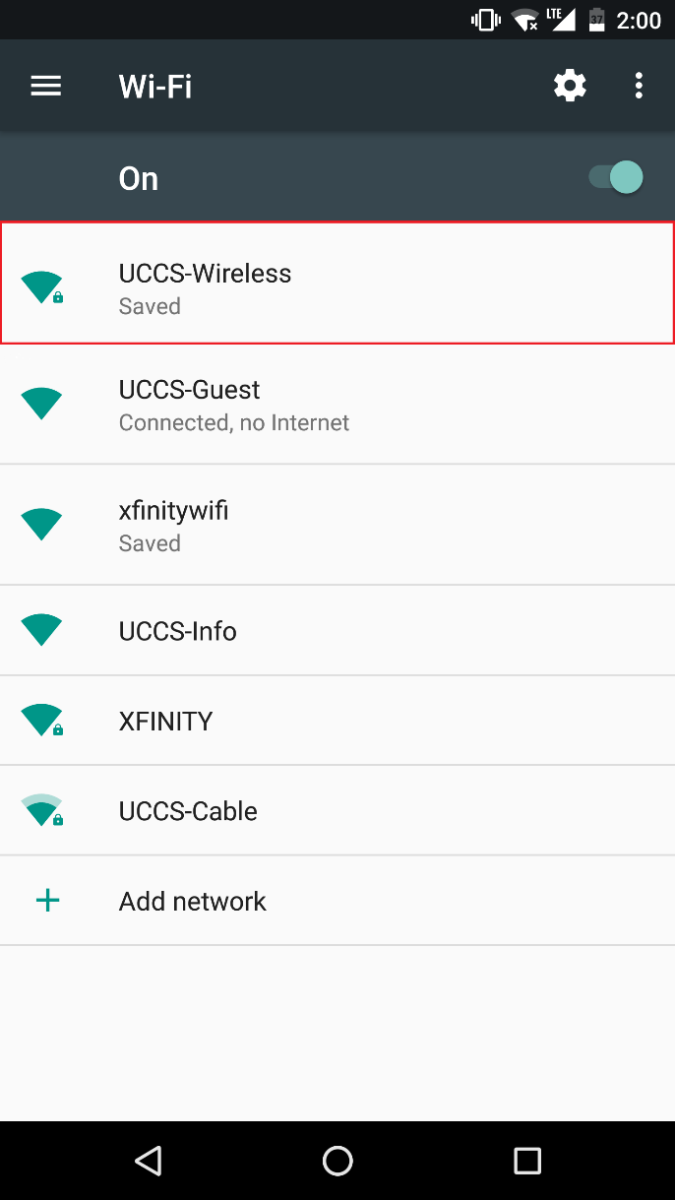 Step 9: Sign in with Guest Account
Sign into the UCCS-Wireless network with your guest account username and password obtained in the steps above.
Leave "Anonymous identity" blank.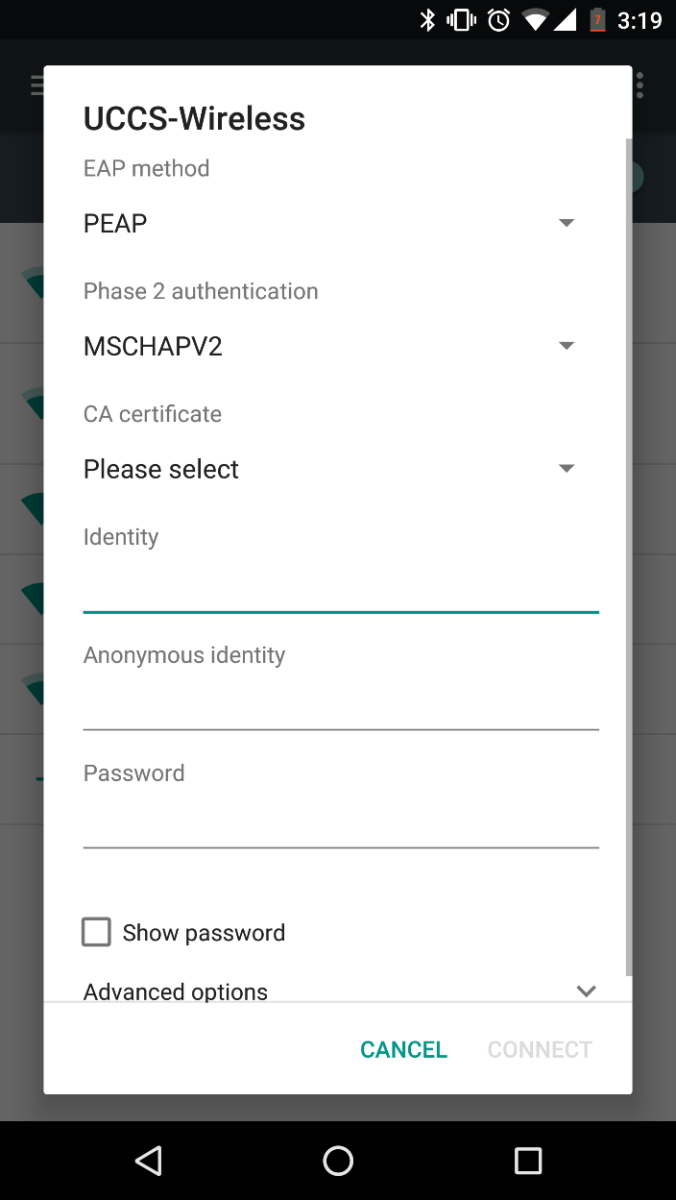 Your device should now be connected to UCCS-Wireless.
Still having problems? Please contact the OIT Help Desk.