...
Step 2: Selecting the UCCS network
Select UCCS-Wirelesseduroam.

Image Removed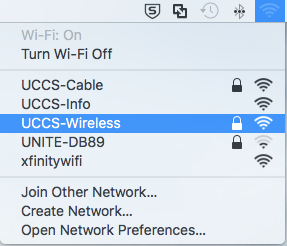 Image Added
Step 3: Entering credentials
Enter your UCCS username and password and click Join.

Image Removed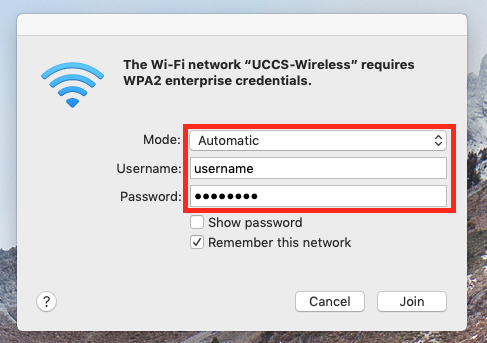 Image Added
Step 4: Accepting the security certificate.
You should see a screen similar to the following asking you to verify and accept the server's security certificate. The server "cppm.uccs.edu" is the server you are authenticated against.
To be safe you should always validate the certificate you are about to trust. To validate and see more information about the certificate, click Show Certificate.
Our certificate is issued by Comodo RSA Certificate Authority.
Image Removed

Image Added
Expand the Details by clicking the small triangle, and you should see more details about the certificate as seen below.
Image Removed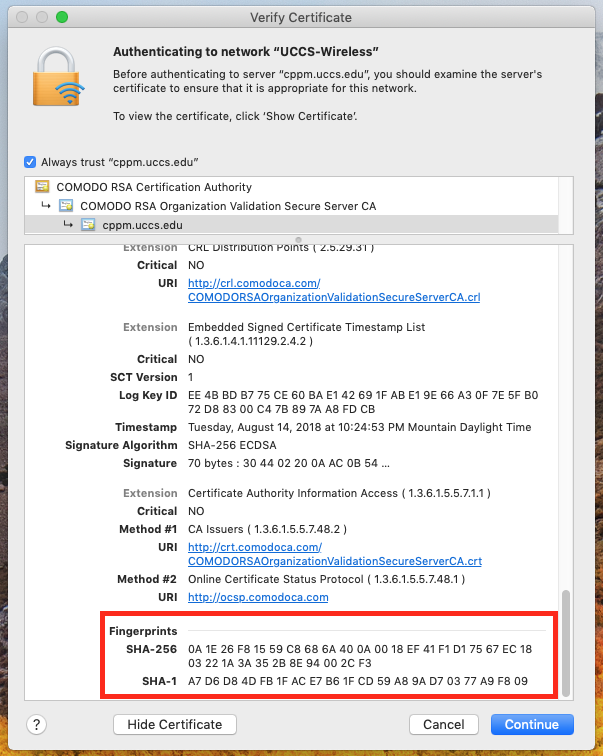 Image Added
Scroll towards the bottom and you should see the certificate fingerprints. Your certificate should match the fingerprints listed below...
...
Your computer may then prompt you for your username/password to allow your computer to store the newly trusted certificate.
If prompted, enter your credentials and click "Update Settings."
Image Removed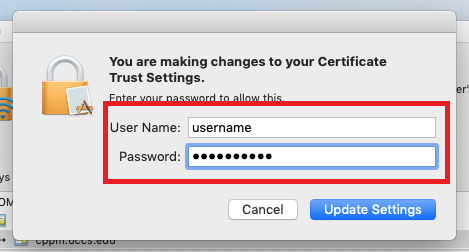 Image Added

Your device should now be connected to UCCS-Wirelesseduroam.