...
Note
The steps below require you to meet either one of the two conditions below...
You have a UCCS username and password (because you are are a student, faculty or staff; have a POI account; etc...)
... or ...
You have obtained a guest username and password (through self-registration or by contacting the OIT Help Desk)
If neither of the above apply to you, please visit the UCCS-Guest information page.
Step 1: Opening Network Connections
Click the wireless networking icon, then make sure that it says Turn Wifi Off.
Step 2: Selecting the UCCS network
Select eduroam.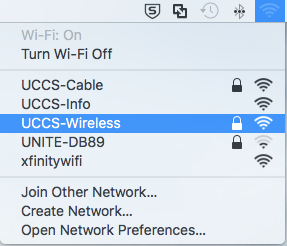 Step 3: Entering credentials
Enter your UCCS username and password and click Join.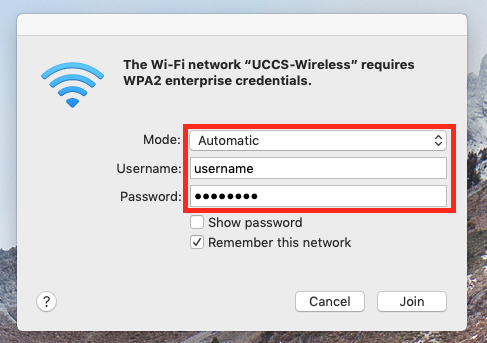 Step 4: Accepting the security certificate.
You should see a screen similar to the following asking you to verify and accept the server's security certificate. The server "cppm.uccs.edu" is the server you are authenticated against.
To be safe you should always validate the certificate you are about to trust. To validate and see more information about the certificate, click Show Certificate.
Our certificate is issued by Comodo RSA Certificate Authority.
...