...
In the list, you will see the available restore points. It is usually best to start with as close a restore point as possible. Otherwise if you know when the file or folder was last accessible, select the restore point closest to that time. If you would like to check the contents of the backup before restoring it, click on the open button. Otherwise once you find the restore point you are looking for, click on the restore button.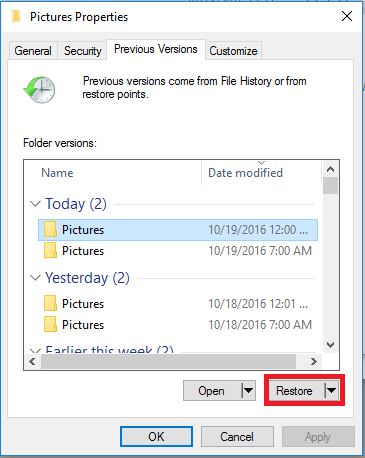 Please Note:
Warning
If you decide to use the Restore button, you will delete any changes made to the folder after the time of the selected restore point.
Step 5: Check if File or Folder has been Restored
...