Excerpt Include
| | |
| --- | --- |
| | Notes about connecting to the UCCS-Guest wireless network |
| | Notes about connecting to the UCCS-Guest wireless network |
Step 1: Open Settings
Tap the settings gear to open the settings windows. This may be on your home screen or in the app drawer.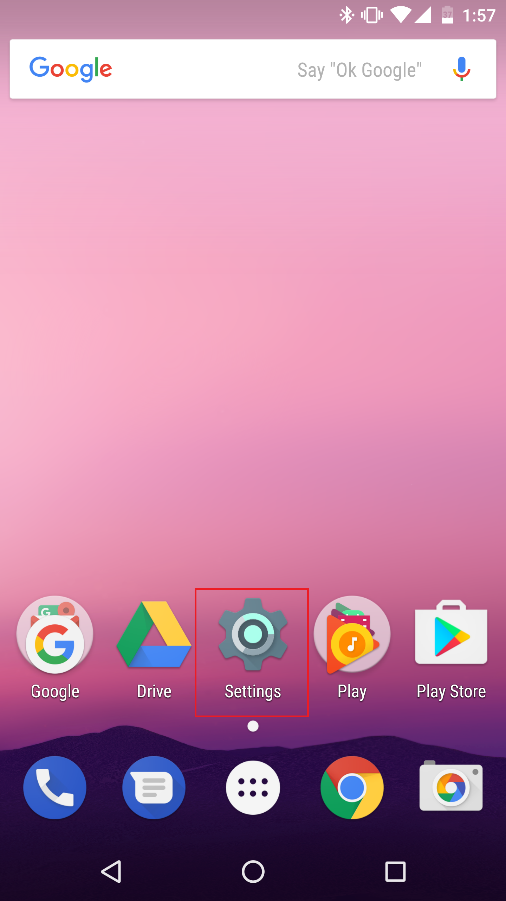 Step 2: Select Wireless Settings
Tap the Wi-Fi option to access your wireless settings.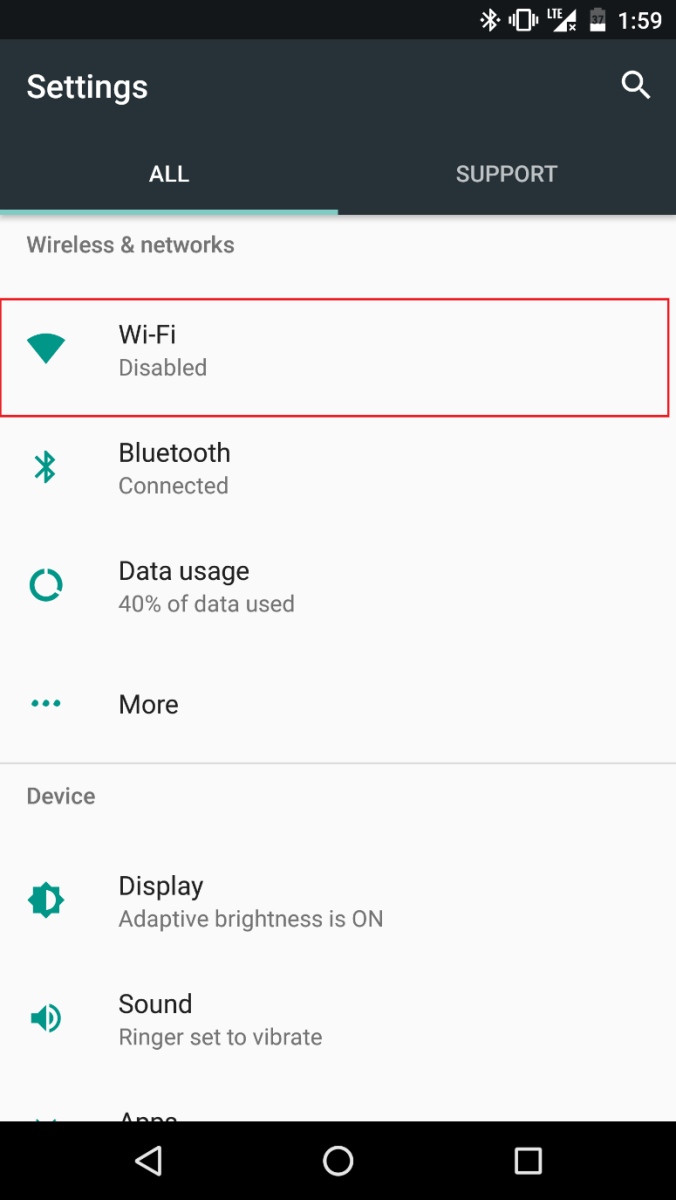 Step 3: Connect to UCCS-Guest
Select the UCCS-Guest network and click connect.
Your device should open a new window that takes you to the UCCS-Guest network captive portal.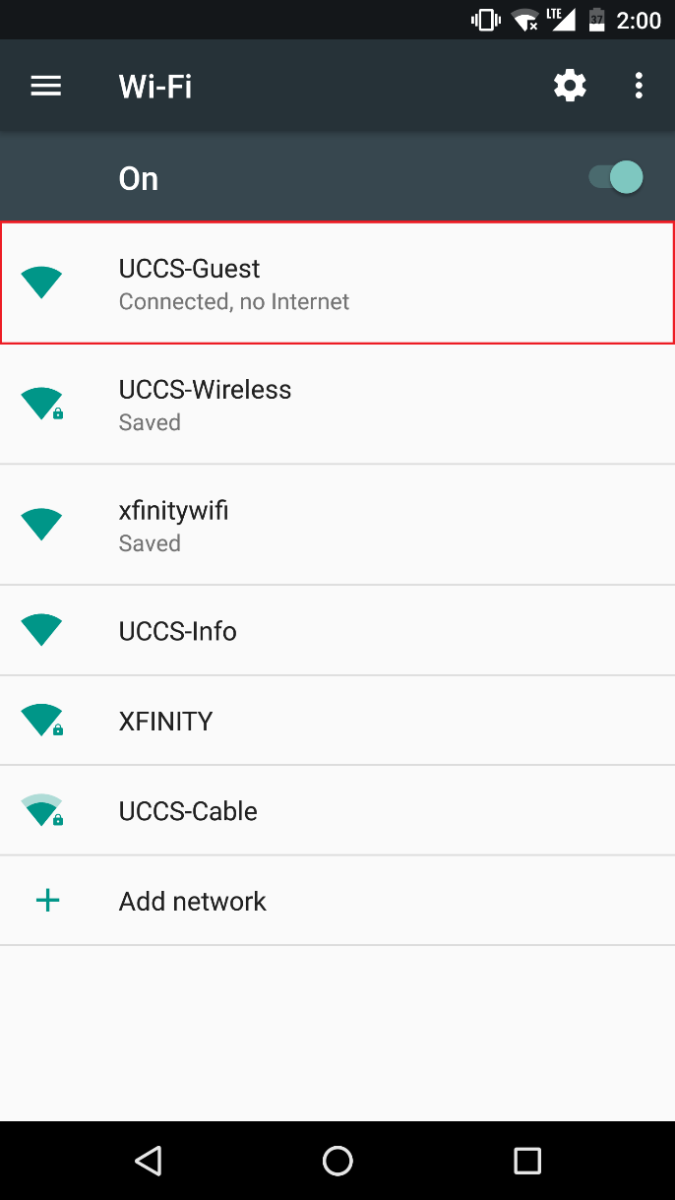 Step 4: Connect via Single Click Access
For temporary guest access, under the Single Click Access section, you will click the I agree to the Terms and Conditions button.  After clicking, the window should close and you will have internet access.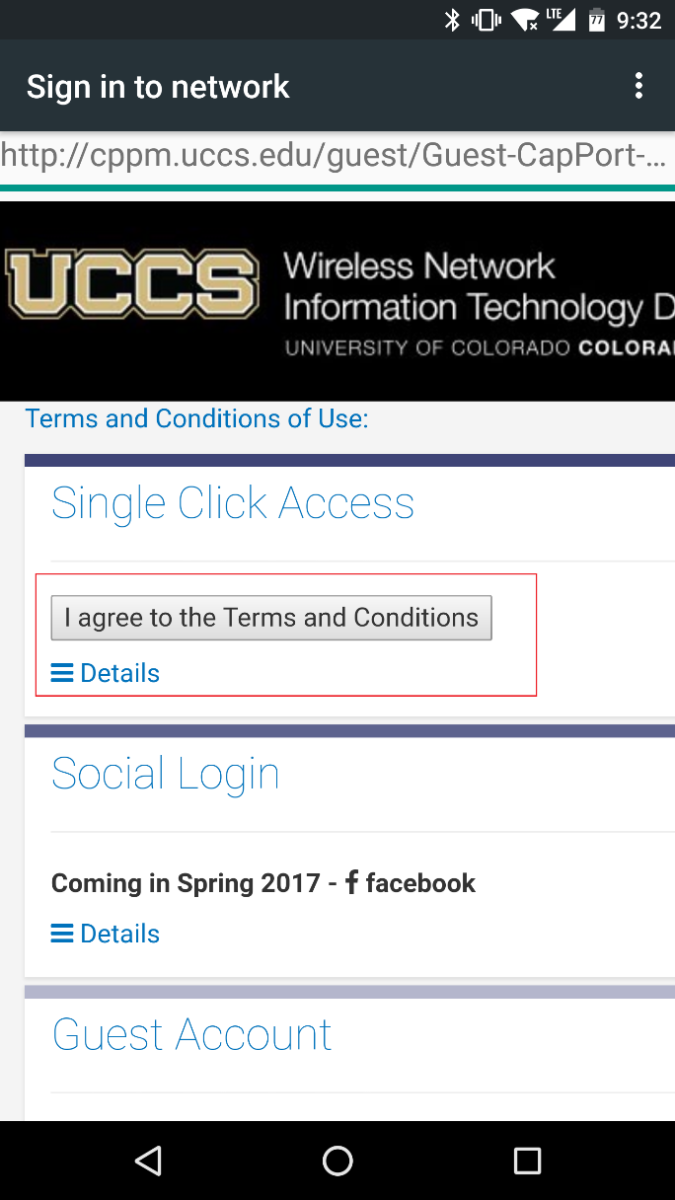 Your device should now be connected to UCCS-Guest.
Still having problems? Please contact the OIT Help Desk.