Table of Contents
---
---
Blocked or Allowed Senders | Outlook Web App
Blocked or Allowed Senders refers to lists in Outlook:

a) Blocked senders and domains
b) Allowed senders and domains 

that allow you to block unwanted senders, or allow senders through that are being actively blocked by the Microsoft Quarantine Filter
Option One - Blocked or Allowed Senders
Step 1: Log into the Outlook Web Application (OWA)
Sign in with your UCCS email address and password
Step 2: Click the Settings icon
Located in the top-right corner of the screen

Step 3: Type Blocked senders and domains in the search bar
Select the option for Blocked safe senders and domains

Step 4: Manage the Block or Allow list
Use the + Add and delete (trash can icon) under each respective section to add or remove email addresses to either the Blocked senders and domains or Safe senders and domains lists: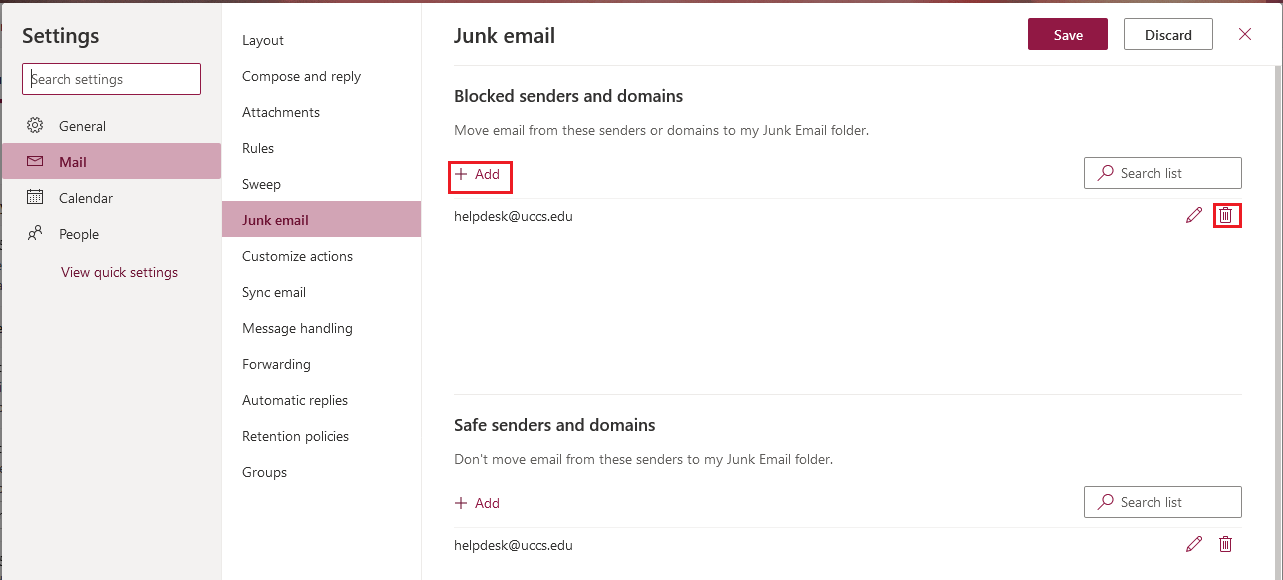 Addresses under the Blocked senders and domains list will bypass your inbox and quarantine filter. Use this for unwanted, spam, or phishing messages
Addresses under the Safe senders and domains list will bypass the quarantine filter and will be delivered directly into your inbox. Use this if you suspect the quarantine filter is quarantining genuine messages
Option Two - Mark as Junk or Not Junk
Step 1: Log into the Outlook Web Application (OWA)
Sign in with your UCCS email address and password
Step 2: Right-click the Junk email
When you right-click on the message you would like to mark as junk, a menu will come up with various options. Select Mark as junk or Mark as Not junk.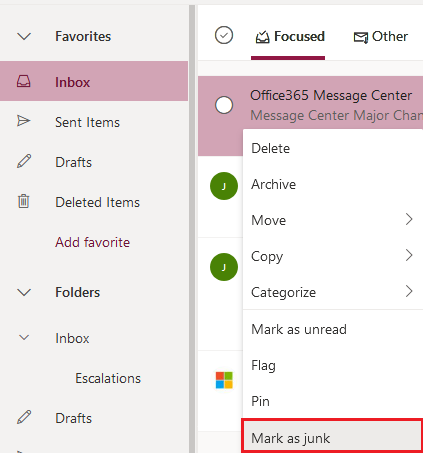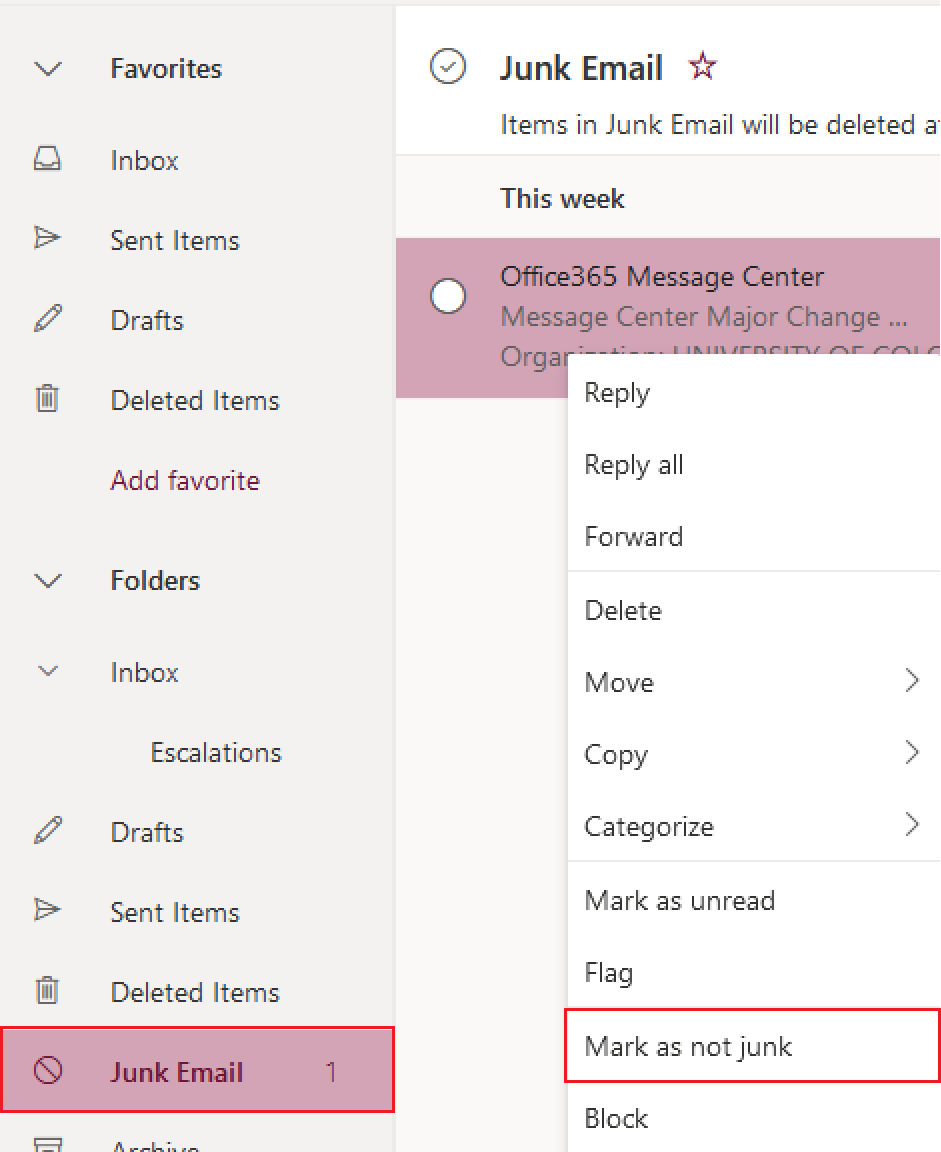 Step 3 (Optional): View Safe or Blocked Sender
You may go back to the Blocked safe senders and domains settings to see that the sender has been added to the Blocked Senders list.