Skip to end of metadata
Go to start of metadata
Step 1: Go to your Wireless Settings
On your Android device go to the Settings to find and select Network & Internet. Then, select Wi-Fi.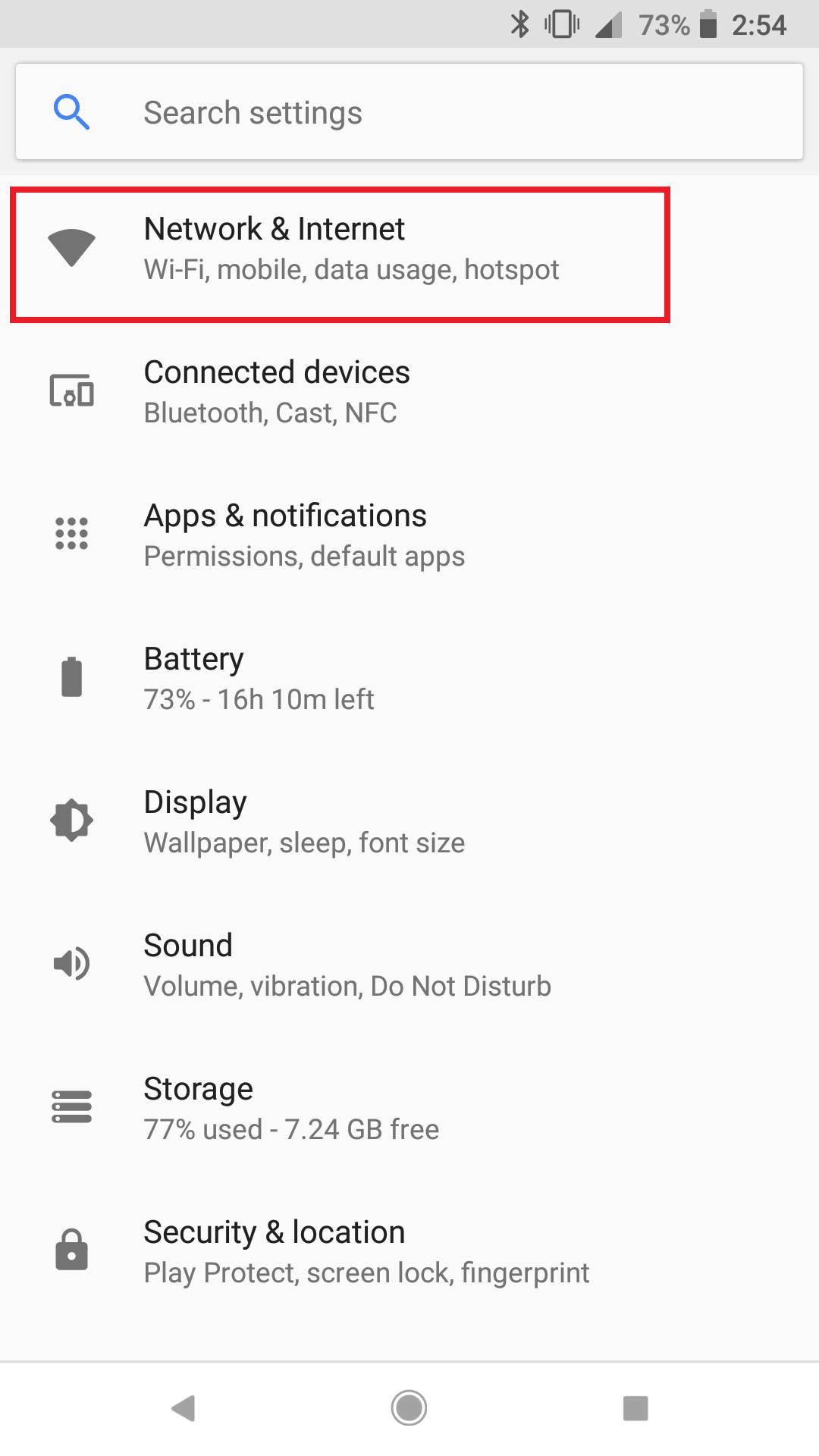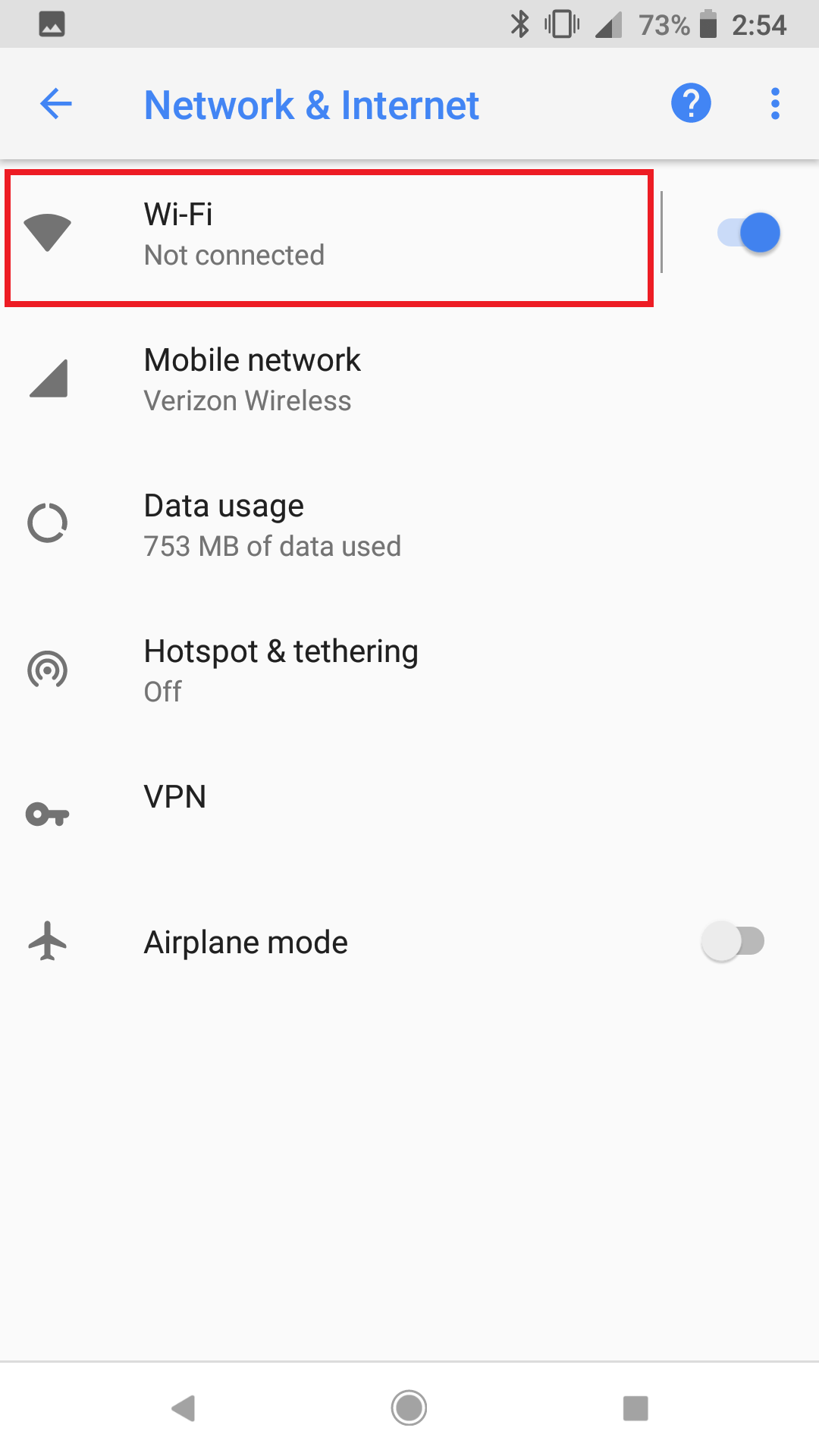 Step 2: Select UCCS-Wireless
Select the UCCS-Wireless network.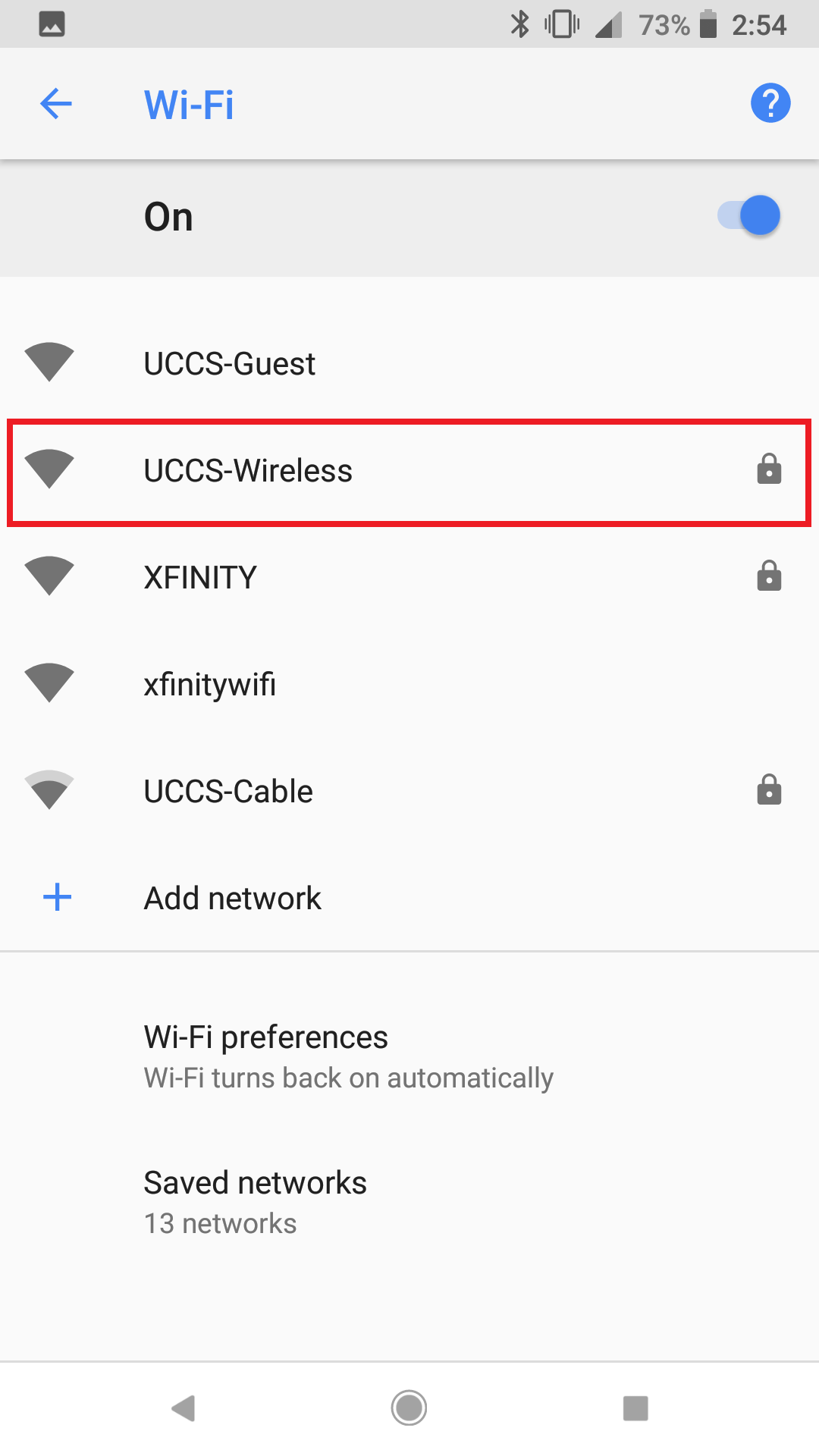 Step 3: Enter the following information then connect!
EAP method – Select PEAP
Phase 2 authentication – Select MSCHAPV2
CA certificate – Select Do not validate
Identity – Enter in your UCCS username.
Anonymous Identity – Leave blank.
Password – Enter your UCCS password.
Select Connect.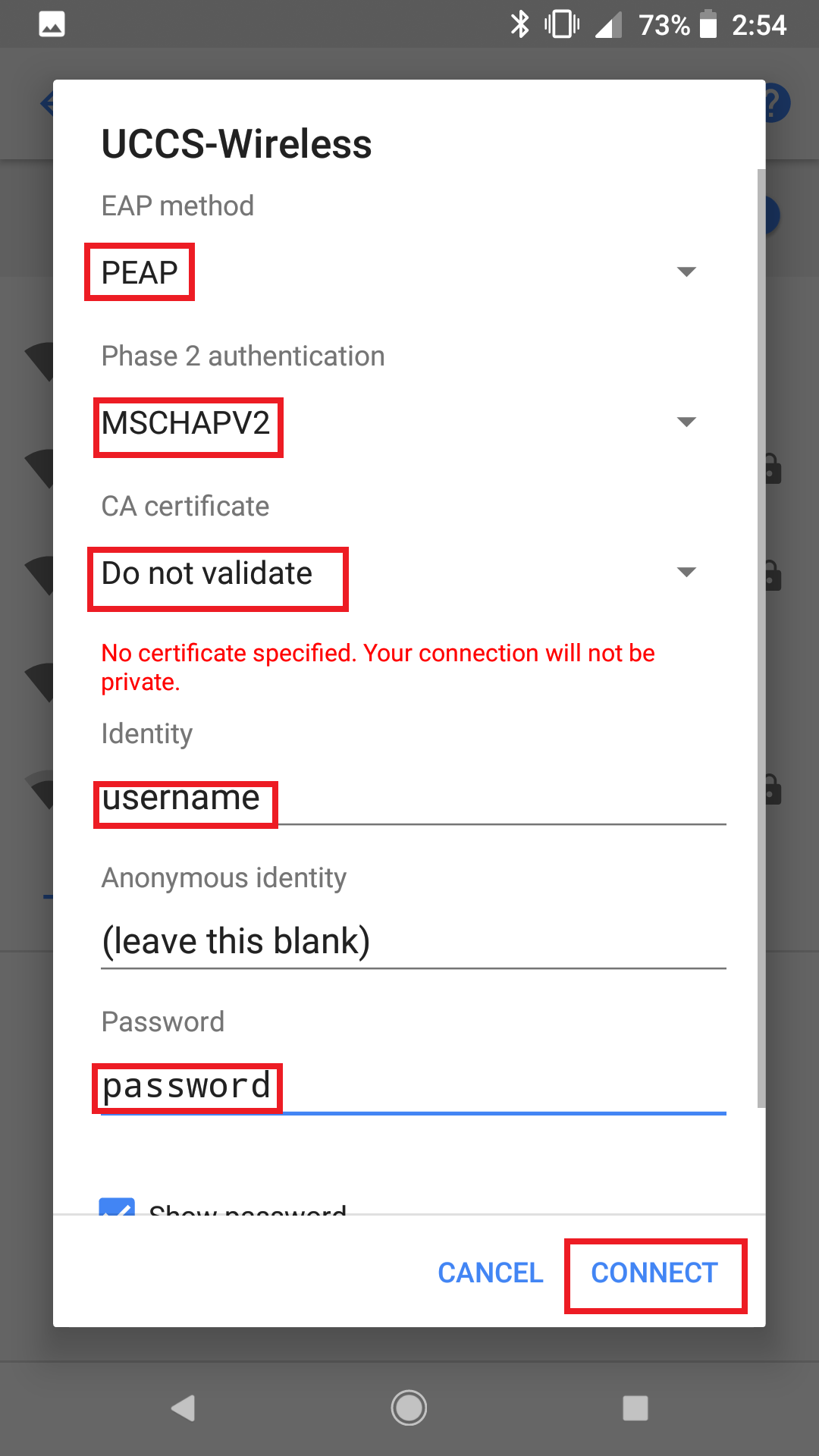 Step 4: Verify Connection
Make sure that the word "Connected" is visible underneath UCCS-Wireless.