Skip to end of metadata
Go to start of metadata
Note
The steps below require you to meet either one of the two conditions below...
You have a UCCS username and password (

because you are are a student, faculty or staff; have a POI account; etc...

)
... or ...
You have obtained a guest username and password (through self-registration or by contacting the OIT Help Desk)
If you are visiting from an eduroam participating institution, you can connect to the eduroam wireless network.
If none of the above apply to you, please visit the UCCS-Guest information page.
Step 1: Go to your Wireless Settings
On your Android device go to the Settings to find and select Network & Internet. Then, select Wi-Fi.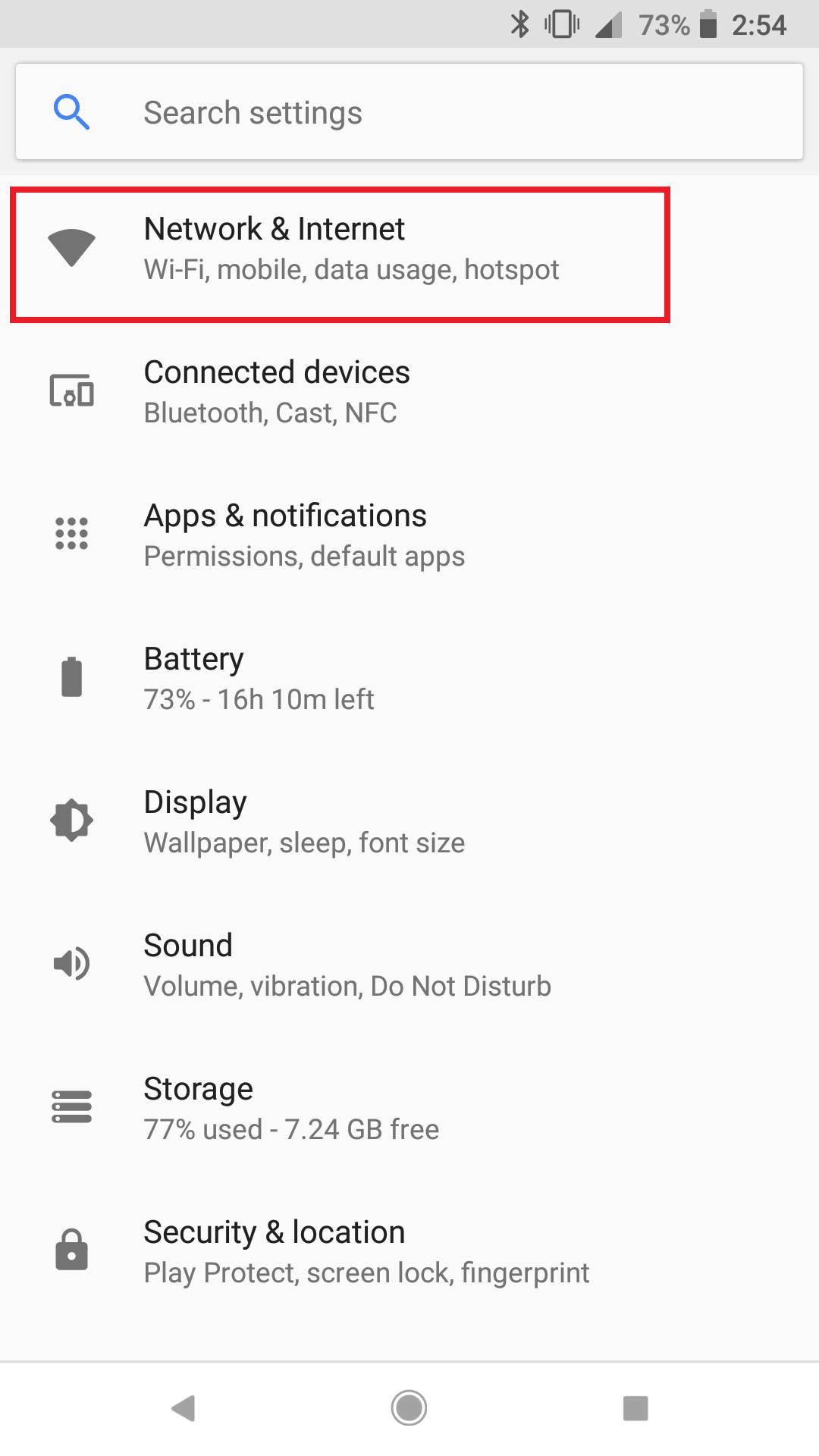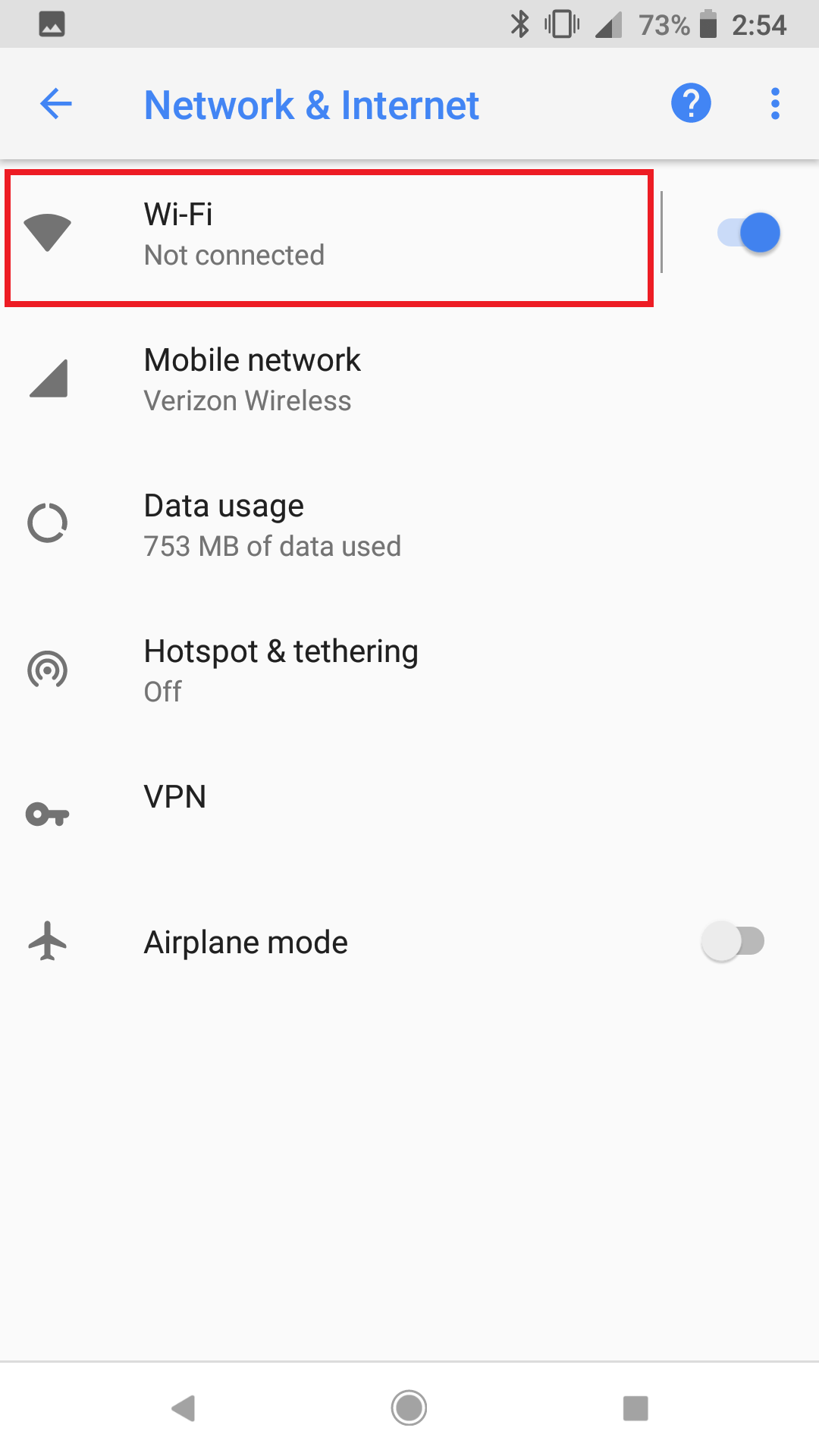 Step 2: Select UCCS-Wireless
Select the UCCS-Wireless network.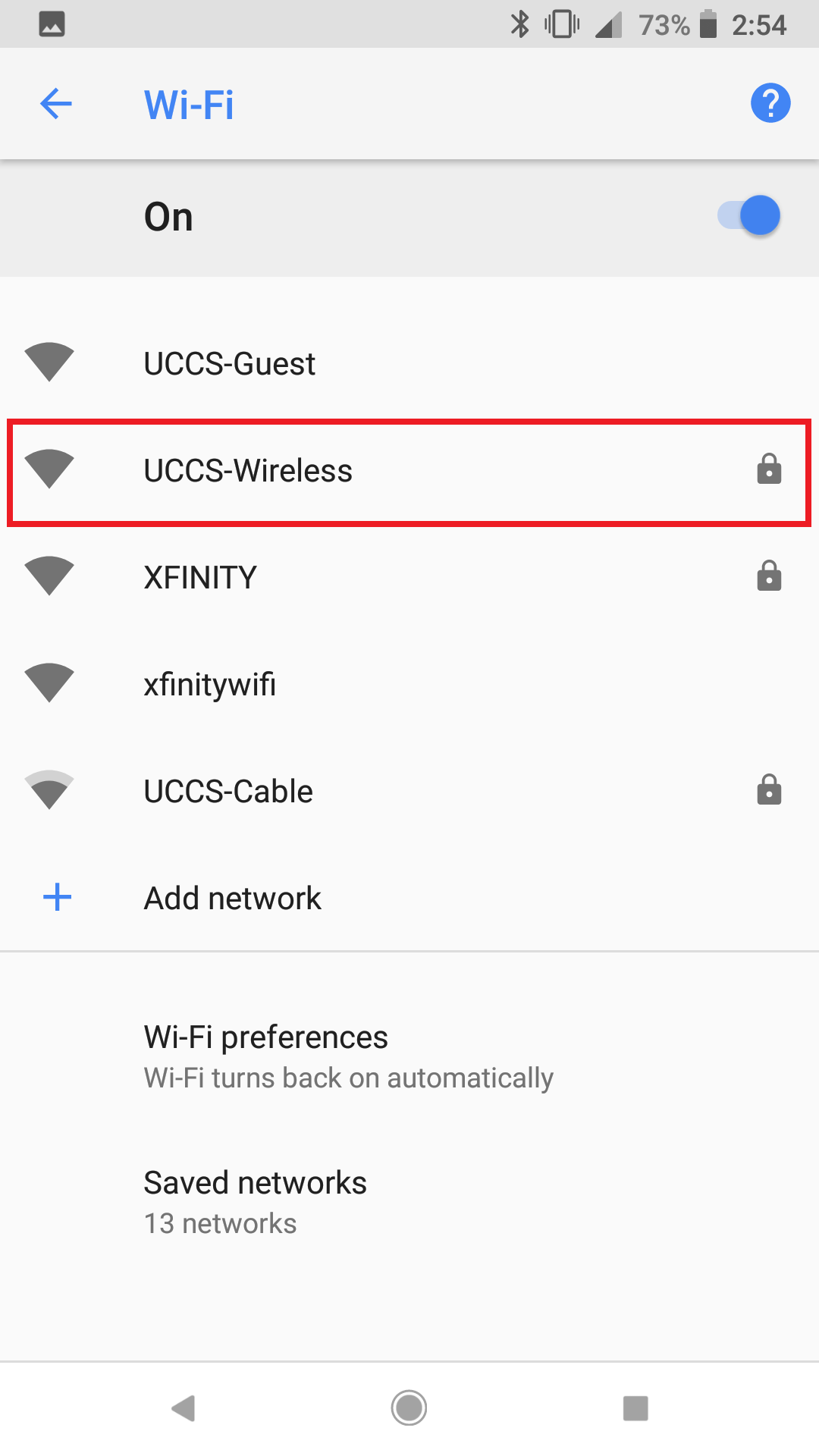 Step 3: Enter the following information then connect!
EAP method – Select PEAP
Phase 2 authentication – Select MSCHAPV2
CA certificate – Select Do not validate
Identity – Enter in your UCCS username.
Anonymous Identity – Leave blank.
Password – Enter your UCCS password.
Then select Connect.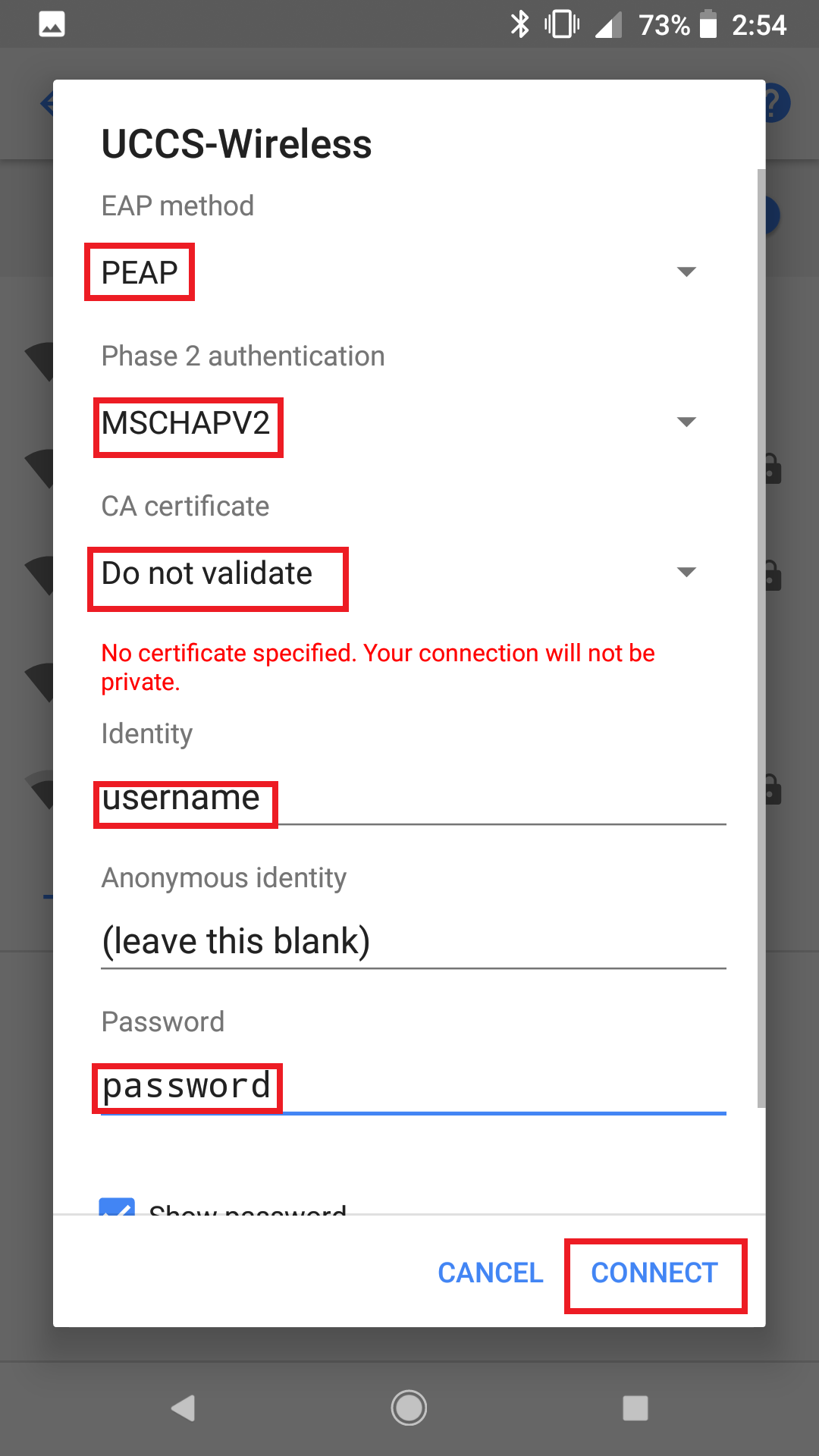 Step 4: Verify Connection
Make sure that the word "Connected" is visible underneath UCCS-Wireless.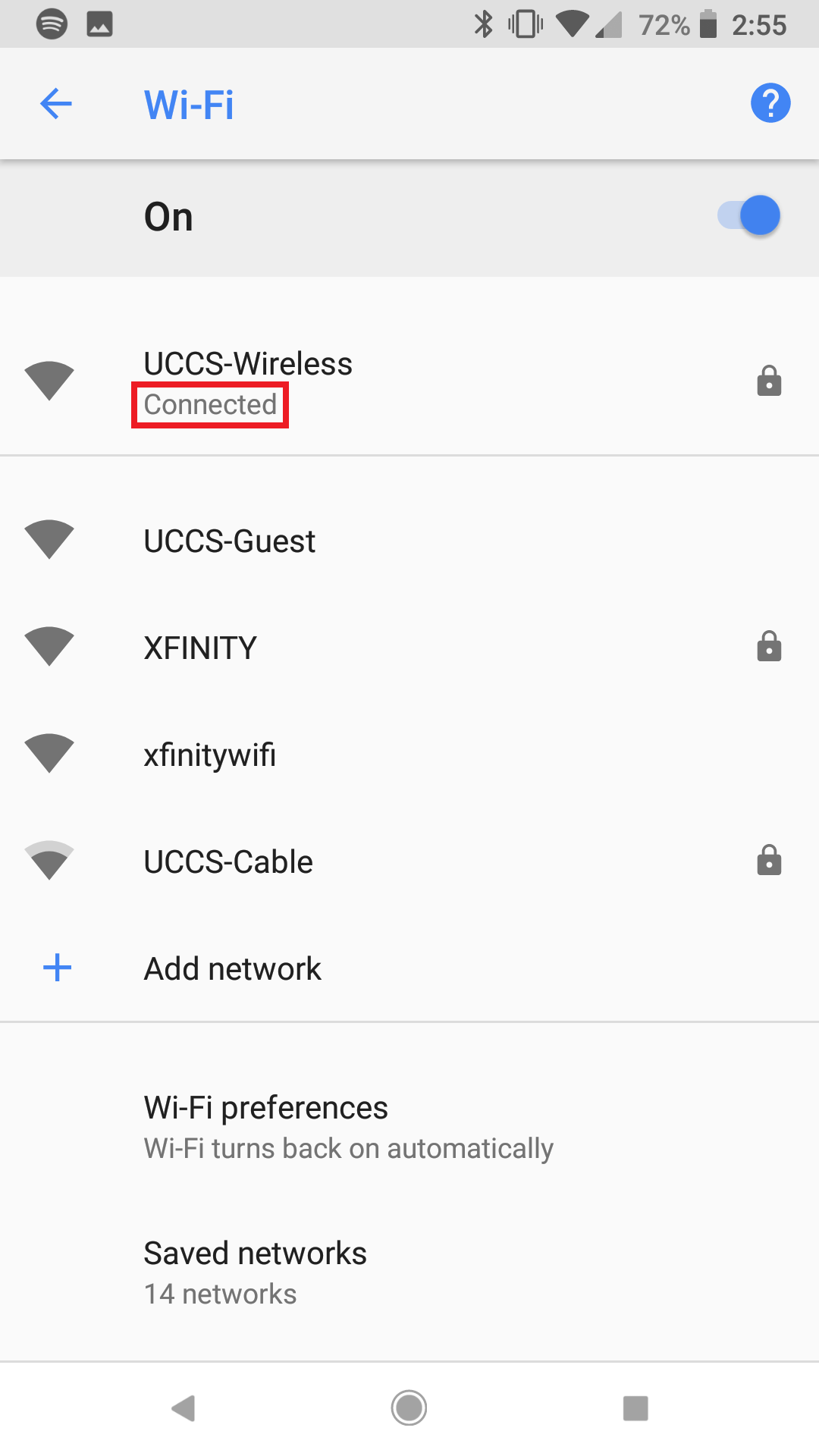 Your device should now be connected to UCCS-Wireless.
Still having problems? Please contact the OIT Help Desk.