Skip to end of metadata
Go to start of metadata
Step 1: Getting to Settings
At the Start screen move your mouse to the top right corner to get the charms bar to appear, then click Settings.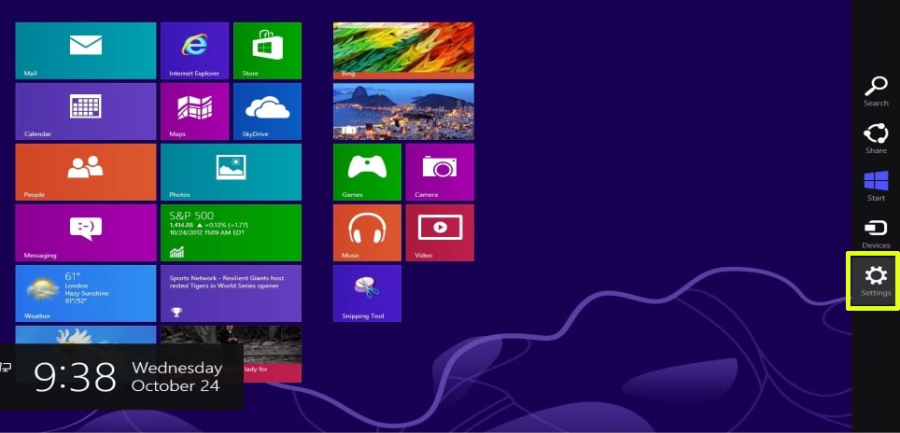 Step 2: Opening Network Connections
Click on the Available button to bring up the list of wireless networks.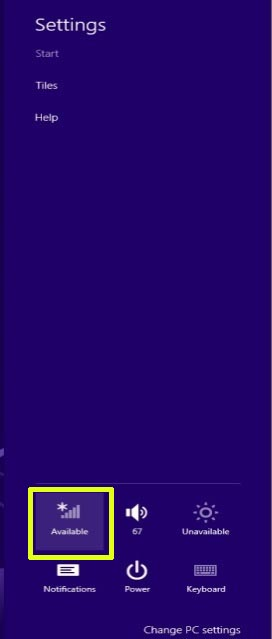 Step 3: Selecting the UCCS network
Select the UCCS-Wireless network.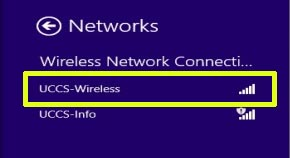 Step 4: Connecting
Click Connect.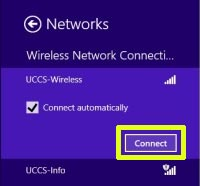 Step 5: Entering credentials
Enter your UCCS username and password, then click OK to connect.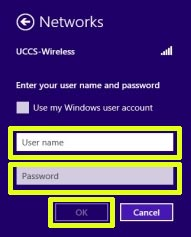 Step 6: Accepting security certificate
Click on Connect on the Windows Server Identity verification window.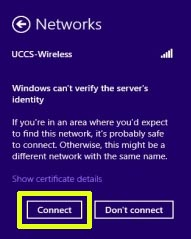 Step 7: Open a Browser
Open a browser, it should automatically redirect to nac.uccs.edu. You should see the screenshot in Step 6. If not, type in the website in the address bar.
Step 8: Click Download
If you see this window it means that SafeConnect is not already downloaded, and you will need to click the Download Now button to install it.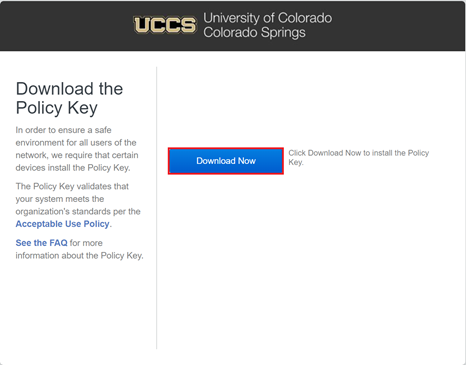 Step 9: Click Install
Click Install on the downloaded file.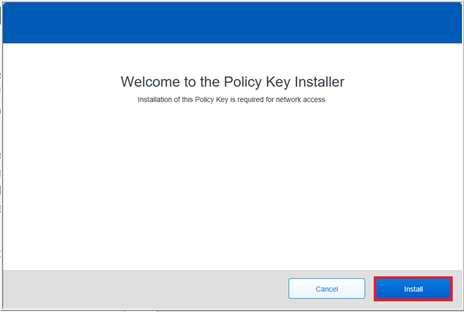 Step 10: Click Finish
After clicking Finish, you will need to go back to your browser and click on the button that says I'm done Installing.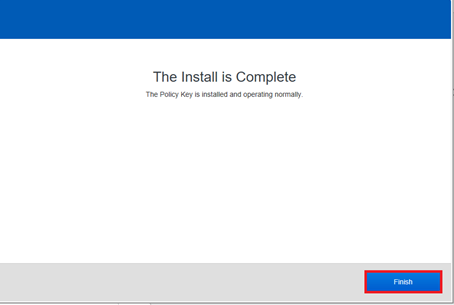 Step 11: Connected
Your browser should automatically refresh. If it doesn't, navigate to nac.uccs.edu. When you see the following page, you have successfully connected to UCCS-Wireless.