Skip to end of metadata
Go to start of metadata
Outlook 2016 Email Configuration Client
Step 1: Open Outlook 2016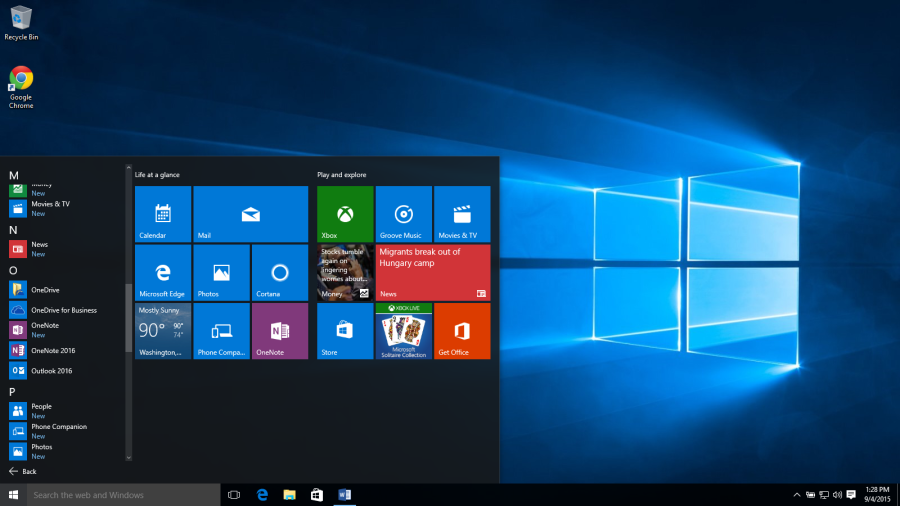 Go to the Start menu, and find Outlook 2016.
Step 2: Beginning Setup
This dialogue box will appear, click Next.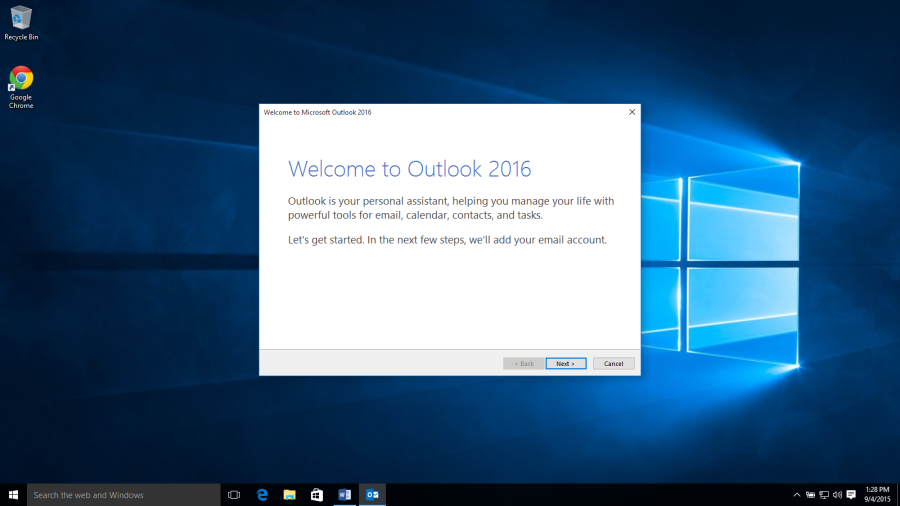 Step 3: Ensure Yes is Checked
Ensure that Yes is checked, and click Next.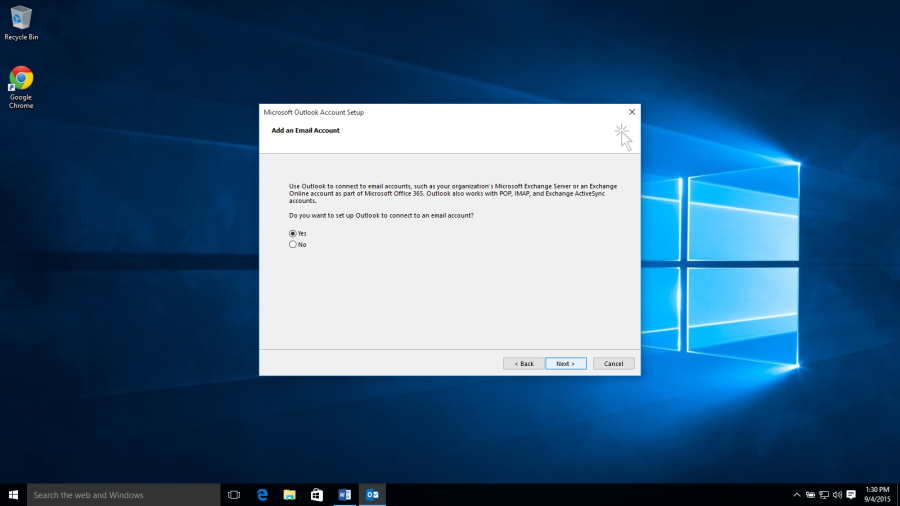 Step 4: Enter your UCCS Credentials
Fill out your UCCS information and leave Manual Setup unselected.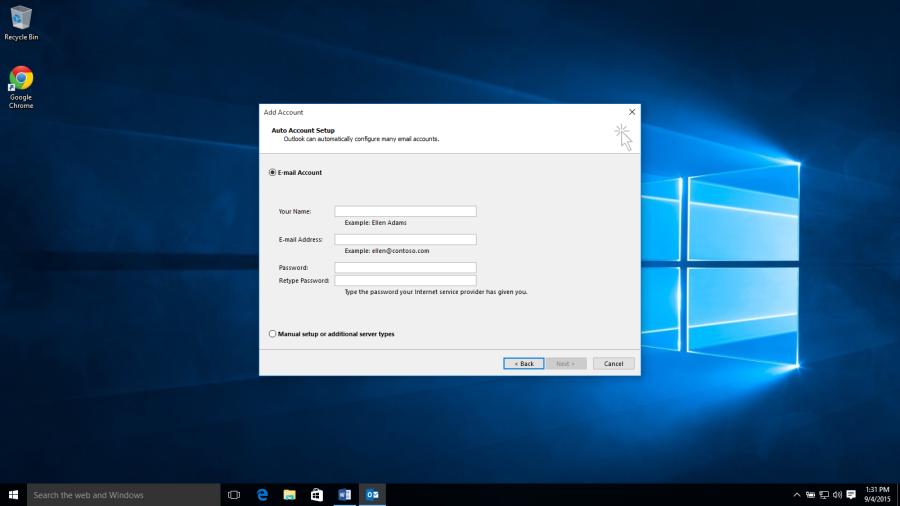 Step 5: Click Finish
You will see this dialogue box appear, click Finish once the process completes.Updated 3/7/2016 by Jesse