Skip to end of metadata
Go to start of metadata
Note
Joining the eduroam wireless network requires you to meet either one of the two conditions below...
You have a UCCS username and password (because you are are a student, faculty or staff)
.... or ....
You have an account through your institution, which is a participating institution with eduroam
If neither of the above apply to you, please visit the UCCS-Guest information page for information regarding guest wireless access.
Step 1: Settings and Connections
On your Android device open Settings, then tap Connections.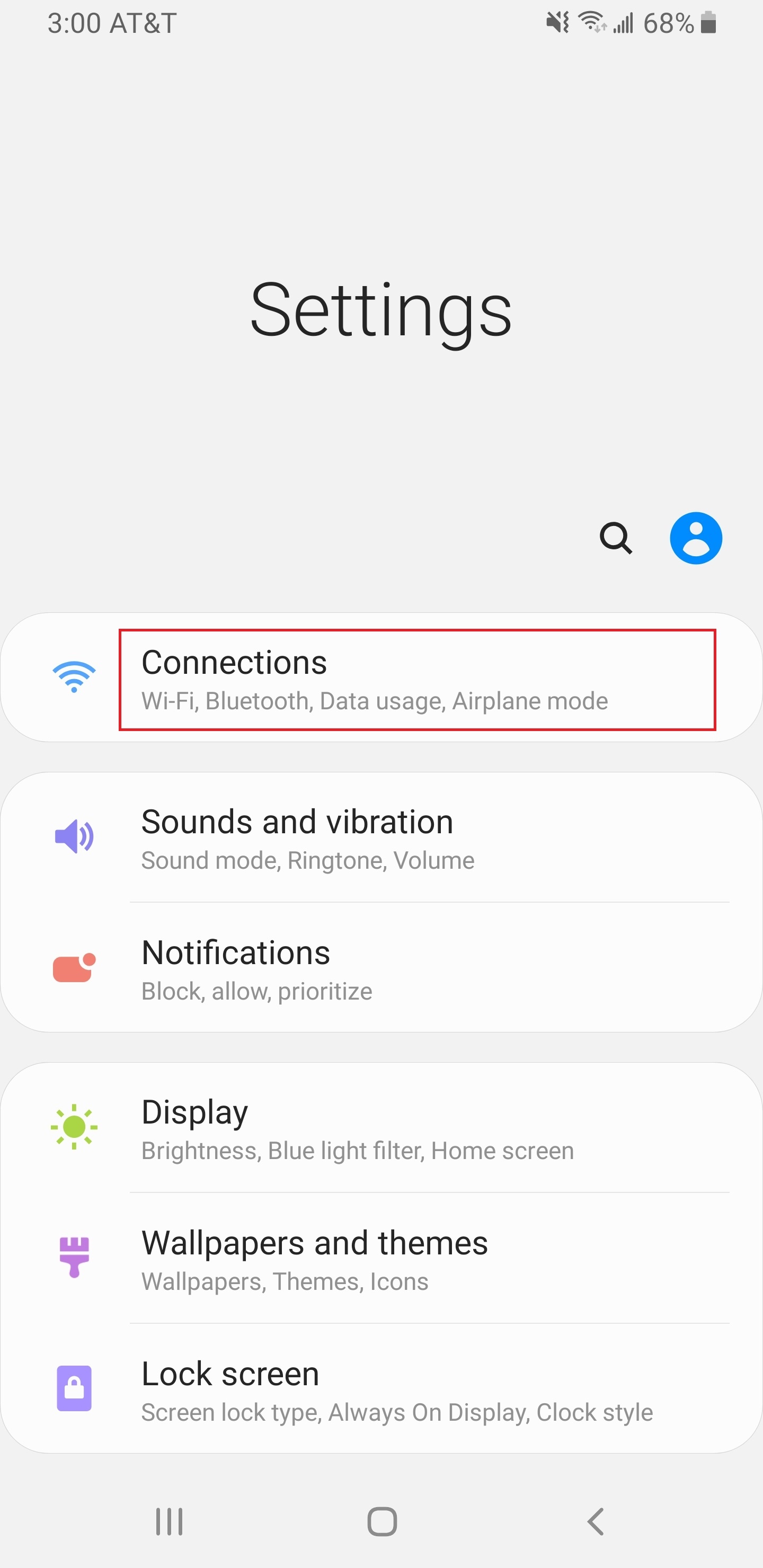 Step 2: Turn on and tap Wi-Fi
Enable or Turn on Wi-Fi, then tap Wi-Fi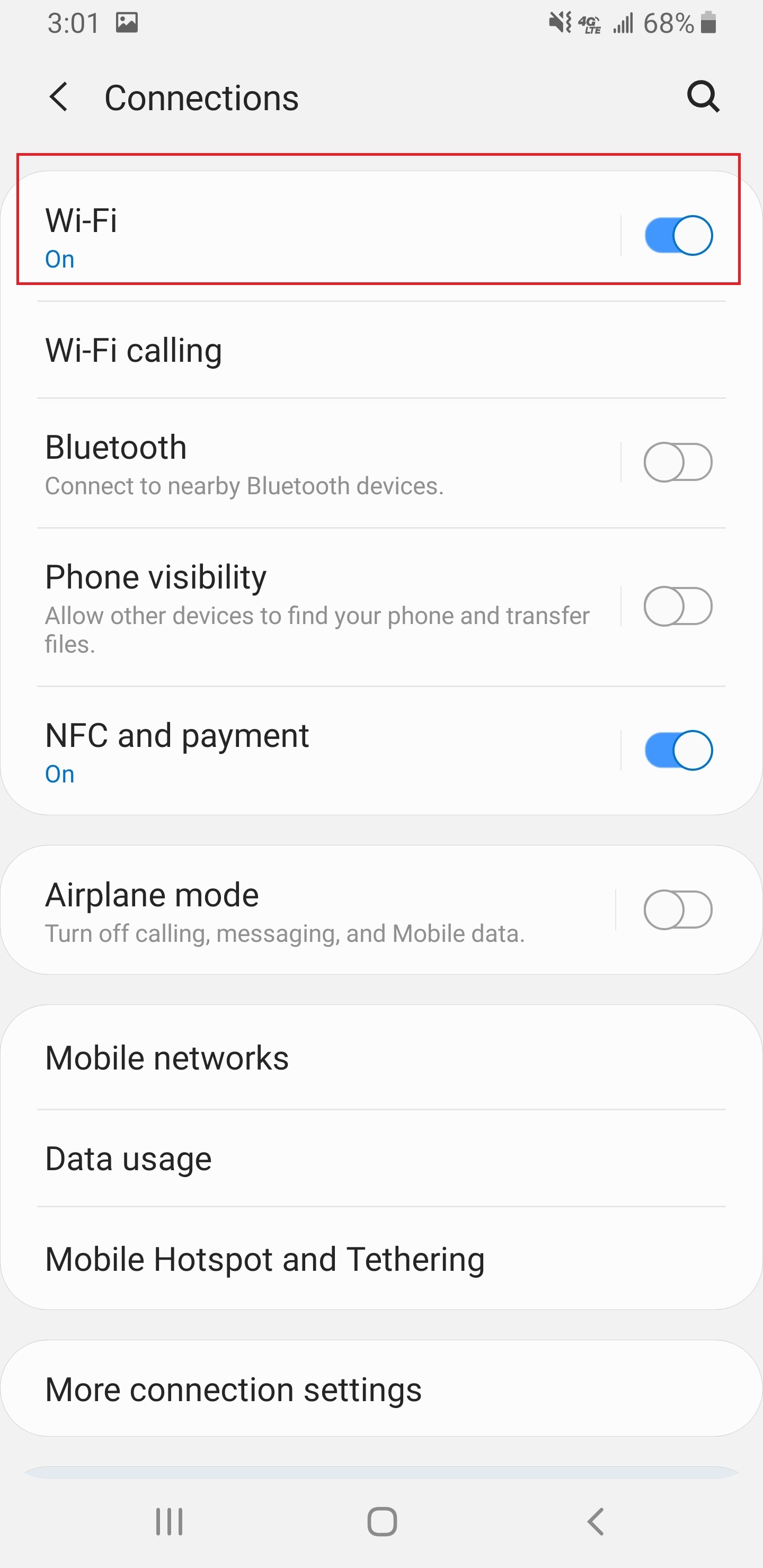 Step 3: Select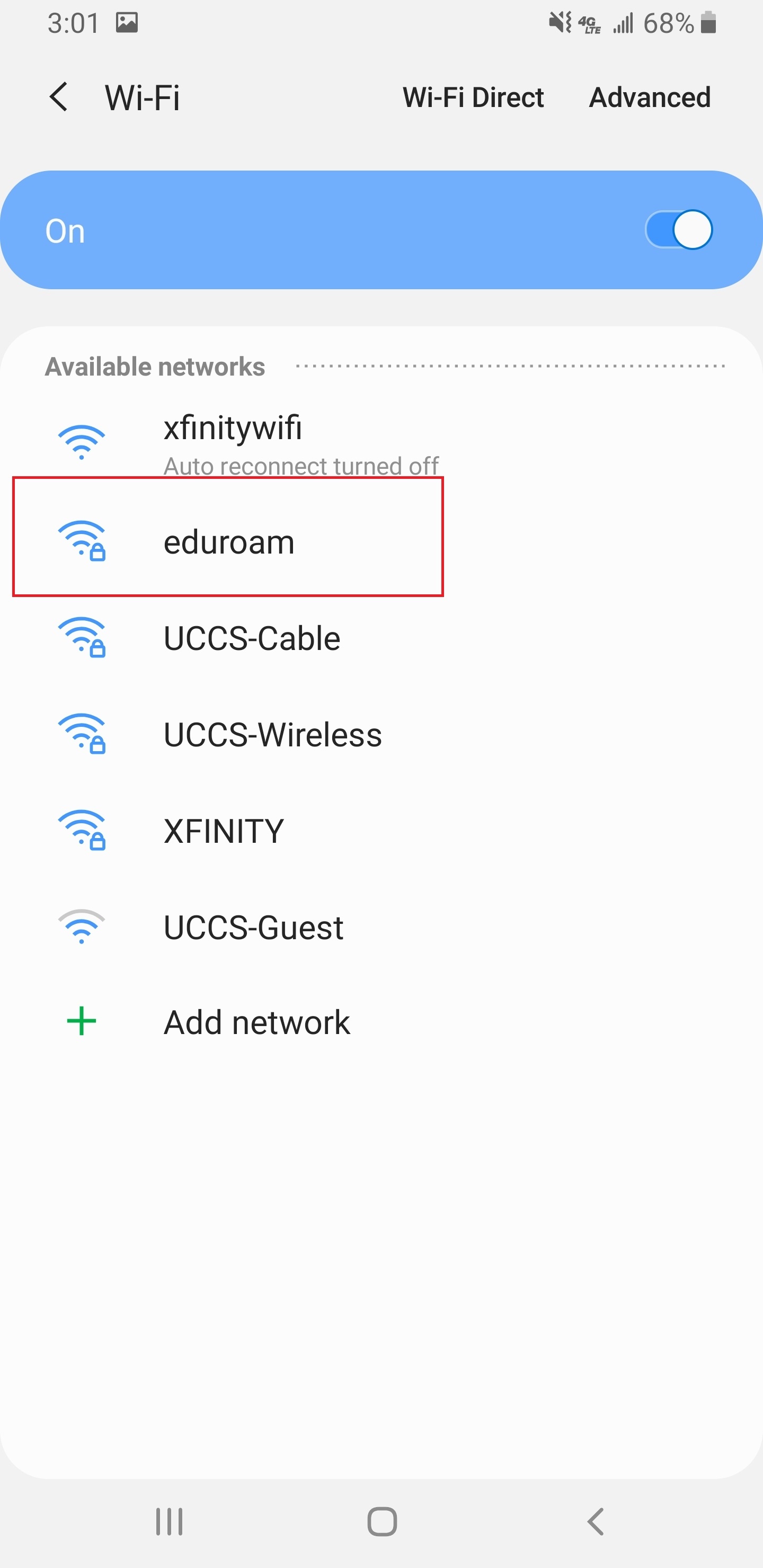 Step 4: Enter the following information
EAP method: Select PEAP
CA certificate: Select Do not validate or Unspecified
Identity: Enter your UCCS full domain username in the form username@uccs.edu (it must have "@uccs.edu" on the end)
Anonymous Identity: Leave blank
Password: Enter your UCCS password
Select 'Advanced'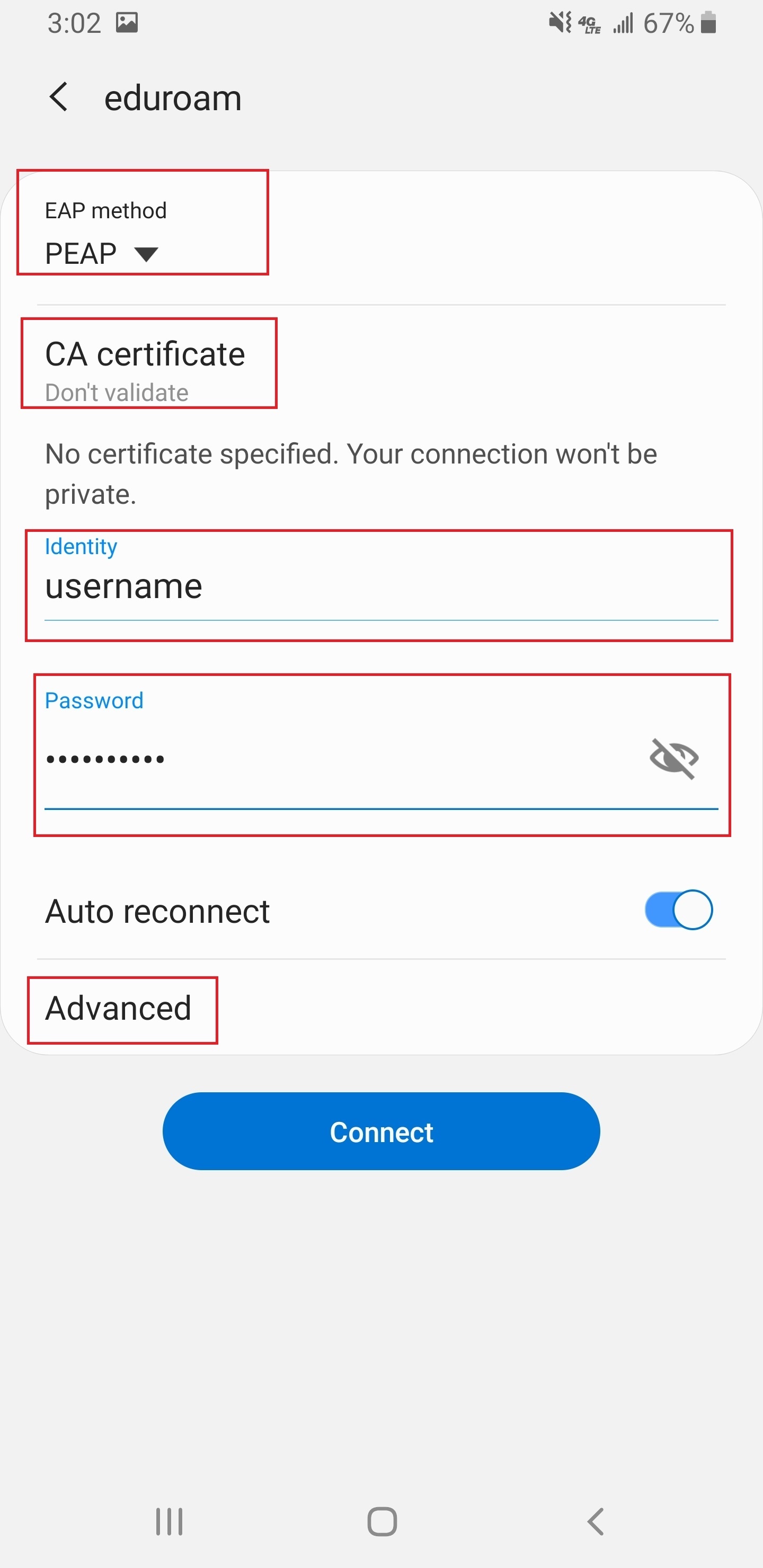 Phase 2 authentication: Select MSCHAPV2.
all other Settings unchanged.
Click Save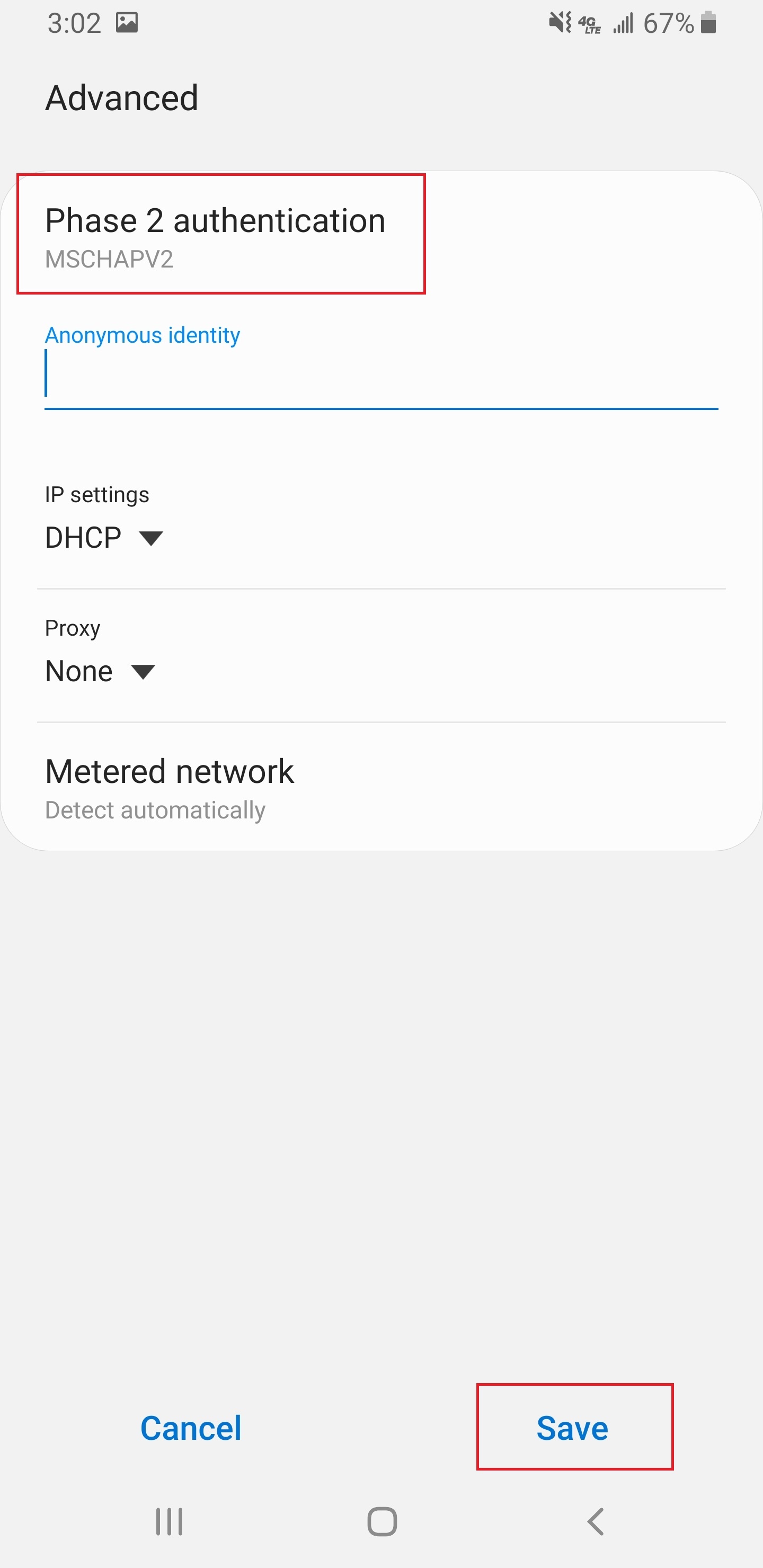 Step 5: Click Connect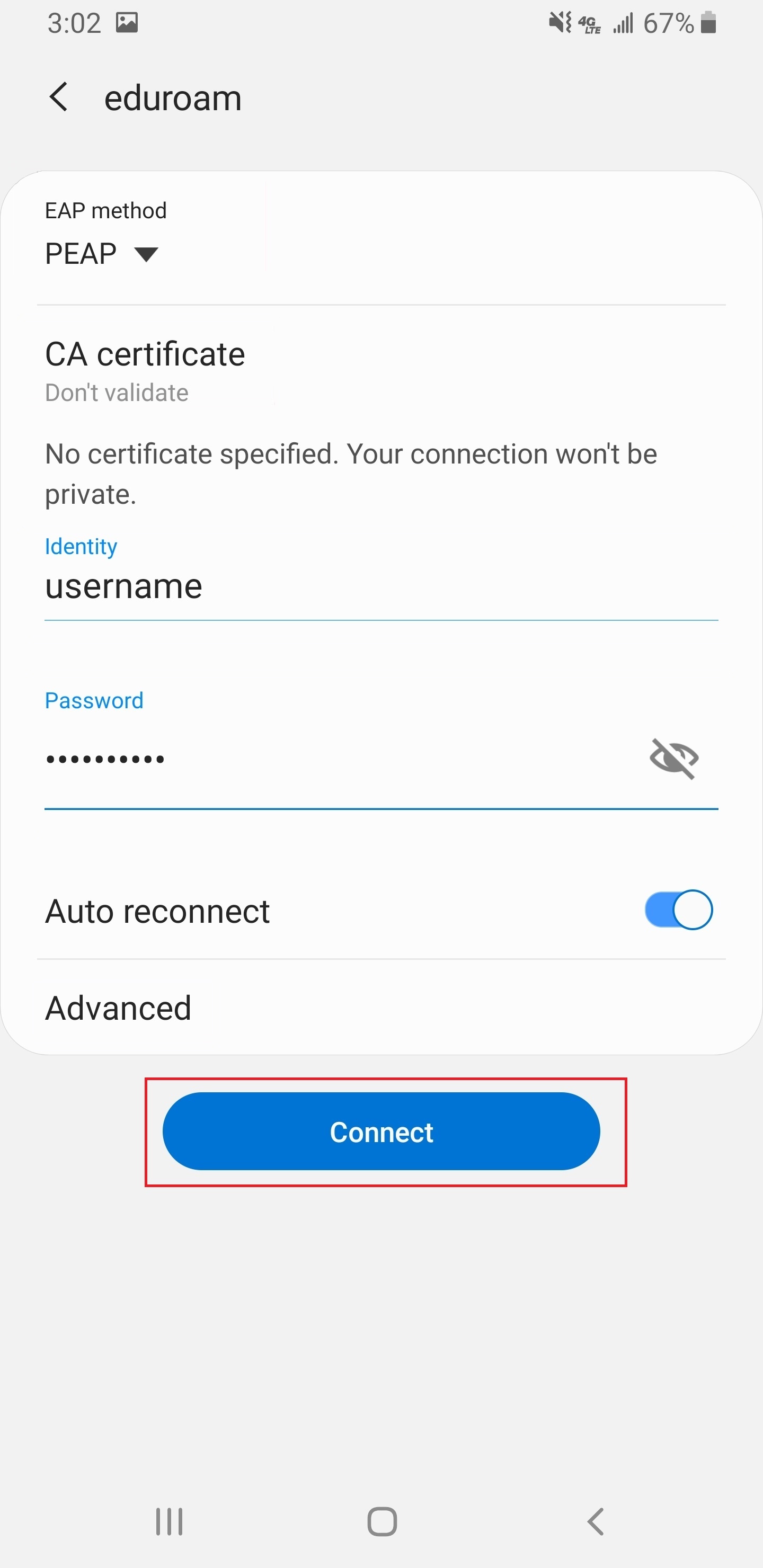 Step 6: Verify Connection
Make sure that the word Connected is visible underneath .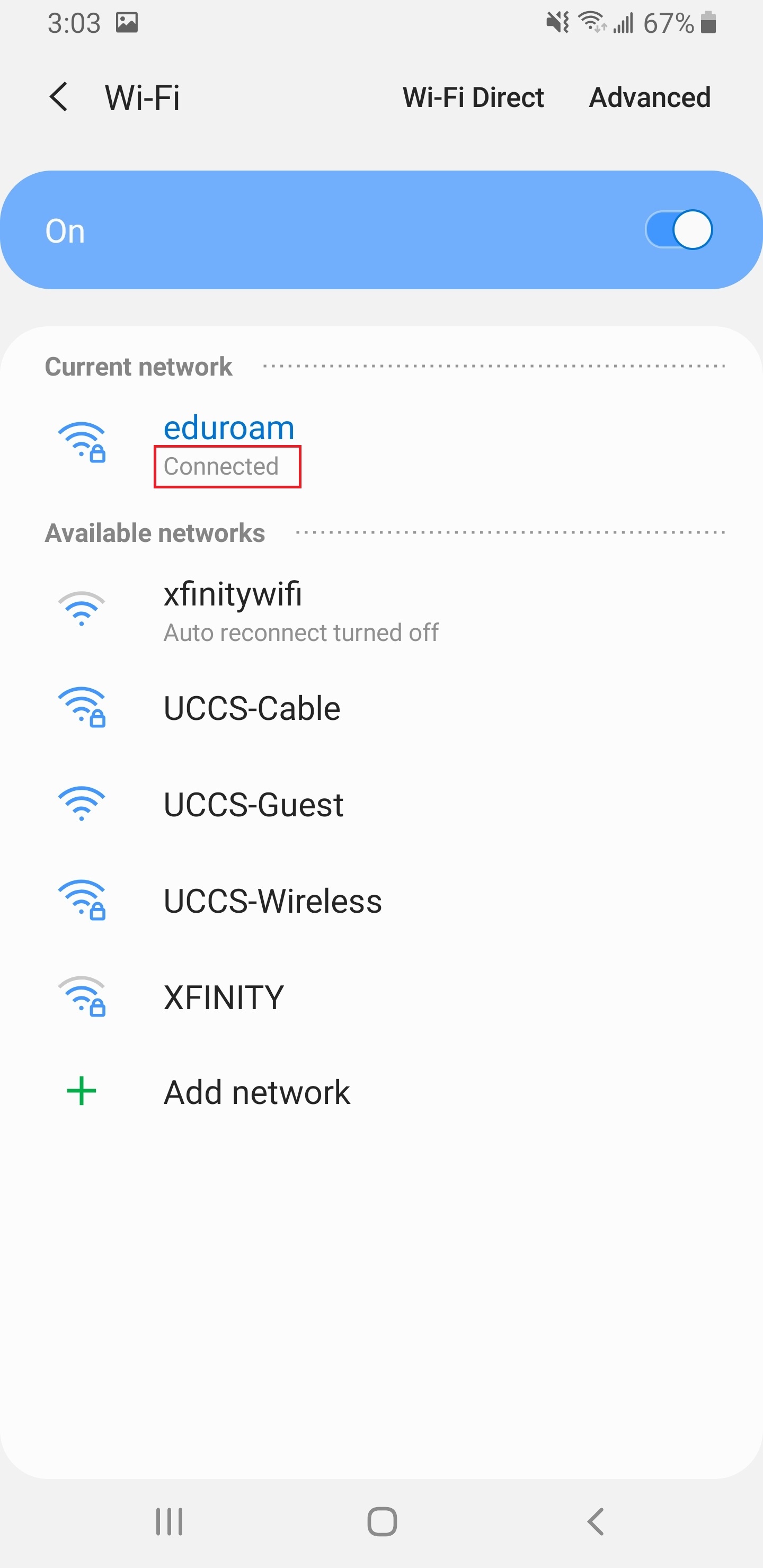 Step 7: Finished - Your device should now be connected to .