Skip to end of metadata
Go to start of metadata
UCCS-Owned Chromebooks
This information pertains to UCCS-owned Chromebooks that were distributed by the KFL Circulation desk in March of 2020.  As these machines are managed by UCCS OIT, some of the applications and settings described in this article may not apply to all Chromebooks.
What is a Chromebook?
A Chromebook is a laptop that runs Chrome OS, similar to a Windows or Mac laptop.  Chrome OS is a web-based operating system, meaning that a Chromebook will only run applications that are accessible in a web browser.  These Chromebooks are managed by UCCS OIT, meaning that UCCS controls what applications are installed and can keep the Chromebook up-to-date even while checked-out.
The Chromebook will come with a power adapter.  While the Chromebook may last up to 8 hours on a single charge, it is recommended that the Chromebook remain plugged in while using.
Using a Chromebook
To start the Chromebook, simply open the laptop.  Within 15 seconds the Chromebook will boot up and be ready for use.  Once complete, the following screen should appear.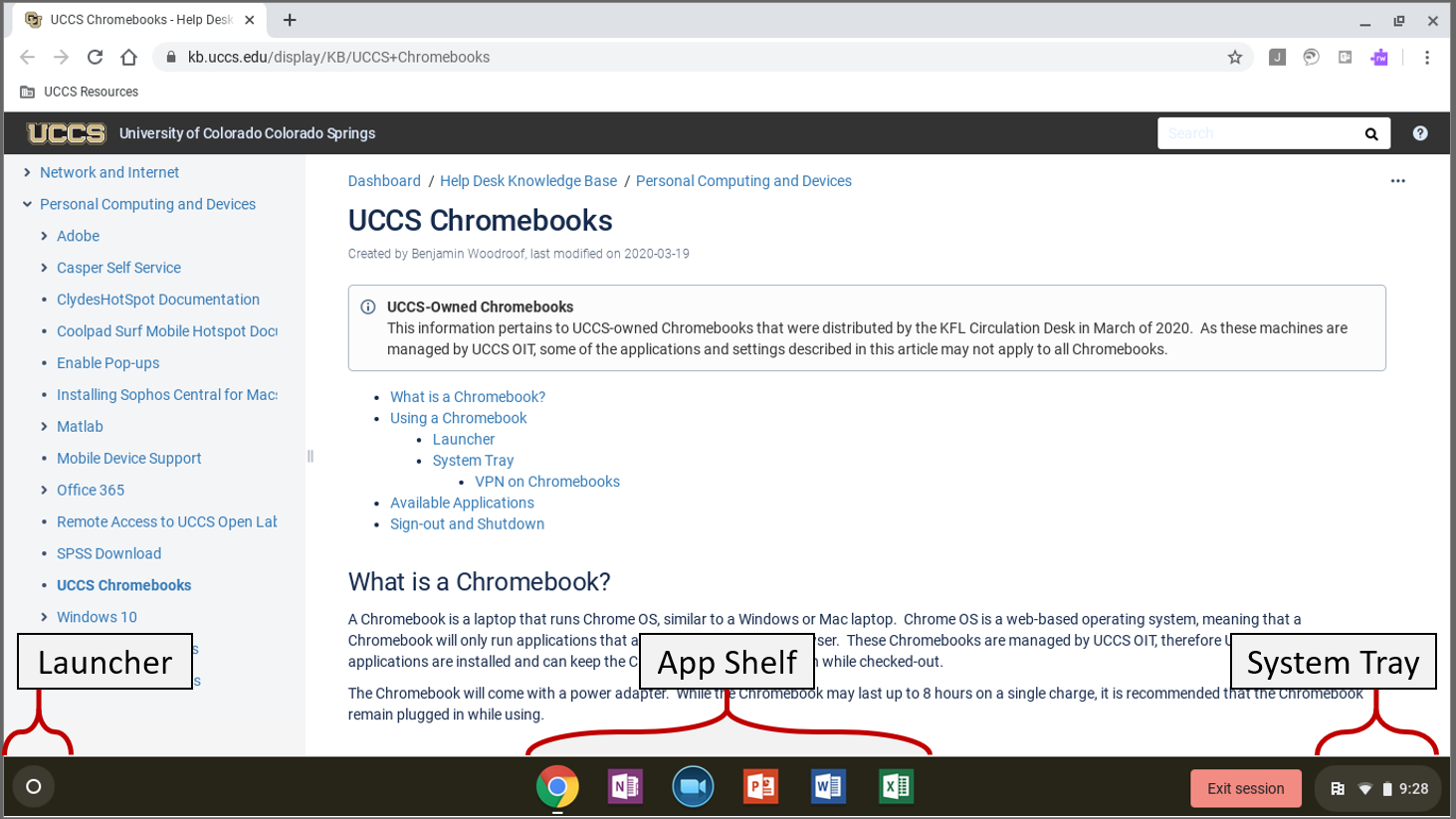 In the bottom left corner of the screen is the application Launcher.
In the bottom right corner is the system tray.
A webpage may also open upon startup.  This page is a login page for the UCCS portal.
Launcher
Clicking on the launcher icon

in the bottom right corner or pressing the

key on the keyboard will open the launcher.  The launcher will allow you to search for webpages and applications. 
Clicking the

in the launcher will reveal all installed applications.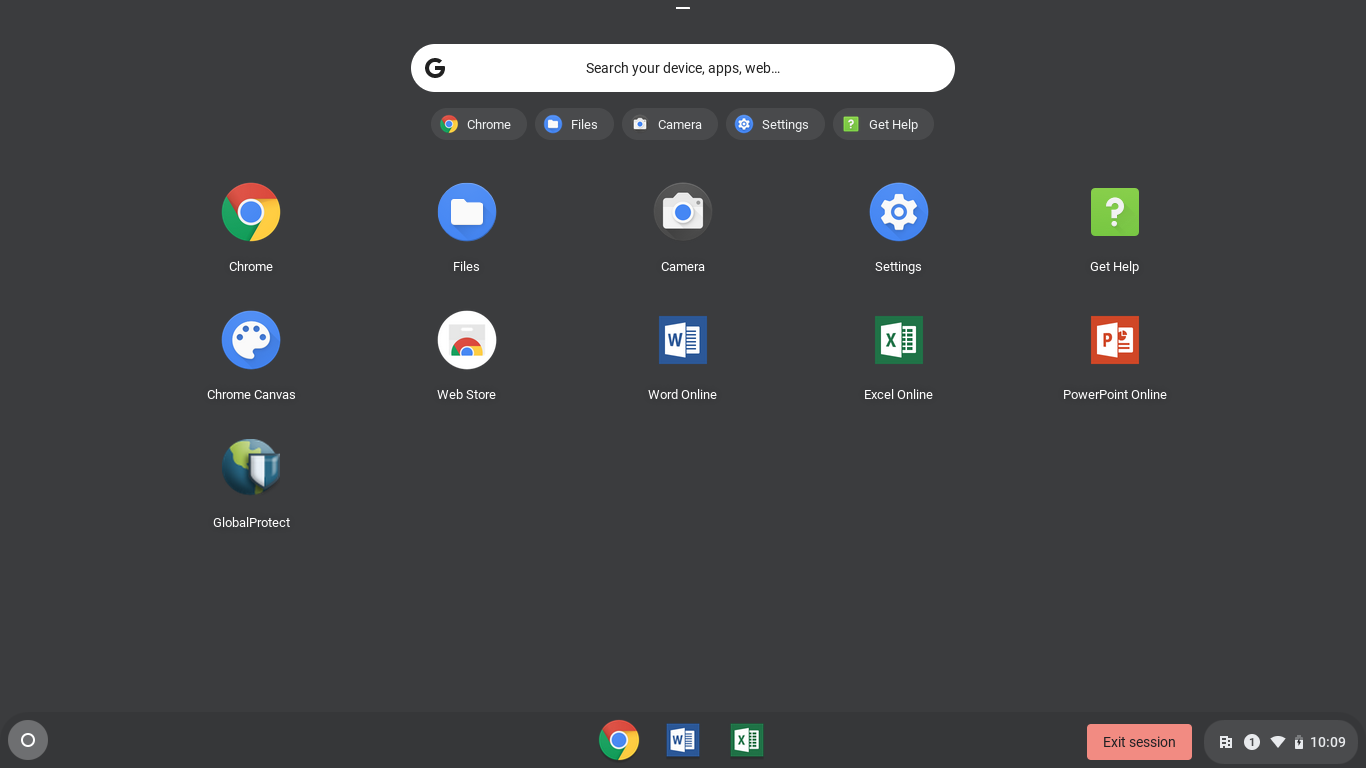 System Tray
Clicking on the system tray in the bottom right corner of the screen will open the system tray.
The system tray will provide access to setting son the Chromebook such as: Wi-Fi, Bluetooth, VPN, volume, and screen brightness.

Clicking the gear icon in the system tray will open up advanced system settings.  These settings will allow for configuration of the Wi-Fi and VPN among others.
For more information on using the VPN with a Chromebook, please visit: VPN Setup - Chromebook.
Available Applications