Notes about connecting to the UCCS-Wireless wireless network
To connect to the
UCCS-Wireless
wireless network you must meet either one of the two conditions below...
You have a UCCS username and password (because you are are a student, faculty or staff; have a POI account; etc...)
... or ...
You have obtained a guest username and password (through self-registration or by contacting the OIT Help Desk)
If you are visiting from an eduroam participating institution, you can connect to the eduroam wireless network.
If none of the above apply to you, please visit the UCCS-Guest information page.
Step 1: Accessing Wireless Settings
Click on Settings on the home screen. From there click on Wi-Fi and then choose the UCCS-Wireless network.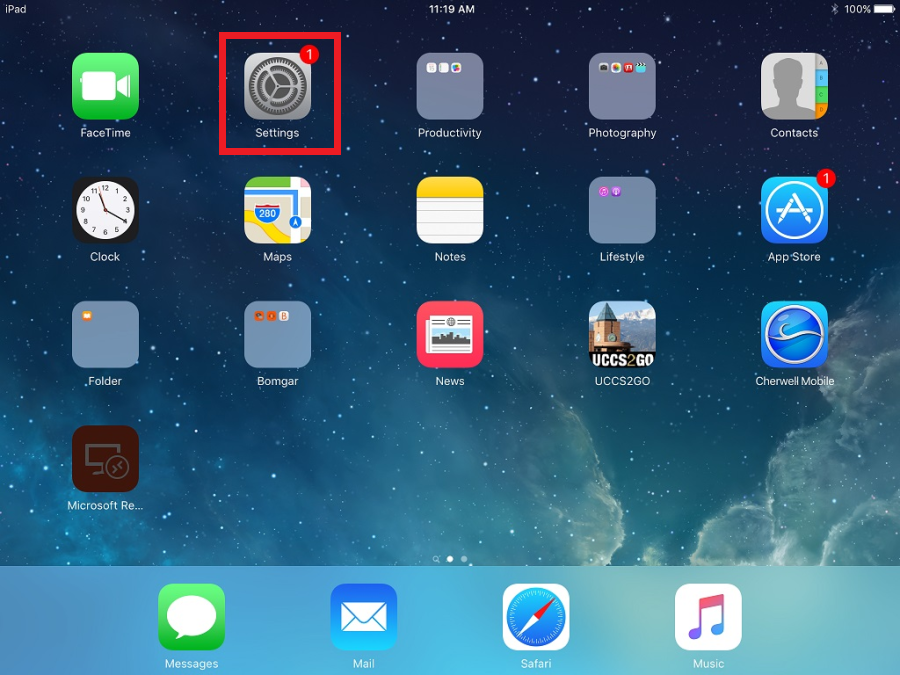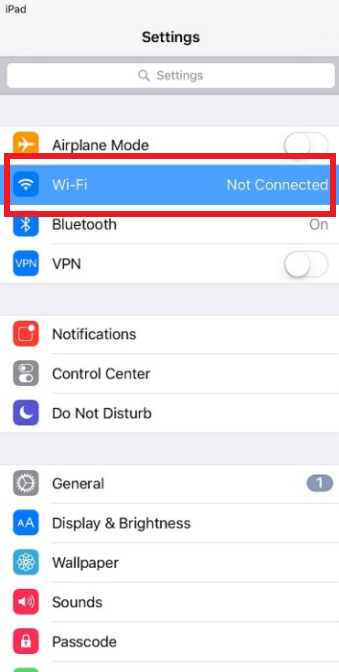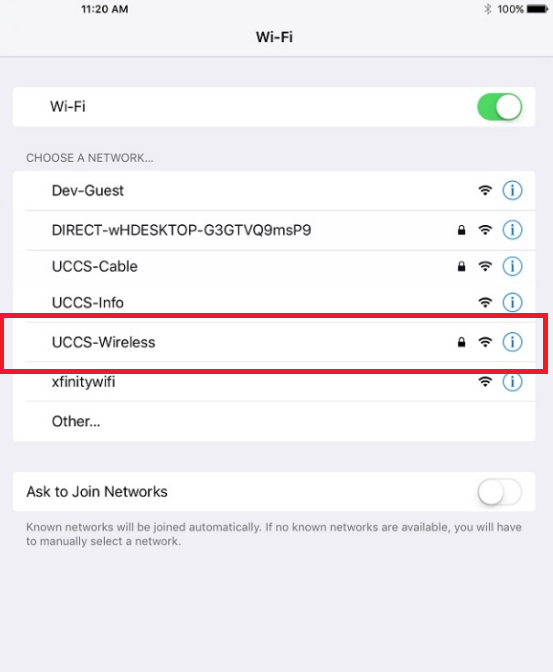 Step 2: Logging into the Wireless
After choosing UCCS-Wireless, enter your UCCS username and password and click Join.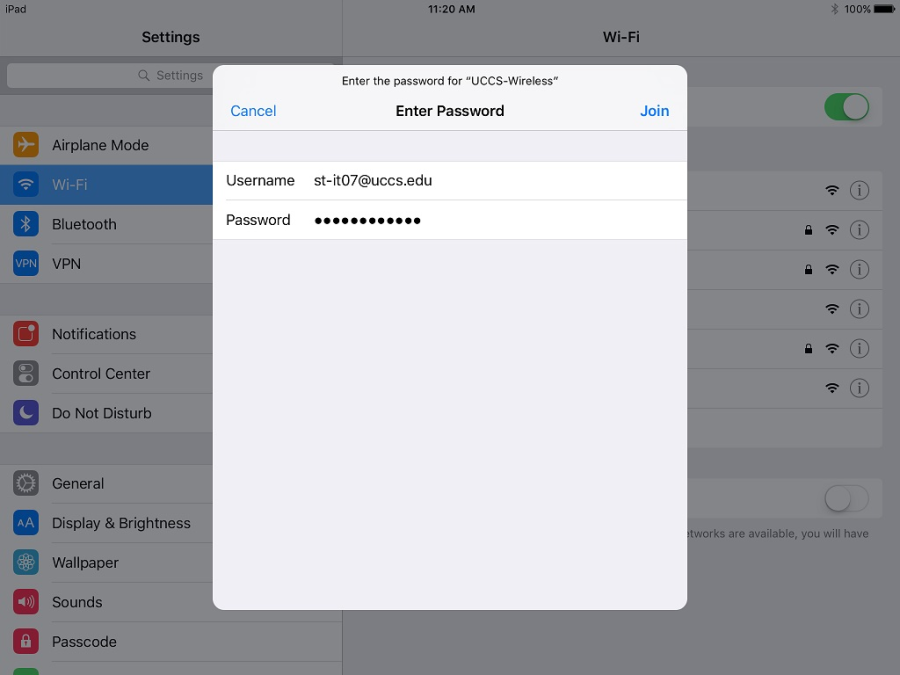 Step 3: Accepting the security certificate.
You should see a screen similar to the following asking you to verify and accept the server's security certificate. The server cppm.uccs.edu is the server you are authenticated against.
To be safe you should always validate the certificate you are about to trust. To validate and see more information about the certificate, click More Details.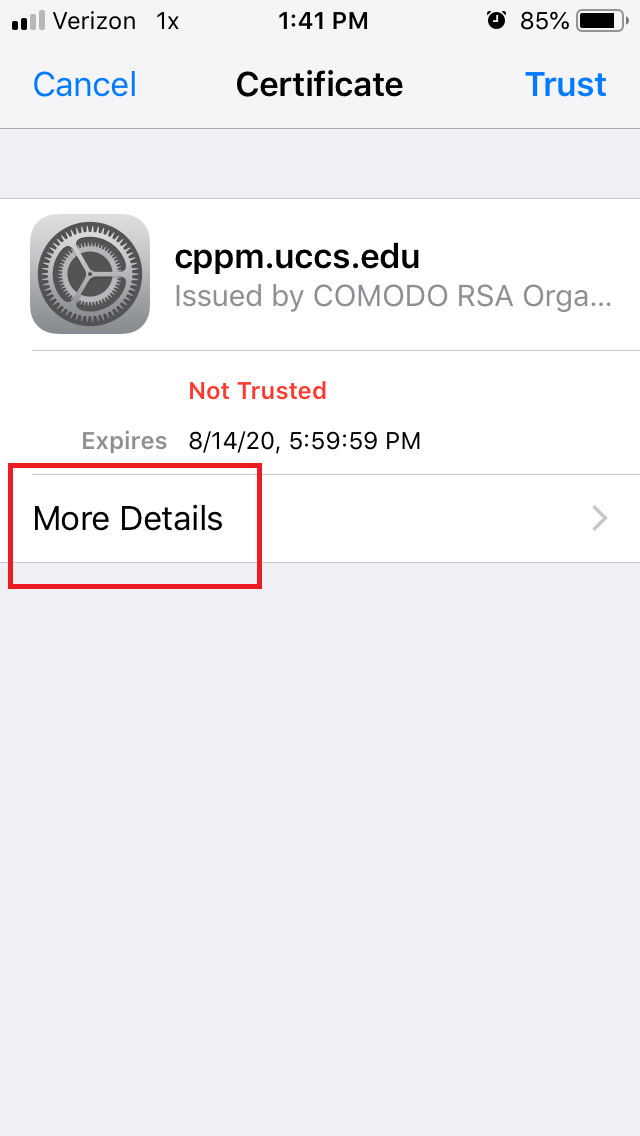 After clicking More Details scroll down to the very bottom of the list and look for the Fingerprints section... you should see the following...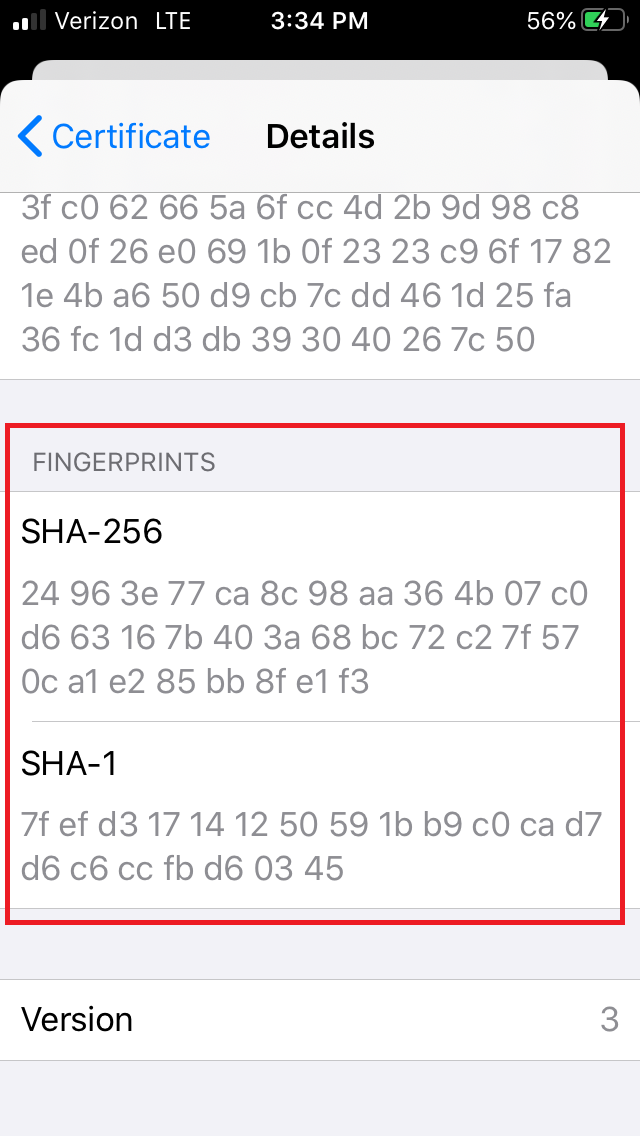 Your certificate fingerprints should match the fingerprints listed below...
Wireless Authentication Server Certificate Fingerprints (SHA-256 and SHA-1)
SHA-256: D7:A7:A0:FB:5D:7E:27:31:D7:71:E9:48:4E:BC:DE:F7:1D:5F:0C:3E:0A:29:48:78:2B:C8:3E:E0:EA:69:9E:F4
SHA-1: D1:EB:23:A4:6D:17:D6:8F:D9:25:64:C2:F1:F1:60:17:64:D8:E3:49
If the fingerprints do not match, DO NOT trust the certificate! Click CANCEL and contact the OIT Service Desk.
If your certificate fingerprints match those listed above, you can trust the certificate is valid; go ahead and click Continue.
NOTE → If the fingerprints do not match, DO NOT trust the certificate! Click CANCEL and contact the OIT Helpdesk for assistance.
Your device should now be connected to UCCS-Wireless.
Private MAC Addresses
Problem:  Some devices may encounter a problem connecting to the any UCCS's wireless networks (UCCS-Wireless, UCCS-Guest or eduroam) with Private Addresses turned on.
Solution: Many devices have updated their OS to include an option to randomize the MAC address of the device.  You must turn off the option in settings to connect to the network.
Still having problems? Please contact the OIT Service Desk.