Skip to end of metadata
Go to start of metadata
You may also access your Office 365 mailbox through the Outlook Web Application (OWA). You can either navigate to OWA by typing outlook.com/uccs.edu into the address bar of your web browser or from the UCCS home page.
Step 1: Go to the UCCS home page
Navigate to the UCCS home page. Hover over Log In.


Step 2: Select Office 365 Email
Then under Log In, select Office 365 Email.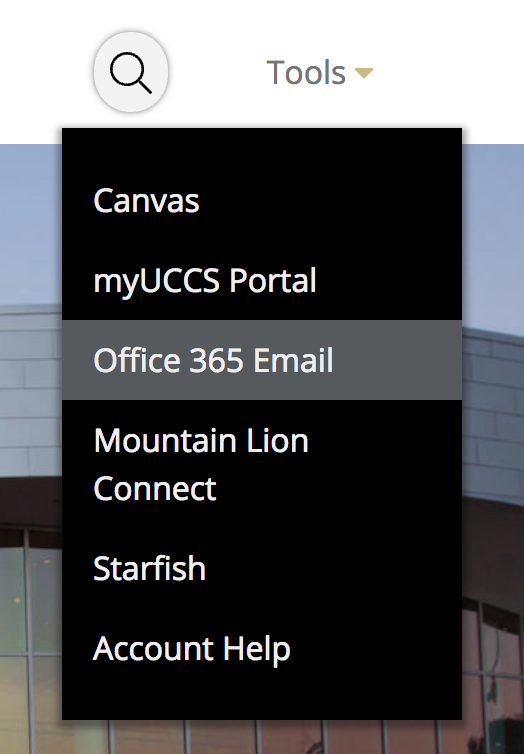 Step 3: Enter Your Information
Make sure you enter your UCCS username and password, and click Sign in.