Wireless guest accounts
You can use this option to request a temporary username and password from OIT that can then be used to join the UCCS-Wireless network. These temporary accounts are active for five days from the point in time they are created, and can be used to log in to the UCCS-Wireless network (which is secure) in order to gain Internet access. The username and password for these temporary accounts are delivered to the guest by email (also displayed on screen during time of registration), and can also be sent through a text message. Additionally, guests accounts can be obtained by visiting the Office of Information Technology Service Desk. For hours and location see the Get Help page.
If you are on campus just temporarily and need basic web browsing access, you can simply use the Single-Click Access option that the UCCS-Guest network provides. This option requires no username and password - but note that this is unsecure and non-encrypted.
Steps:
Step 1: Tap Settings
Tap the settings gear to open the settings windows. This may be on your home screen or in the list of apps.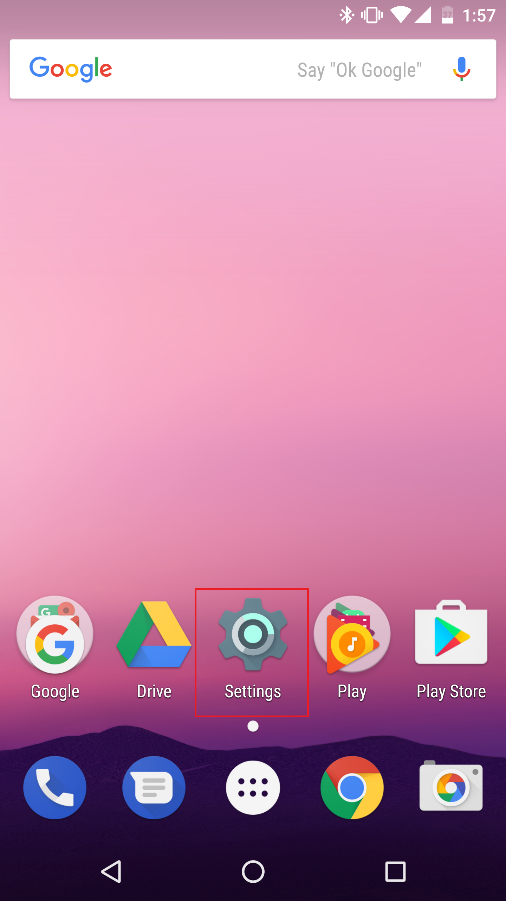 Step 2: Select Wireless Settings
Tap the Wi-Fi option.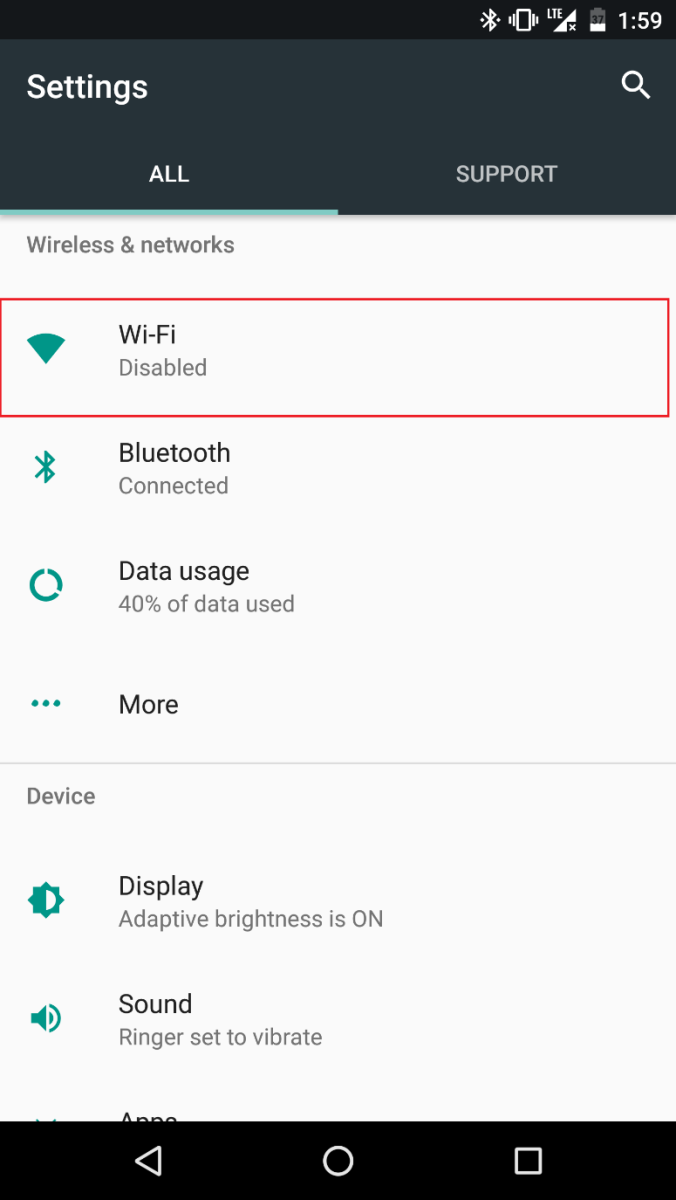 Step 3: Connect to UCCS-Guest
Tap the UCCS-Guest network and tap connect.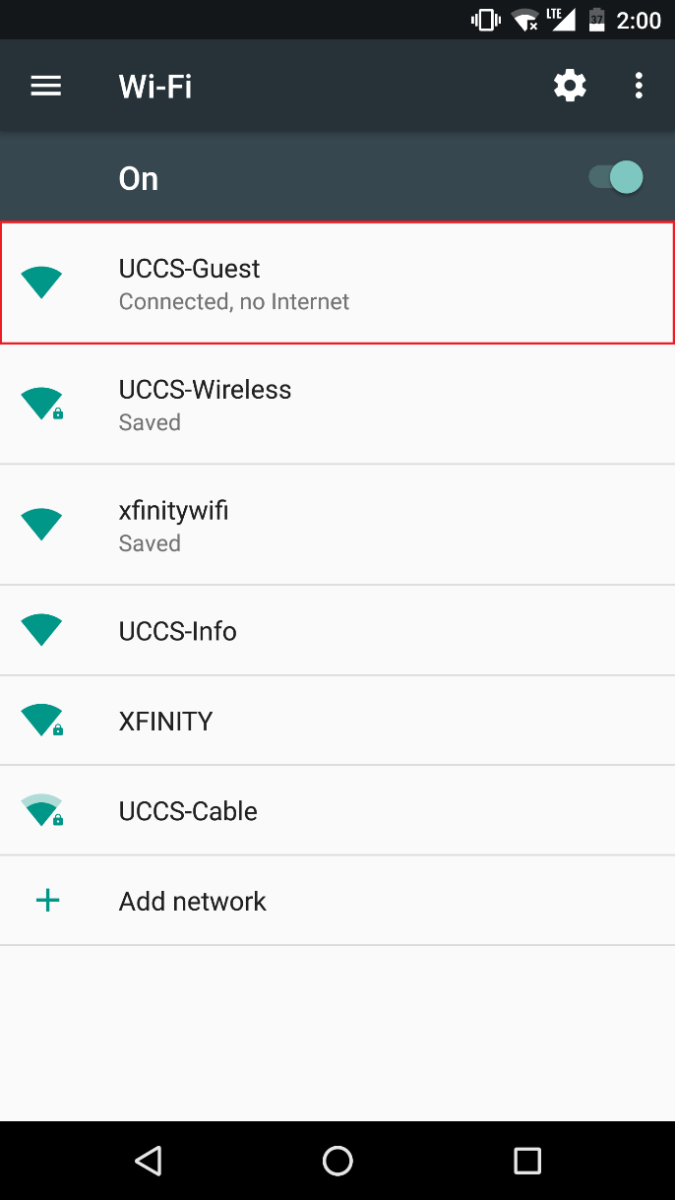 Step 4: Create Guest Account
Your browser should automatically redirect you to the following page, tap Create Guest Account.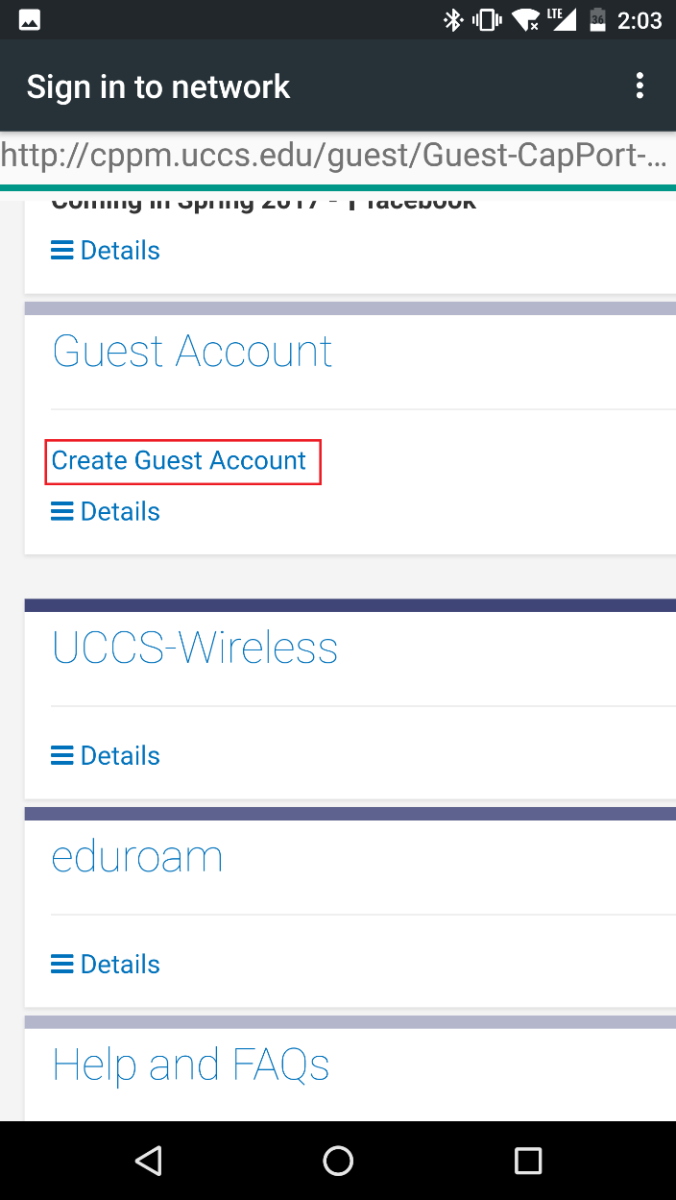 Please note: If the page does not open automatically you may have to click on a notification on your phone.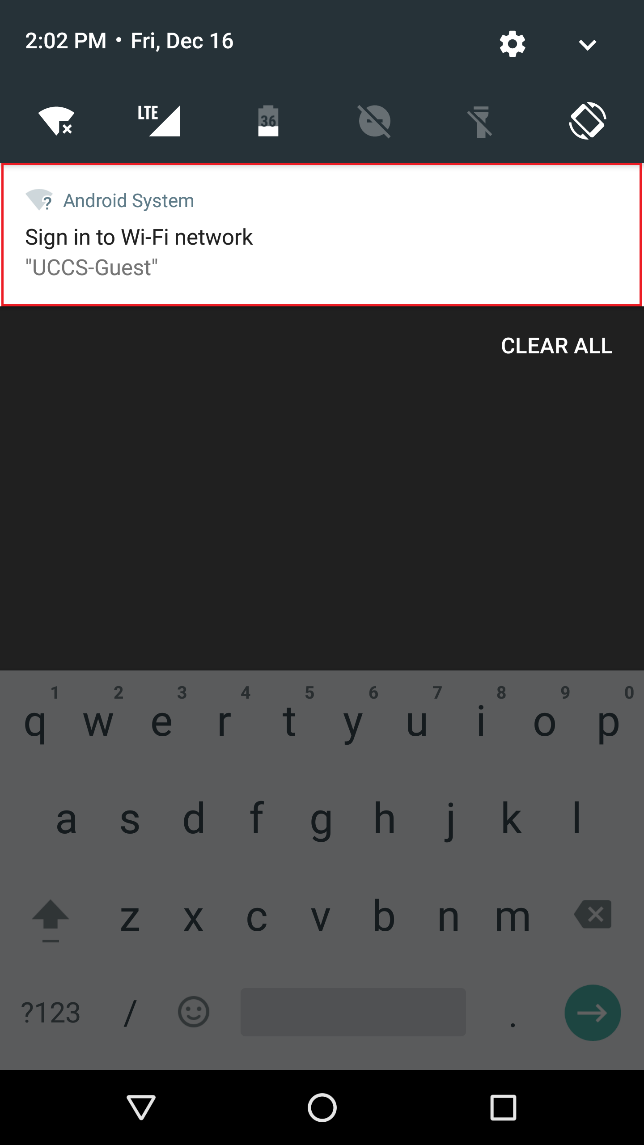 Step 5: Fill out form
Fill out the form and then tap Register.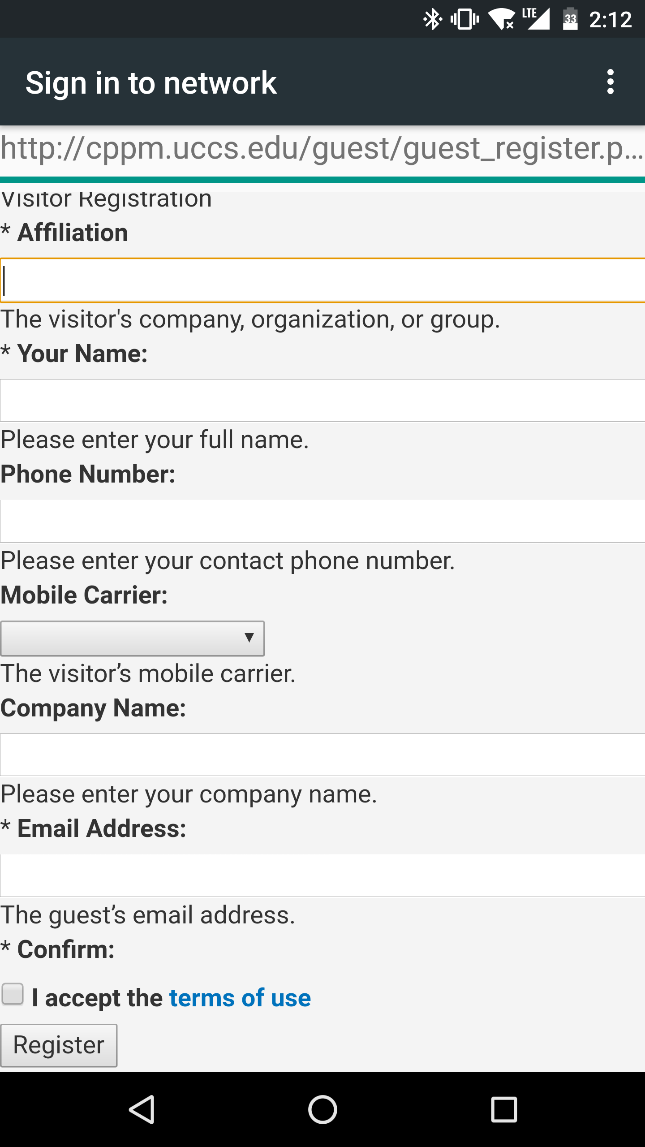 Step 6: Take Note of Credentials
Take note of the guest account username and password you are issued. You are going to user these credentials in the steps below.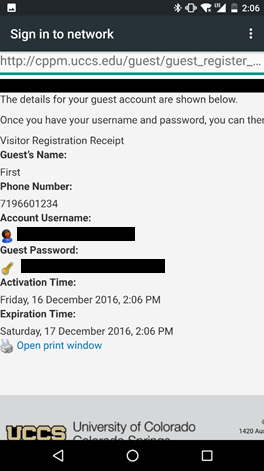 Step 7: Go Back to Wi-Fi in Settings
Return to your list of wireless networks in Settings → Wi-Fi.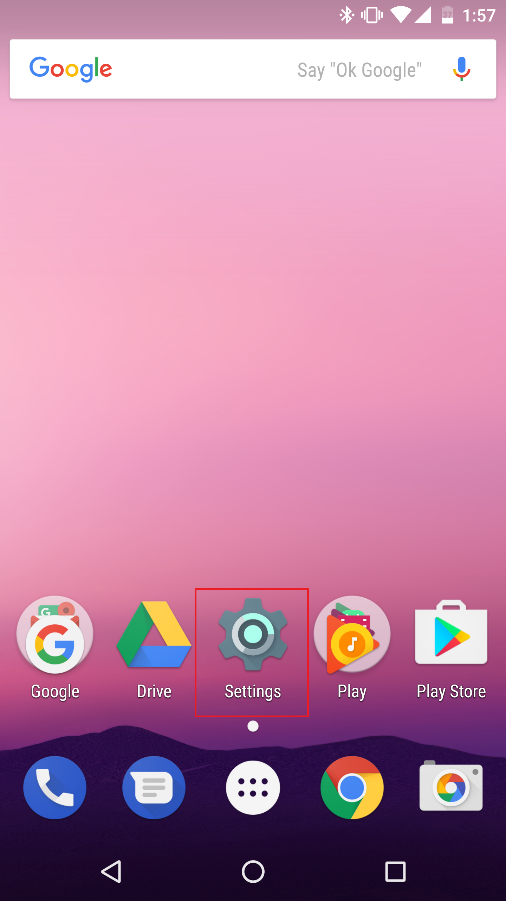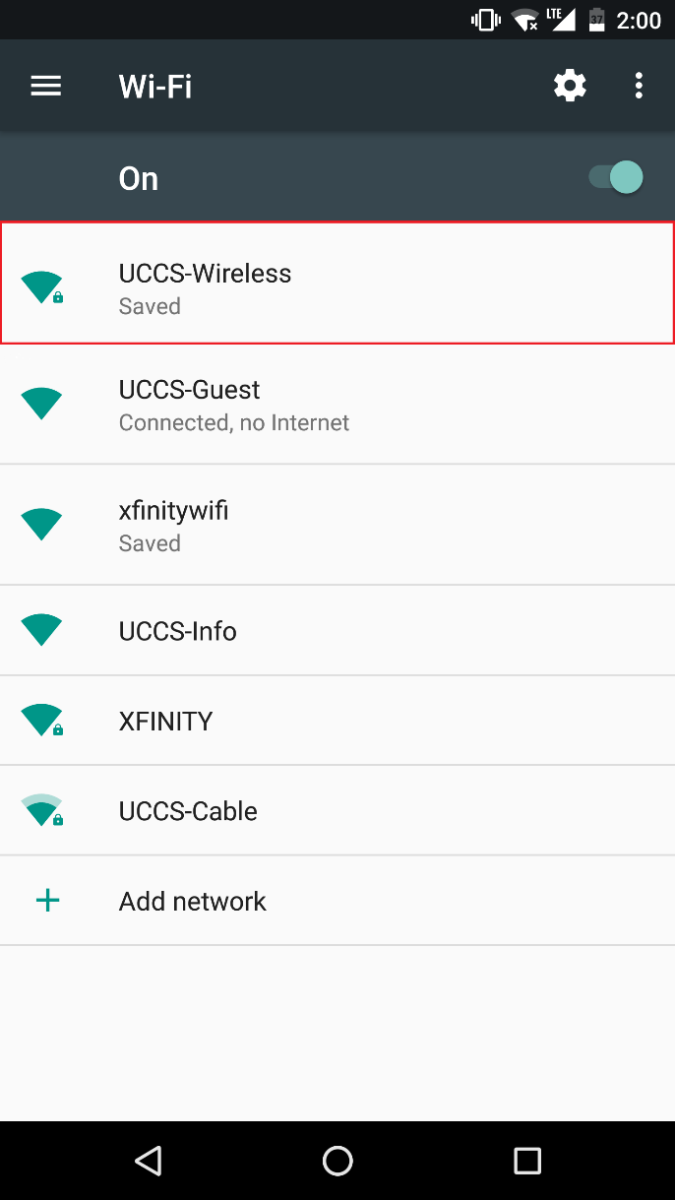 Step 8: Connect to UCCS-Wireless
Select the UCCS-Wireless network (you will be leaving the UCCS-Guest network).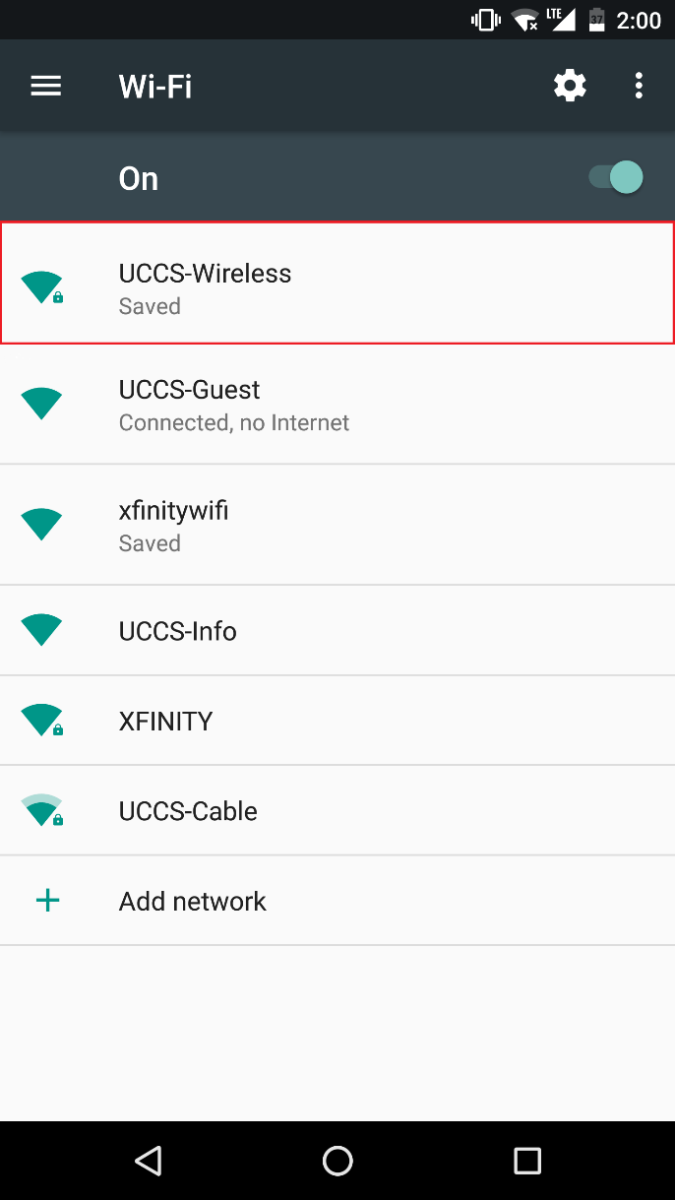 Step 9: Sign in with Guest Account
Sign into the UCCS-Wireless network with your guest account username and password obtained in the steps above.
Leave "Anonymous identity" blank.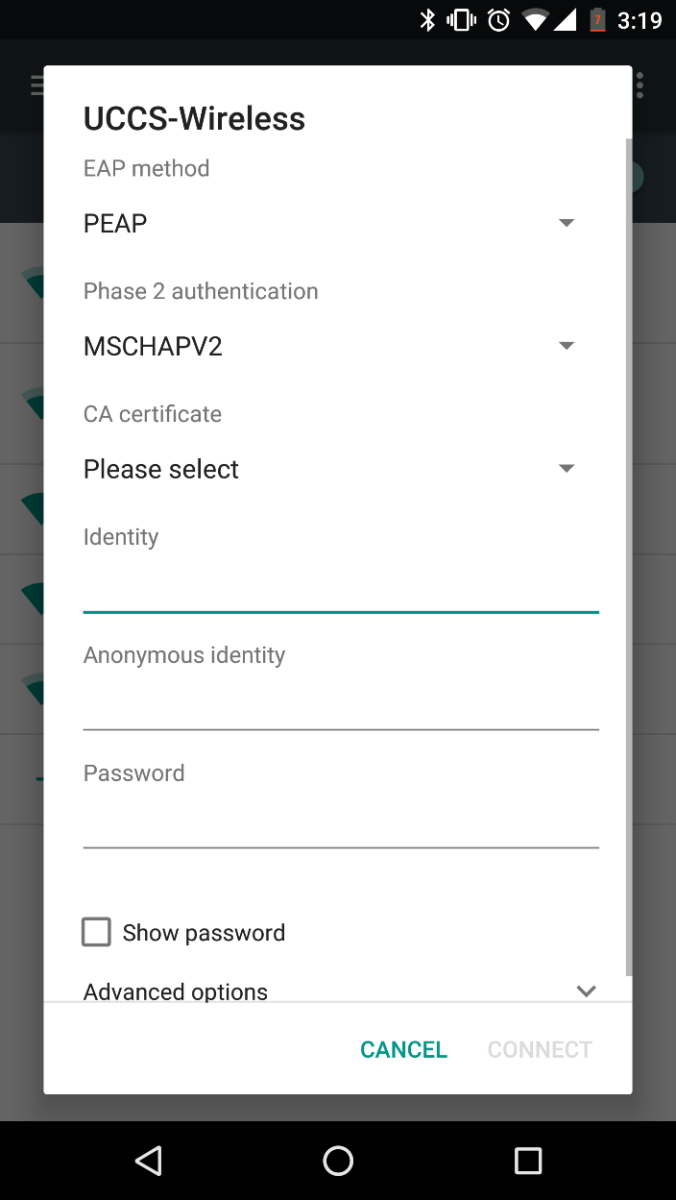 Your device should now be connected to UCCS-Wireless.
Still having problems? Please contact the OIT Help Desk.